Zynga chief creative officer leaves for new startup
Mike Verdu departs Zynga to begin his own company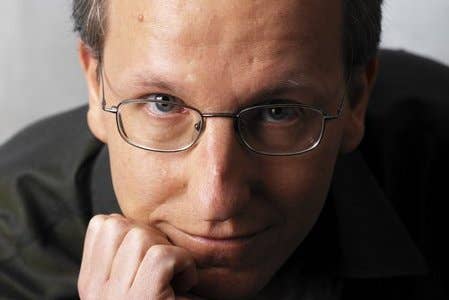 Zynga chief creative officer Mike Verdu has told AllThingsD that he is leaving the company effective today. His departure follows the resignation of chief operating officer John Schappert in early August. Verdu has announced that he's leaving the company to begin his own unnamed mobile game studio.
"I personally don't want to add to the noise level," Verdu told AllThingsD. "I think this will be a good thing for me and for Zynga. I'm concerned about how this might be viewed with what else is going on, but it's not a function of anything else going on at the company."
Verdu's split from the company is amicable. His new studio will be focused on developing mobile games. Zynga is investing in the studio and will be publishing the studio's games on its third-party platform.
"I love the guys that I work with; I would go to war with these guys at my side anytime. Leaving them is hard," he added.
"Mike has been a good friend to me personally as well as professionally, and has been an influential creative leader to us all. I'm proud of the legacy that Mike has helped build and the deep bench of creative talent and leaders who will carry the torch and shape the next wave of creativity at Zynga. Zynga will be on the ground floor with Mike on his next venture as an investor in his new start-up. We are excited for Mike in this next chapter in his distinguished career and we are grateful for his contributions to Zynga," said Zynga CEO Mark Pincus in a statement.
Verdu's existing duties will be split amongst chief game designer Brian Reynolds, vice president of studios Tim LeTourneau, and Zynga Dallas creative director Bill Jackson.