John Schappert resigns from Zynga
After being stripped of his responsibility to oversee games, the industry veteran has now left the company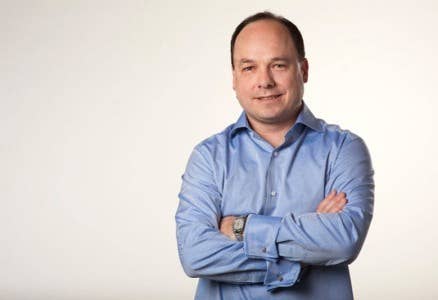 Update: According to this SEC filing, Schappert has also left Zynga's board.
Original story:
It was only a little over a week ago that John Schappert, COO of Zynga, saw his duties to oversee games at the company handed to Chief Mobile Officer David Ko and Executive Vice President Steve Chiang. Now the EA and Xbox veteran has resigned altogether from Zynga, Fortune has reported.
"We can confirm that John Schappert has left Zynga and its Board of Directors effective immediately," Zynga CEO Mark Pincus said in an emailed statement. "John has made significant contributions to the games industry throughout his career and we appreciate all that he has done for Zynga. John leaves as a friend of the company and we wish him all the best."
Fortune also cites a "source familiar with the matter" indicating that Zynga has no immediate plans to find a replacement for Schappert.
Zynga has been getting slammed by investors, and the company today closed trading at just $2.95 per share. On top of that, there are allegations that Zynga has been in the middle of an insider trading scandal, and indeed Schappert was one of the executives who profited most. He sold around 45 percent of his stake, which netted him $3.9 million.
And even more recently, Zynga's bitter rival Electronic Arts filed a lawsuit for copyright infringement, claiming that The Ville is a blatant rip-off of The Sims Social.
It seems like Zynga is being attacked on all fronts.