WWE 2K21 reportedly cancelled in favour of new game
Former developer claims 2K will publish a different title following 2K20's woes, 2K22 will skip next-gen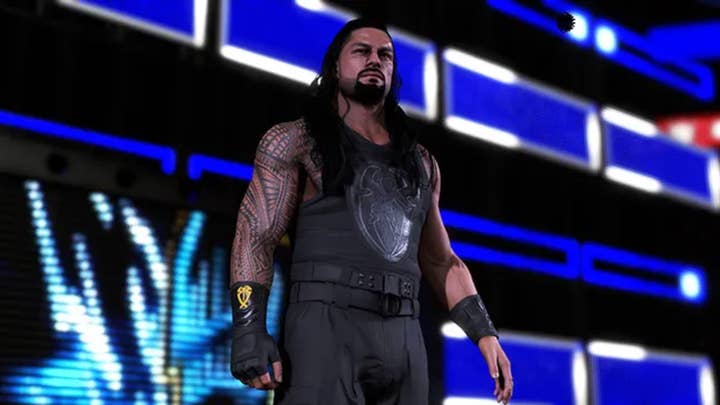 Reports have emerged that 2K Games will not be publishing its usual annual wrestling title this year.
Justin Leeper, who previously wrote narrative for earlier WWE games, published a video sharing details of big changes to the series this year.
"I have heard from reliable sources and I truly believe that WWE 2K21 has been cancelled," he said. "There will be no game this year."
He also pointed to the fact that this year's WrestleMania event, historically used as a platform to announce or tease the next WWE game, featured no such news.
According to Ringside News, Leeper previously shared insight on why WWE 2K20 suffered so many issues.
GamesIndustry.biz has reached out to 2K Games for comment.
In his video, Leeper said these issues influenced the decision to scrap the game and suggested the series would benefit from a year off.
He alluded to changes behind the scenes, most likely the split between 2K and the series' long-time developer Yuke's, and that current developer Visual Concepts needs more time to become better accustomed with the process of making these games.
Leeper also suggested the COVID-19 pandemic has disrupted production and distribution, which will also have affected 2K's plans.
However, while his opening claim said there would be no traditional WWE 2K this year, he did hint that a "palate cleanser" is on the way.
"I have heard also that there is another WWE game this year, that 2K is publishing a different kind of WWE game from a different kind of developer that's not Visual Concepts," he said.
"I could say more on that, but I won't because I've already probably pissed off a lot of people at 2K."
Finally, Leeper claimed next year's game, which he referred to as 2K22, will not be on the next-generation consoles. Instead, it will still be released for PS4, Xbox One and "probably PC."
WWE 2K20 suffered several technical issues around launch, and even as late as New Year's. Complaints over the title even prompted Sony to offer full refunds to PlayStation owners.