What does PSVR 2's pre-order scheme mean for retailers? | This Week in Business
Sony is selling its new headset direct-to-consumers in some major markets and we asked analysts what it means for the future of its retail partnerships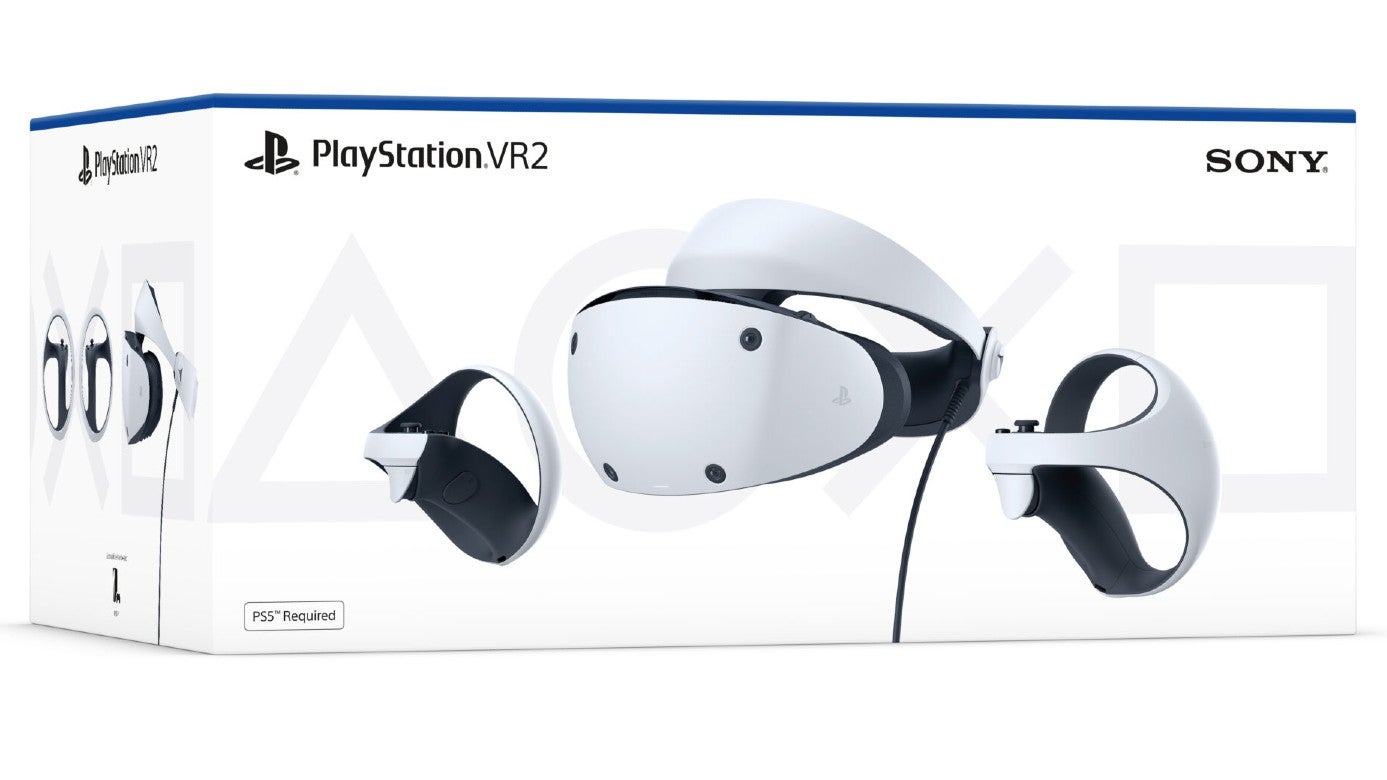 Sony has finally announced the release details for the PlayStation VR 2 headset, and that $550 asking price is probably what drew the most attention from people.
But this week's column is going to talk about another detail in Sony's announcement.
No, not the fact that Sony chose to release its new VR headset on February 22, the same day that it picked to launch the notorious flop that was the PlayStation Vita. (Although that is entertainingly foreboding.)
This week's column is going to talk about the PSVR 2 announced pre-order plans.
QUOTE | "During this initial launch phase for our next-gen headset, players in the US, UK, France, Germany, Belgium, Netherlands and Luxembourg will initially be able to pre-order PlayStation VR 2 solely through PlayStation's online store at direct.playstation.com." – Sony, in a post on the PlayStation Blog detailing the launch price and February 22 release date for PSVR 2.
There's some wiggle room in there with the talk of an "initial" launch phase and only being able to pre-order through Sony's online store "initially." So we asked Sony if other retailers in those markets would have pre-orders at a later point. And if they weren't, does that mean PSVR 2 headsets would only be available directly from Sony at launch? The response we got was not particularly illuminating.
QUOTE | "At this moment, we have no timing estimates to share." – A PlayStation representative.
A console maker like Sony selling its hardware direct-to-consumer is not new. Sony, Nintendo, and Microsoft all sell hardware through PlayStation Direct, the My Nintendo Store, and the Microsoft Store, and even exclusives like Nintendo Switch Online retro console controllers are not unheard of.
A console maker debuting a major new offering and cutting out retail partners entirely in some of its biggest markets? That's new
But a console maker debuting a major new offering like PSVR 2 and cutting out retail partners entirely in some of its biggest markets? That's new.
We asked a few analysts for their reactions to Sony's announced plans.
QUOTE | "It's a bold move by Sony, and it is likely to cause its relationship with retailers to deteriorate. The big guys are Walmart (around 30% of retail in the US) and GameStop (also 30%), with Target at 15% and Best Buy at around 10%. I doubt that Amazon cares at all, but the other guys look at hardware as a traffic driver and look forward to selling games and headphones along with whatever hardware they can sell. Retail can't really 'retaliate,' but they can shift Sony products to the back of the store and favor Microsoft and Nintendo hardware as payback." – Wedbush analyst Michael Pachter says Sony's PSVR 2 plans probably aren't winning it many friends in retail.
Sony's willingness to risk those relationships speaks to how important it expects them to be going forward.
QUOTE | "It's definitely a broader trend that brands are selling directly to consumers. They want the customer relationships and all of the data that comes with managing sales directly with consumers. I think they have to walk a fine line between building out this [direct-to-consumer] strategy and maintaining relationships with retailers. Long-term, I don't think they necessarily see a big role for retail if their platforms are largely virtual and their services are managed online and through the cloud." – Baird analyst Colin Sebastian offers his thoughts.
DFC Intelligence's David Cole says the direct sales approach for PSVR 2 makes sense because he sees it as more of a niche product with limited shipments, and it's simply easier to sell that directly instead of allocating the relatively few units between a variety of retailers. If PSVR 2 becomes more of a mainstream offering in the future though, Cole thinks widespread distribution will still be important to have, particularly in a post-pandemic world with ample supply of hardware to meet demand.
QUOTE | "Sony has been a major consumer electronics success and also the global video game hardware leader because of its global relationship with retailers. Sony has all kinds of physical hardware products that it can put through its distribution chain. As a business software company, Microsoft does not have the same retail distribution reach. Sony's global retail relationships have been a pretty big advantage over Microsoft and I think, in a non-supply-constrained universe, it would not make sense for them to eliminate that large distribution advantage. So I think more of a short-term blip where Sony will have a bigger direct-to-consumer hardware business but still uses retail for major products." – Cole says retail still has its uses for Sony.
The retail importance to Sony's various electronics businesses aside, if anyone was going to thumb their nose at retail with a direct sales strategy for a significant hardware release, I can see why PlayStation would be the one to do it.
STAT | 53% - The proportion of Nintendo software sales that were made digitally in its most recently reported quarterly results.
STAT | 90% - The proportion of PlayStation software sales that came from digital software and add-on content in its most recently reported quarterly results.
(Unfortunately Microsoft doesn't give a physical-digital breakdown in its financial reports.)
If PSVR 2 really is going to be direct-sales only in some markets, it would not be the first time Sony has antagonized retailers.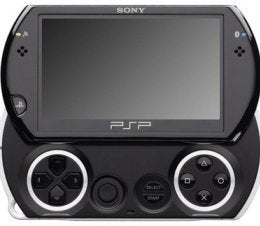 In 2009, the PSPgo's very existence was an offense to them, seeing as how the system didn't have physical games for retailers to sell. Of course, Sony still needed retailers to stock the system, and some refused, including Media Markt, Nedgame, and some Electronics Boutique stores.
The PSPgo flopped, although the high price, spotty software support, and lack of a way for users to transfer previously purchased physical PSP games to the device likely had a bigger hand in that than retailer discontent.
Retailer relationships were a concern that postponed day-one digital releases for years after they were technically viable
Even so, retailer relationships were a concern that postponed day-one digital releases for years after they were technically viable.
Nintendo and Sony didn't embrace day-and-date digital launches until 2012, and even Microsoft – which originally led the console charge of downloadable AAA games with its Games on Demand service – was adamant about giving physical releases a six-month head start until at least mid-2012.
The dynamic between console makers and retailers is a little different these days. Disc-less consoles like the Xbox Series S and PlayStation 5 Digital Edition are proving plenty popular with customers, and retailers seem happy to stock as many of them as they can get their hands on. And as noted above, the majority of software sales these days are coming digitally for pretty much everyone except boutique physical-only publishers.
It will be interesting to see not just how the PSVR 2 launch plays out, but also if Sony feels it needs to embrace a more traditional retail strategy in the aforementioned markets, when that might happen, and how it would make that shift.
The rest of the week in review
QUOTE | "How did I get into all this? Gamergate. It was Gamergate." – David DePape, in an August blog post what started him down a rabbit hole of conspiracy theories about COVID-19, the 2020 US presidential election being stolen, QAnon beliefs and Holocaust denialism.
DePape was charged this week with breaking into the home of US Speaker of the House Nancy Pelosi and attacking her husband with a hammer.
With the US mid-term elections taking place on Tuesday in a climate of increasing political violence and mainstreamed fascist beliefs, it's a good time to look back at how the games industry's response to the harassment tactics of Gamergate largely proved them effective.
QUOTE | "I'm pretty sure that the immigration system in the US over the years has hurt us more than it's helped. We've lost more people that were forced to leave than we've gained that were allowed in, it's insanity." – Certain Affinity CEO and founder Max Hoberman talks about the studio embracing remote work in the US and Canada and what a difference the pandemic and changing political climates have made.
STAT | 22 – The number of days between recent Embracer Group acquisition Square Enix Montreal announcing its rebranding to Onoma and Embracer Group announcing the studio's closure, laying off 200 people in the process (although some may ultimately be shifted over to Crystal Dynamics or Eidos Montreal).
QUOTE | "Every other company that had a toe in the water is now putting their shoes and socks on, and backing away from the pond; announcing a new NFT initiative right now is like paddling between the Titanic's lifeboats trying to resell your ticket for the return voyage." – Rob Fahey's regular Friday editorial is about Square Enix's recent reinvention and how it's mostly headed in the right direction, with the notable exception of its NFT push.
STAT | 2.5% - The forecast decline in Chinese domestic game revenues for 2022, according to a Niko Partners estimate. It would be the first time the Chinese market has declined in the 20 years Niko has been tracking it. As for culprits behind the downturn, the firm pointed to a decline in mobile revenues thanks to Apple's opt-in app-tracking policy, as well as the government restricting the number of titles allowed to release and other restrictive regulations.
STAT | 73% - How much of Electronic Arts' revenue over the past 12 months came from live services like the Ultimate Team game modes.
QUOTE | "No [National Labor Relations Board] decision addresses the appropriate scope of a bargaining unit in a video game studio." – In an attempt to thwart a unionization vote at Blizzard Albany this month, Activision Blizzard explains why the NLRB should its ruling that the QA team would be an appropriate bargaining unit. In April the NLRB also ruled that Raven Software's QA team could vote on unionization over the publisher's objections.
STAT | $800 million – The opening weekend sell-through for Call of Duty: Modern Warfare 2, the largest in the series history. It's still early days, but that seems like a reasonable sign that Call of Duty has once again played Lucy to my Charlie Brown trying to kick the football.
STAT | 5 – The number of Tim Schafer games we spoke with Double Fine founder Tim Schafer about in our latest "Five Games Of" podcast.
QUOTE | "As someone who licensed these characters, you pay a great deal of attention to how this character will be represented in the world and what they're going to be doing. Watching Thanos do 'The Running Man'? It would keep me up at night, were it still my responsibility to worry about those things." – In an interview primarily about VR, Survios chief product officer and formal Marvel Games executive TQ Jefferson talks about how brand-dependent visions of the metaverse may run into problems with IP holders in the future.