Activision Blizzard files motion to impound Albany union vote ballots
[Update]: Publisher asks labor board to postpone vote tabulation, CWA calls request "frivolous"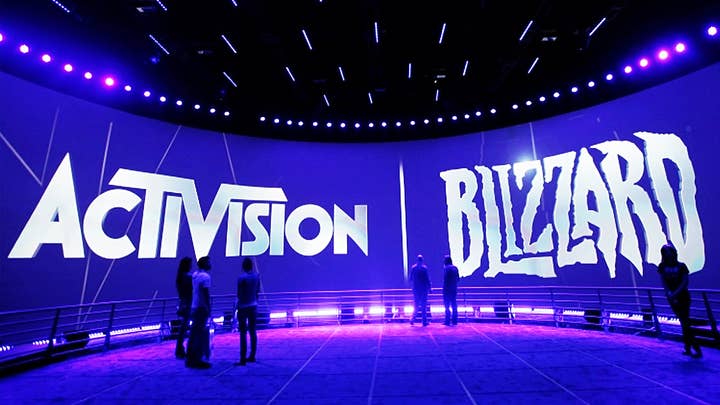 Blizzard Albany's QA team is scheduled to have its votes on unionization tallied on November 18, but Activision Blizzard has asked the National Labor Relations Board to postpone that tabulation.
The publisher yesterday filed a motion to impound ballots with the NLRB, saying the count should be postponed until its appeal of a previous NLRB decision in the case can be heard.
Activision Blizzard filed its appeal alongside the motion to impound ballots.
The publisher wants the NLRB to reconsider a ruling that the Blizzard Albany QA team would be an appropriate bargaining unit, rejecting Activision Blizzard's assertion that a unionization vote should instead be held across the entire studio.
Activision Blizzard is arguing that the review should be granted because the decision lacks precedent as "no [NLRB] decision addresses the appropriate scope of a bargaining unit in a video game studio."
In another Activision Blizzard case, the NLRB in April ruled that Raven Software's QA team qualified as a bargaining unit despite the publisher's attempt to have that vote held among the entire studio.
The Raven QA team voted to unionize by a count of 19 to 3.
Activision Blizzard's motion in the Albany case states that counting the ballots and publicizing the results of the election before the appeal is heard could prejudice the voter pool if the NLRB were to later agree that Blizzard Albany should have a studio-wide vote on unionization.
"We deeply respect our employees' right to choose whether to be represented by a union and to make an informed decision for themselves in a process where every voice is heard," a spokesperson for the publisher said.
"Given the significant impact this decision could have for everyone on the Albany-based Diablo team and the tight integration of our operations there, we believe strongly that each of the 107 eligible employees deserves to have their votes counted, not just the 18 quality assurance testers who are important employees but make up a small fraction of the team. We are pursuing an appeal to the NLRB regarding its proposed bargaining unit, because companies as well as union organizers have the right to make their case."
A representative for the CWA was not immediately available for comment.
This is not the only proceeding Activision Blizzard has before the NLRB.
Last month, the NLRB found that Activision Blizzard retaliated against Raven Software QA employees for their unionization push by raising the minimum pay for all non-Raven QA staff throughout the organization. Other aspects of that complaint are still pending.
[Update]: In a statement to GamesIndustry.biz, Communications Workers of America Secretary-Treasurer Sara Steffens responded to Activision Blizzard's motion, saying "Sadly, it's no surprise that a company that has repeatedly tried to silence its employees, including by hiding reports of sexual violence, would want to muzzle workers' voices once again by trying to stop them from voting in a union election. Workers have concluded that they need to protect themselves from this abusive employer by joining together into a strong union.
"Instead of staying neutral, Activision's management continues to present the same failing arguments in a desperate attempt to interfere with workers' legal right to make their own decisions about forming a union and negotiating a collective bargaining agreement. It's clear the company's executives feel threatened by workers organizing in New York, Wisconsin and across the country.
"We are confident in the NLRB's response to these frivolous requests, and we will continue to push for Activision Blizzard employees' right to organize without delay."
Sign up for the GI Daily here to get the biggest news straight to your inbox