What did we learn from the Unity IPO filing?
Engine maker's decision to go public gave details on how much it spent on recent acquisitions, CEO compensation, what happened with its sexual harassment suit, and more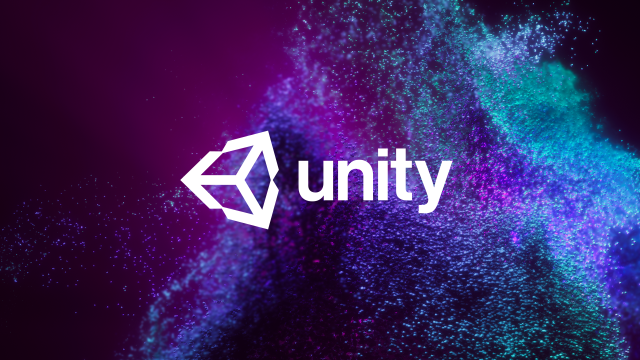 Yesterday, Unity filed the first paperwork for it initial public offering, more than 275 pages of information about the privately held company to which the public has never before been privy.
Our initial coverage of the IPO filing answered some of the obvious questions about the company.
How much business does Unity bring in?
$541.8 million in revenue for 2019, up 42% year-over-year.
Is it profitable?
Not yet, as it lost $163.2 million last year and followed that up with first-half 2020 losses of $67.1 million. In fact, it has consistently lost money ever since it was first founded as Over the Edge Entertainment in 2004.
Where does it make its money?
You might think it's from Unity Engine subscriptions considering the game creation tool is the reason the company exists, but the Create Solutions division actually accounted for less than a third of the revenue Unity saw last year.
The company's real money maker is the Operate Solutions division, which has only been around since 2014 and offers Unity Ads, Unity In-App Purchases, and other tools to grow user bases and monetize content. Operate Solutions accounted for 54% of the company's 2019 revenue.
What will its stock ticker be?
The company hopes brevity is the path to prosperity, as it has applied to list its stock on the New York Stock Exchange under the ticker symbol U.
Those were some of the basic questions the Unity filing answered, but in digging through the rest of the document we learned a few other interesting things.
What happened with the sexual harassment lawsuit?
Last year, a former Unity employee sued the company, alleging that CEO John Riccitiello sexually harassed her and that she was fired in part because she rejected his advances. Unity denied the charges and said the employee had been terminated for serious misconduct and gross lapses in judgment.
Whatever resolution is achieved here, it likely won't be made public. In a recounting of its current legal proceedings, Unity provided an update on that suit, saying it filed a response in court denying every allegation of illegal conduct and asked the court to compel arbitration between the parties, which it did.
As far as other lawsuits, Unity reported that it is facing two related class-action lawsuits from players of games built with Unity technology that allege privacy law violations.
How much did Unity pay for its acquisition spree?
Unity has been busy on the acquisitions front in recent years, buying a string of businesses and prompting plenty of news stories with the line "Financial terms of the deal were not disclosed."
That's no longer true of the largest and most recent deals, as Unity's filing gave purchase prices for Vivox, deltaDNA, Artomatix, and Finger Food. The January 2019 acquisition of Vivox was both the earliest and largest of those deals, with Unity picking up the in-game voice-and-text communication firm for $123.4 million.
From there, the price tags for the acquisitions shrank. The September 2019 purchase of live ops analytics firm deltaDNA cost Unity $53.1 million, while the engine-maker landed AI-assisted art tool maker Artomatix that December for $48.8 million.
Finally, April 2020 saw Unity acquire Finger Food Studios for $46.8 million to join its Unity Industrial division, which offers services to clients beyond the world of gaming. (Unity has made a point of its ambitions to extend its business well beyond games and into transportation, manufacturing, architecture, construction, and other fields.)
Those were the big deals Unity talked about in its filing, but they weren't the only ones. In 2019, it also completed a variety of other acquisitions -- presumably including ChilliConnect and Obvioos -- for a total of $8.2 million. Unity said it made a single acquisition in 2018 -- likely that of ProBuilder, though the company did not specify -- for a total sum of $2 million.
How fast has Unity been growing?
The answer to this one is a little fuzzier, and depends on the metric you want to use.
We could just go by revenue, and as mentioned above, the $541.8 million it posted last year was up 42% year-over-year. 2020 looks to have nearly matched that pace so far, as Unity reported revenues through June of $351.3 million, up 39% over the first half of 2019.
Or maybe we want to look at headcount. At the end of 2019, Unity had 2,715 full-time employees worldwide. The company's ranks have swollen more than 24% since then, with Unity reporting 3,379 full-timers by the end of June 2020.
Or we could look at Unity's own estimation of its worth. If we look back at those four big acquisitions we mentioned, each of those deals was paid for partly in cash, and partly in Unity stock. Unity reported the number of shares it issued in each case as well as the overall value of the stock portion of the deals, giving us a handy comparison point to track how highly Unity valued its shares over the past couple of years.
In January of 2019, the Vivox deal valued Unity common shares at just $12.64. That soared soon after. By the time of the deltaDNA deal in September, Unity shares in the deal were worth $21.85.
The value of Unity shares in these acquisitions continued to climb after that, but at a far slower pace. In December, the Artomatix deal put them at $22.10, and April's Finger Food pick-up put a value of $22.43 on common shares in the company.
How much does Unity pay its CEO?
Executive compensation has been a hot topic of late, particularly with activist investor group CtW publicly calling on shareholders to push back against Activision Blizzard and Electronic Arts for what they call the unsustainable inflation of executive pay. And at least in EA's case, it looks like the shareholders agree with that assessment.
In 2019, John Riccitiello's total compensation amounted to $8.45 million, $7.83 million of which was in option awards. (For comparison, Activision Blizzard CEO Bobby Kotick's total 2019 compensation was $30.12 million, while EA reported $18.3 million for Andrew Wilson in 2019.)
As for why Riccitiello could command such payment for his services, Unity singled him out as a key employee among key employees in the section of the filing dedicated to spelling out risk factors that could harm the company's fortunes.
"Our success and future growth depend upon the continued services of our management team and other key employees," the company said. "In particular, our president and chief executive officer, John Riccitiello, is critical to our overall management, as well as the continued development of our platform, our culture and our strategic direction... The loss of one or more members of our senior management, especially Mr. Riccitiello, or key employees could harm our business, and we may not be able to find adequate replacements. We cannot ensure that we will be able to retain the services of any members of our senior management or key employees."
Risk factors
Unity's reliance on key employees wasn't the only risk factor listed in its filing. Publicly traded companies are required to let potential investors know the myriad ways their business could go sideways, and they can be pretty thorough about it.
Unity reports 60 different risk factors in its filing, taking up 38 pages of the document. Some of these are pretty straight-forward things investors should be able to figure out on their own, like Unity's very first risk factor noting that it isn't profitable yet and there's no guarantee it will be able to be consistently profitable in the future.
Others are helpful for investors who might not fully understand the space Unity works in, like the acknowledgement that operating systems and app stores can mandate changes to how they collect data or what kinds of business models and advertising content they allow. Because the company makes so much money from its Operate Solutions business which is largely built on revenue sharing with game makers, anything that hurts their customers' revenue will directly hurt Unity's as well.
Still others are thorough to the point of exhaustion.
"Occurrence of any catastrophic event, including earthquake, fire, flood, tsunami or other weather event, power loss, telecommunications failure, software or hardware malfunction, cyber-attack, war or terrorist attack, explosion or pandemic could impact our business."
But there was one risk factor that stood out as unusual, at least in my experience. Unity warned investors that its dedication to customers might end up being a liability.
"One of our core values is that our users come first in everything we do, which we believe is essential to our success in increasing our growth and engagement and in serving the best, long-term interests of our company and our stockholders," the company said. "Therefore, we may forgo certain expansion or short-term revenue or cost-saving opportunities that we do not believe will enhance the experience of our users, even if our decision negatively impacts our operating results."
When Riccitiello was first named CEO of Unity in 2014, our current editor-in-chief Matthew Handrahan spoke with previous Unity CEO David Helgason about the transition. Handrahan asked about whether the former EA head was being brought in to prepare the company for an IPO, which Helgason said there were no plans for such a move because the team wanted to be "a company that can do its own thing and set its own agenda."
"That assumption [that Riccitiello would bring Unity to an IPO] may stem from there being a lot of developers that really wouldn't want to see that happen," Handrahan noted to Helgason. "Very few companies identify so closely with their users, and let that be the guiding force behind the big decisions."
He replied, "Well, we all want that. Somebody asked me, 'What if John just tries to change everything?' All I can say is that there would be 499 people inside Unity who would disagree with him a lot."
For the record: This article originally misreported Unity's headcount as of June 30, 2020. It was a typo which has since been fixed.