Unity prepping an IPO
Engine maker declares intent to go public, reports net losses despite more than half of all mobile, PC, and console games using its tech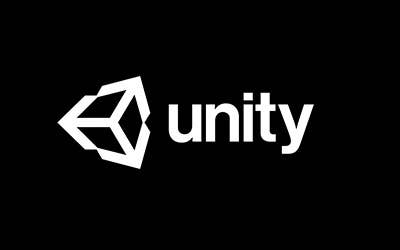 Unity today filed a prospectus with the Securities and Exchange Commission in preparation for an initial public offering.
As part of the filing, Unity gave prospective investors a look at its recent financial performance, showing that the company has been growing its business substantially, but still running at a considerable loss.
For 2019, Unity reported total revenues of $541.8 million, up 42% year-over-year. It also posted a net loss of $163.2 million for the year, even deeper than the $131.6 million it lost in 2018.
The first half of 2020 has seen revenues continue climbing, with a six-month sales total of $351.3 million representing a 39% jump over the comparable period from the year before. Unity continued to post losses over the first half of the year and wound up $54.1 million in the red, but that at least is an improvement over 2019's first half net loss of $67.1 million.
Unity also offered a breakdown of its business, splitting it up into Create Solutions (consisting of subscriptions for the actual Unity engine plus consulting, training and other professional services), Operate Solutions (Unity Ads, Unity In-App Purchases, and other tools to grow user bases and monetize content), and Strategic Partnerships with other platform and technology providers.
Even though it didn't even exist until 2015, Unity's Operate Solutions division now accounts for the lion's share of Unity's business, making up more than 54% of its revenue in 2019, compared to 31% for Create solutions and almost 15% for Strategic Partnerships and the other lines of income.
Unity estimated that its technology was used in more than half of all mobile, console, and PC games last year. It also said there's room to grow its business far beyond its current numbers, projecting a $29 billion market opportunity across gaming and other industries.
"Our growth strategy is based, in part, on expanding into new industries beyond gaming, including architecture, engineering, construction, automotive, transportation, manufacturing, film, television and retail, and across use cases, including automobile and building design, online and augmented reality product configurators, autonomous driving simulation and augmented reality workplace safety training, among others," the company said.
The filing did not estimate a range for the initial IPO price or detail when it would happen beyond specifying 2020.
Unity has applied to list its stock on the New York Stock Exchange under the ticker symbol "U".