UK government to call for evidence that loot boxes should be classed as gambling
Update: DCMS confirms call will begin later this year, findings will be considered alongside a review of the Gambling Act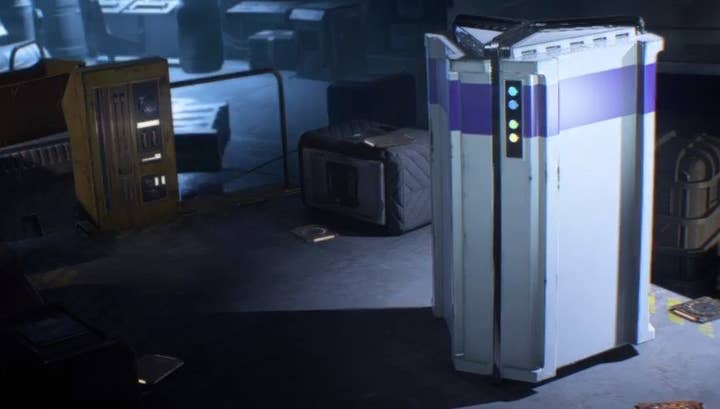 The UK government is expected to launch a call for evidence that will help it determine whether to reclassify video games with loot boxes as gambling products.
That's according to The Guardian, which reports the Department of Digital, Culture, Media and Sport will this week take the next step in its ongoing investigation into the impact of loot boxes, a monetisation mechanic that charges players for randomised items.
It is not quite clear what evidence the department requires, or when the deadline for this enquiry will be. GamesIndustry.biz has contacted DCMS for more information.
Concern about their use in video games spiked in 2017 -- particularly around the loot boxes originally planned for use in Star Wars Battlefront 2, which would have hindered progression for players who did not purchase these in-game items.
Since then, a DCMS committee has interviewed several representatives of the games industry about the use of this mechanic as part of an investigation into immersive and addictive technologies.
In September, the committee published its recommendations, including the assertion that paid loot boxes should be regulated under gambling law. The committee also called for a ban on the sale of games featuring loot boxes to children.
These recommendations were backed up by the UK Children's Commissioner, which also called for a ban on the sale of all non-cosmetic items, and the NHS's mental health director.
Loot boxes are currently not classed as gambling the UK as they cannot be sold for cash value -- although it has been observed that third-party websites enable this, as players are able to sell cosmetic appearances or 'skins' to each other.
If the DCMS receives enough evidence, it could reclassify loot boxes as gambling, which would significantly impact developers and publishers across the industry. Companies could be forced to pull their games from sale, or redesign them so they can still be sold to players of all ages.
This is already the case in Belgium and the Netherlands, where companies such as Electronic Arts, 2K Games, Blizzard and Psyonix have had to remove paid loot boxes from their titles in those markets.
Legal experts Reed Smith wrote for GamesIndustry.biz last year, offering more insight into how loot box regulation could affect the industry.
Update: The DCMS has confirmed it will be calling for evidence around the impact of loot boxes later this year.
The department says the decision has been partly triggered by the pandemic and the lockdown measures it has prompted.
Caroline Dinenage, minister for Digital and Culture said: "During the coronavirus pandemic, we have seen more people than ever before turn to video games and immersive technology to keep them entertained and to stay in touch with friends and family.
"These innovations can present challenges though as well as opportunities, which is why we are taking the necessary steps to protect users and promote the safe enjoyment of this dynamic industry."
The evidence submitted and findings drawn from them will "provide a solid foundation for future steps." These will be considered alongside a review of the Gambling Act.
In addition to this call for evidence, the government has said it will "contribute to further research in this area," using a framework set by DCMS.