Ubisoft picks up Future Games of London
Publisher acquires mobile studio behind free-to-play Hungry Shark franchise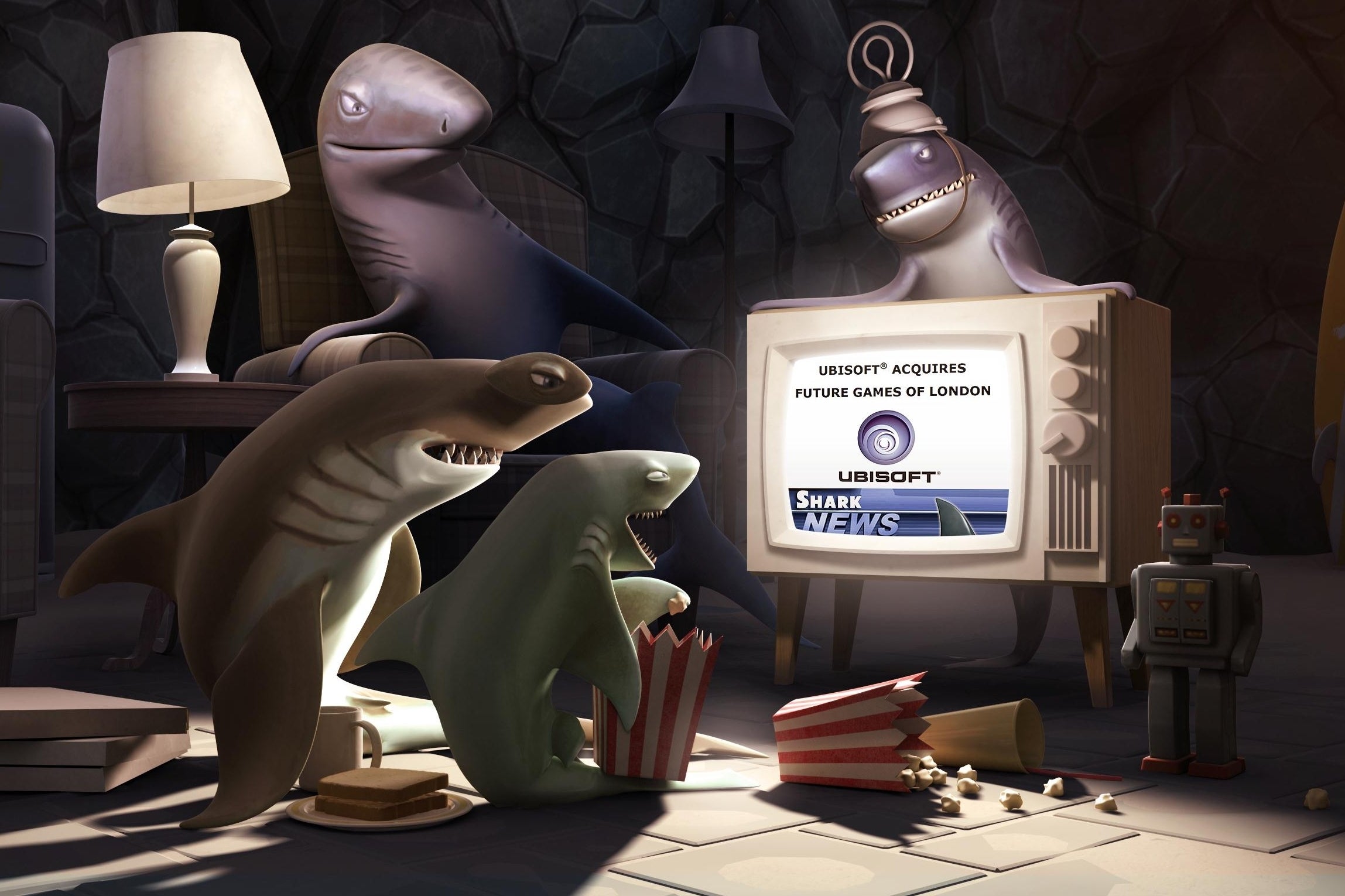 Ubisoft landed a big fish today, announcing that it has acquired Hungry Shark developer Future Games of London. While financial terms of the deal weren't disclosed, the publisher will bring on board the studio's flagship franchise as well as its staff of 41 employees.
Future Games of London was formed in 2009 and built its success around the Hungry Shark series of free-to-play action games on Android and iOS. Earlier this year the company announced that its games had been downloaded 50 million times, and it expected to reach 90 million by the end of this year. That would turn out to be a conservative growth estimate, as Ubisoft's announcement today confirmed that Future Games of London's efforts have already surpassed 100 million downloads.
Future Games of London addressed the move separately, explaining, "The decision to sell is always a difficult one, especially when we have built so much success as an independent company, with our own IP and a direct relationship with our players. However, as we grow the team and as the mobile free-to-play industry around us evolves, we want to be in a position to place bigger bets on better games. Being part of Ubisoft's family gives us the support, experience, marketing and resources we need to make a very big impact with our future titles."
When it announced its 2013 growth projections, Future Games of London also stated its intent to move Hungry Shark beyond the mobile market and onto PCs and Macs. However, those plans failed to materialize.
Ubisoft mobile managing director Jean-Michel Detoc said the move fit in with the publisher's direction, saying, "With this deal, we're biting off an even bigger part of the market for mobile and tablet games. Future Games of London brings a popular and profitable franchise to Ubisoft's portfolio, and supplements our mobile group with a very talented team that has a deep understanding of mobile and free-to-play mechanics."
Ubisoft has been busy on the acquisitions front this year. In January, it snatched up THQ Montreal from the THQ bankruptcy auction. It followed that up by picking up the remaining 70 percent of Related Designs that it didn't already own, and just last week brought on board Digital Chocolate Barcelona.