THQ auction update: Rubin, Farrell comment on demise
Sega buys Relic, Koch gets Volition, Ubisoft takes Montreal studio, Take-Two and Crytek also lay claims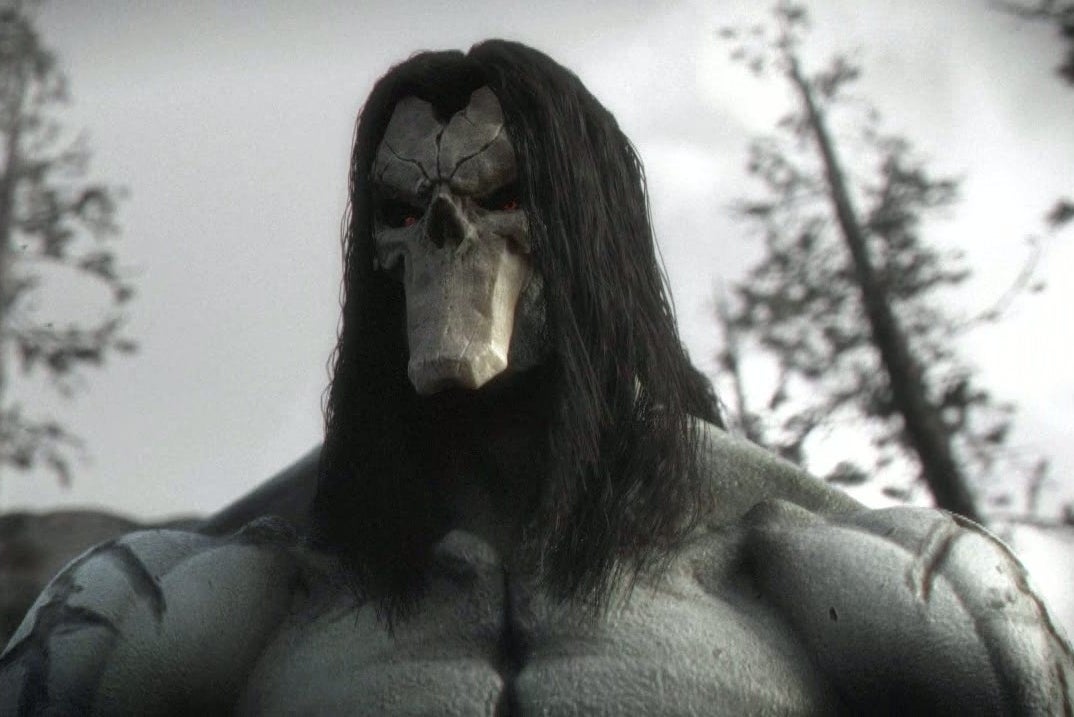 Update
THQ bosses Brian Farrell and Jason Rubin have commented on the gradual demise of the publisher, expressing disappointment at the company's closure but also qualified optimism about the future of the properties and employees which found a home during yesterday's asset auction.
"While we had hoped that the restructuring process would allow the company to remain intact, I am heartened that the majority of our studios and games will continue under new ownership," said Farrell. "It has been my pleasure to work alongside this great group of people, and I am proud of the imaginative and artistic games that our team has created.
"Although we will no longer be able to work together with a unified mission, I am confident that the talent we have assembled will continue to make an impression on the video game industry. For those whose positions are not likely to continue, I sincerely regret this outcome and we will be meeting with you over the next few days to discuss the transition."
Ex-THQ president Jason Rubin echoed Farrell's sentiments. "I was brought in eight months ago to help turn this ship around, and while I'm disappointed that we could not effect a sale for the entire operating business, I am pleased that the new buyers will be providing jobs to many of our very talented personnel.
"When we first announced the sale process, I said I would be happy if the company's games and people had a bright future, even if it meant I did not have a job at the end of it. And I still feel that way."
Original story
THQ is no more. The publisher today was sold at auction yesterday and today, with its studios and assets being split between a number of its former competitors.
According to a letter sent to all THQ employees and posted by Kotaku, piecemeal bids from a variety of publishers combined to surpass the $60 million deal that Clearlake Capital Group offered to acquire the company outright. As a result, certain brands and studios will be passed on to new owners, while assets that weren't picked up will remain part of the company's Chapter 11 bankruptcy and still be considered up for sale.
As for who purchased what, Sega picked up Relic Entertainment, creators of THQ's Company of Heroes and Warhammer 40,000: Dawn of War series of strategy games. Sega already has its own strategy studio, The Creative Assembly, working on a game based on Warhammer 40,000's fantasy counterpart.
Koch Media, parent company of Dead Island developer Deep Silver, acquired Volition, the developer behind the Saints Row and Red Faction series. Koch also picked up the Metro brand. Ukrainian developer 4A Games was expected to have Metro: Last Light ready for release early this year. The film rights to the post-apocalyptic action series were also picked up by MGM last year.
Ubisoft will wind up with THQ Montreal, a studio that was the source of a legal spat between the companies after Assassin's Creed creator Patrice Désilets was hired away to head up the THQ outfit. In addition to the studio, Ubisoft also picked up the South Park: The Stick of Truth game, currently in development at Obsidian Entertainment and the source of some controversy from rights-holder South Park Studios in the days leading up to the auction.
Take-Two grabbed Evolve, a new title mentioned in THQ's bankruptcy filings and projected to sell 4 million copies. Meanwhile, Crytek walked away with Homefront, the sequel to which it is already developing.
No buyer was listed for Vigil Games, or its Darksiders franchise. The publisher's popular WWE license was similarly unaccounted for in the letter to employees. All the sales are expected to close this week.
"We expect that most employees of the entities included in the sale will be offered employment by the new owners," THQ president Brian Farrell and CEO Jason Rubin told employees in the letter. "However, we cannot say what these owners may intend, and there will likely be some positions that will not be needed under the new ownership."
The remainder of THQ's employees will lose their jobs this week, outside of a small number of headquarters staff needed "to assist with the transition."
The writer of the Distressed Debt Investing blog (which has been covering the THQ bankruptcy proceedings) tweeted some sales figures for the auctions. According to the posts, Relic brought in the most money, going for $26 million to Sega. Koch forked over $22.3 million for Volition, while Take-Two paid $11 million for Evolve. Metro was the next most lucrative asset, going for $5.8 million, followed by South Park ($3.2 million), THQ Montreal ($2.5 million), and Homefront ($500,000). Those provided the bulk of the proceeds, with Distressed Debt Investing reporting the auction total as close to $100 million.