Ubisoft buys Digital Chocolate Barcelona
Ubisoft confirms acquisition of 47-strong team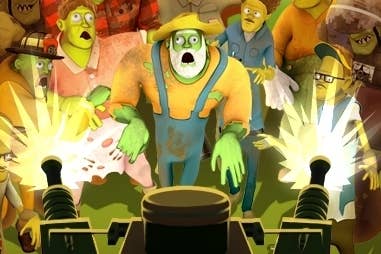 Ubisoft has acquired the Barcelona studio of struggling mobile company Digital Chocolate.
According to a report from TechCrunch, Ubisoft has acquired Digital Chocolate Barcelona's 47-strong team, as well as all of its brands and products. Digital Chocolate Barcelona was responsible for Zombie Lane, Army Attack, Millionaire City and MMA Pro Fighter, among others.
The terms of the deal were not disclosed and, at the time of writing, Digital Chocolate had not offered any comment. However, Ubisoft has confirmed the acquisition.
Digital Chocolate was founded by the industry legend Trip Hawkins in 2003. It was well placed to take advantage of the emergence of new platforms like iOS and Android, but Hawkins has spoken publicly about the negative impact of its heavy focus on Facebook.
Hawkins left the company in May last year to pursue other projects. His departure heralded the loss of around 180 jobs.