Tim Sweeney on Apple's 15% cut: "We're not fighting for a lower commission"
Epic Games CEO says 30% commission "is not wrongful, it's just a bad deal"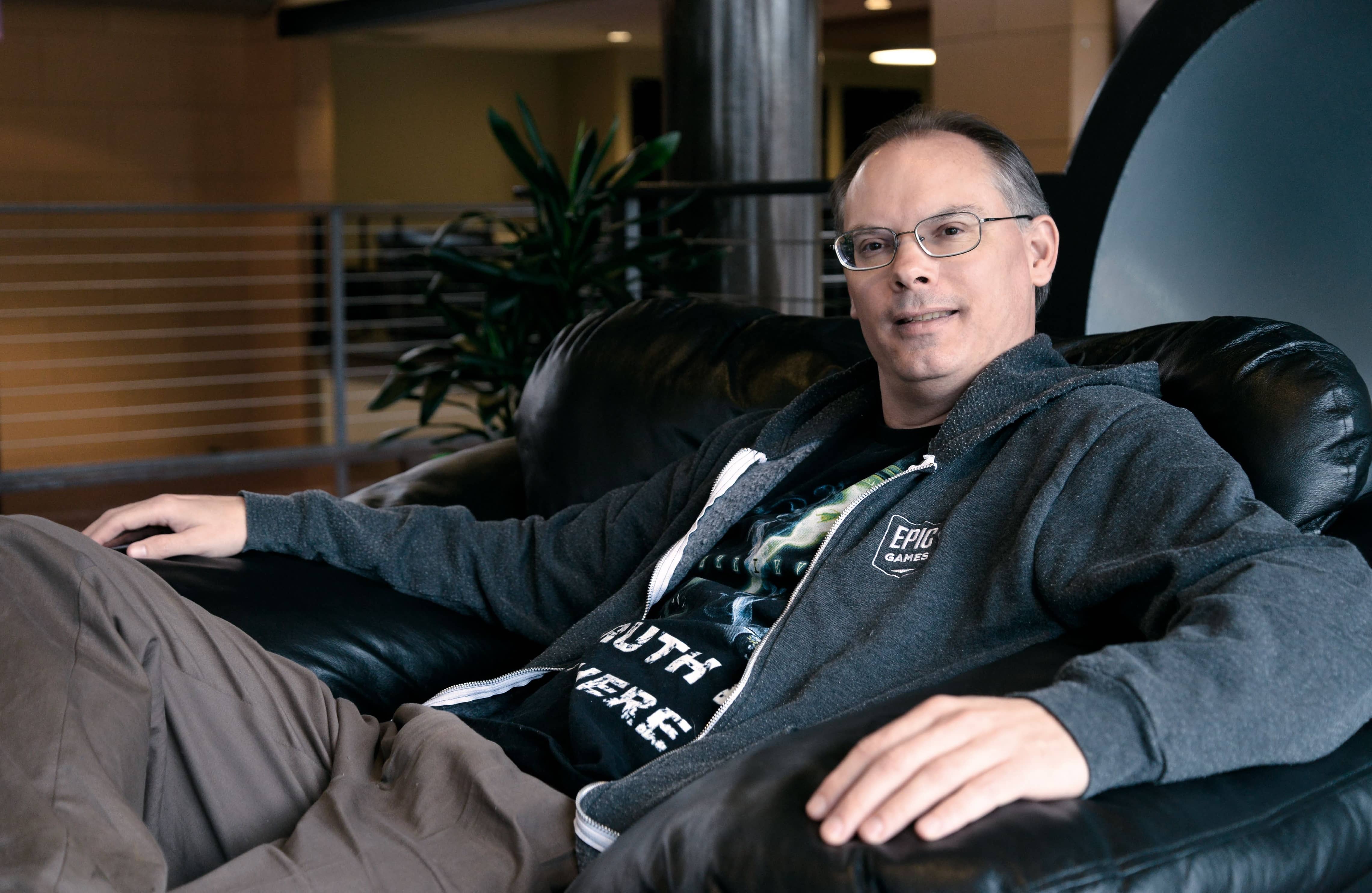 Tim Sweeney has responded to Apple's new tiered commission system, reiterating that the 30% fee itself is not at the heart of his company's ongoing legal battle with the iPhone maker.
Yesterday, Apple unveiled the App Store Small Business Program, which reduces the commission fee on sales and in-app purchases to 15% for developers who earned less than $1 million in the previous calendar year.
The initiative was positioned as an effort to assist smaller and new developers, but has inevitably been viewed as a subtle response to Epic Games' ongoing complaint about the 30% fee.
Back in August, Epic added direct payments to Fortnite to avoid giving Apple its 30%. This prompted Apple to remove the game from the App Store, to which Epic responded with an anti-trust lawsuit.
Following the news of the 15% cut, Fortnite fans reached out to Sweeney, asking whether such a deal would bring the battle royale back to iOS -- not that Epic would qualify, of course.
"We're not fighting for a lower commission," Sweeney tweeted. "Epic is fighting for fair competition among mobile platform companies, stores, and payment processors. If iOS were open to competing payments and stores, we'd happily return, even if Apple's own payment service still charged 30%.
"Apple's 30% commission is not wrongful, it's just a bad deal. What is wrongful is Apple blocking competing stores and payment processors, to ensure that good deals can't be offered to developers at all."
While Sweeney claims the 30% figure itself is not the issue, he has spoken out against this fee several times before.
Back in 2017, he warned developers that app stores are "pocketing a huge amount of profit" at their expense. A year later, he told GamesIndustry.biz the "30% store tax is a high cost" -- this comment came as Fortnite released on Android without going through Google Play.
At the end of 2018, Epic Games has since launched its own PC store to rival Steam, taking only a 12% cut of transactions rather than the usual 30%.
In another Twitter conversation, he added consumers won't benefit from this new initiative.
"It's great that Apple is giving indie devs a better deal, but 95% of in-app purchases are in bigger apps that Apple still taxes at 30%, so this will provide no relief to consumers who are paying inflated prices for items," he wrote.
Interestingly, this particular discourse revealed that both Epic and Apple declined the same solution to their ongoing dispute.
"Epic offered to put 30% of direct payment revenue into escrow and Apple didn't agree," Sweeney claimed. "In [a later hearing], the judge queried would whether Epic would revert to Apple payments if Apple put the 30% in escrow, and we said no."
The Epic vs Apple case is due to be held in May 2021.
Epic Games has filed a similar lawsuit against Google. Responding to a Twitter user observing that, unlike Apple, Google does allow direct payments, third party stores and other things Epic is campaigning for, Sweeney wrote:
"Google doesn't block competing stores outright, but they limit Android features to put web-installed stores at a disadvantage, and then restrict OEMs from partnerhing with competing third-party stores through a mix of contract terms and pressure.
"Google Play also requires apps they distribute to use their in-app purchase system, though purchases may occur weeks, months, or years after installation. Epic Games Store for PC offers an in-app purchase system, but doesn't require developers to use it."
Epic has proposed a February 2021 date for its case against Google after its opponent pushed for a delay to October 2022 -- something the judge dismissed.