Epic launching Steam rival with 88% revenue share for developers
Free games, direct access to customers, mod support and more; Tim Sweeney reveals the plan for the Epic Games Store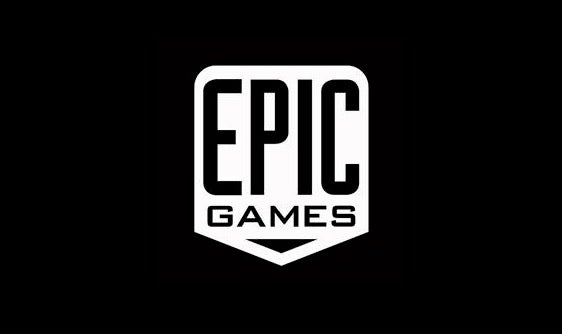 Epic Games is launching a competitor to Steam. The company today announced that it will soon open the Epic Games Store, a digital distribution platform that eschews Steam's standard 70/30 revenue split to give developers 88% of the revenue their games bring in.
The Epic Games Store will debut with "a hand-curated set of games on PC and Mac," but the company expects to open the store up to more games and platforms throughout next year. The store will offer games built with a variety of engines, but Epic is sweetening the pot a bit for those using its own Unreal Engine in that it will waive all royalties it would otherwise be due for revenue generated through the storefront.
The Epic Games Store will also have a "Support-A-Creator" program designed to reward YouTube and Twitch content creators for highlighting developers' games.
GamesIndustry.biz had the chance to ask Epic Games founder and CEO Tim Sweeney about the company's plans for the store.
GamesIndustry.biz Why is the 30/70 revenue split that seems to have been the industry standard not appropriate here?
Tim Sweeney
While running Fortnite we learned a lot about the cost of running a digital store on PC. The math is quite simple: we pay around 2.5% for payment processing for major payment methods, less than 1.5% for CDN costs (assuming all games are updated as often as Fortnite), and between 1% and 2% for variable operating and customer support costs. Fixed costs of developing and supporting the platform become negligible at a large scale. In our analysis, stores charging 30% are marking up their costs by 300% to 400%. But with developers receiving 88% of revenue and Epic receiving 12%, this store will be a profitable business for us. GamesIndustry.biz Aside from the more favorable revenue split, what are you doing in terms of developer support to make the Epic Games Store more attractive for developers?
Tim Sweeney
Epic's Support-A-Creator program is key to helping developers reach gamers. Content creators, such as YouTube video makers, Twitch streamers, cosplayers, community builders, and bloggers have become key influencers in gaming.
Previously, most creators were not compensated by game developers for their work and instead had to rely on donations. By matchmaking creators with developers, the Epic Games Store makes it easier for players to discover games, and rewards content creators for their efforts.
We also provide developers with direct access to their customers, through the newsfeed in the launcher and, if users agree, directly by email. Direct access to customers is critically important for developers, for sharing information about updates and new features, and for reaching those customers with subsequent game releases. One of the critical reasons Epic exited single-player, retail game development in 2013 was that each new release required a very costly new marketing campaign to reach buyers of our previous games.
And then there are little things, like the store pages for games that have no ads for competing games, no mandatory sales, and no restrictions on cross-platform interoperability.
GamesIndustry.biz What are you doing to make the Epic Games Store more attractive to consumers?
Tim Sweeney
Among other things, the store will also feature one free game every two weeks throughout 2019. Epic is funding these free releases so players can experience the wide range of creative works that will be available.
GamesIndustry.biz You plan to open up to more games in 2019. What's the right amount of openness you want for the Epic Games Store?
Tim Sweeney
We'll have an approval process for new developers to go through to release a title. It will mostly focus on the technical side of things and general quality. Except for adult-only content, we don't plan to curate based on developers' creative or artistic expression.
GamesIndustry.biz Are you planning to have forums and other community-led content in the store? If so, how are you planning to mitigate abusive behavior, review bombing, etc?
Tim Sweeney
We don't plan to have forums. Users have generally migrated to Reddit, Discord, Twitter, Facebook groups, and other social media. Developers are free to run their own forums and social media and link to them from their Epic Games Store pages.
We intend to add tools for players to communicate with developers privately, such as a ticketing system for bug reports and questions, to mitigate toxicity resulting from reviews being the only native communication mechanism.
User reviews are still in development, and will be available as an opt-in for developers. We are experimenting with ideas for ensuring balance.
GamesIndustry.biz Will you support mods? Free-to-play games? Non-commercial games?
Tim Sweeney
We do intend to support mods, free-to-play games, and non-commercial games.
GamesIndustry.biz Do you have a refund policy?
Tim Sweeney
Yes. We're launching with manual refunds through player support, and automated refunds will follow soon. We expect to provide each user with "no-questions-asked" refund tokens to use in the first 14 days after buying a game.
GamesIndustry.biz What countries will Epic Games Store operate in?
Tim Sweeney
Epic Games Store is available to users in most countries in the world except for China and where prohibited by US law, such as North Korea and Iran.
Certain regions, such as South Korea, may have additional legal requirements that developers may need to implement in their game in order to be compliant and to be distributed there.
GamesIndustry.biz Are there any baseline requirements games will need to have to get onto the store? For example, would you require them to carry a rating, support certain languages, subtitles, implement controller support or the like?
Tim Sweeney
Right now we're manually selecting games for the store, so there is no formal process. We'll announce further details as we work to open the store up more widely in 2019.