Take-Two CEO on Zynga acquisition, GTA remake reviews and more
After Q3 earnings release, Strauss Zelnick dismisses GTA 6 cannibalization concerns, says he's "highly convinced" there's an opportunity for Take-Two NFTs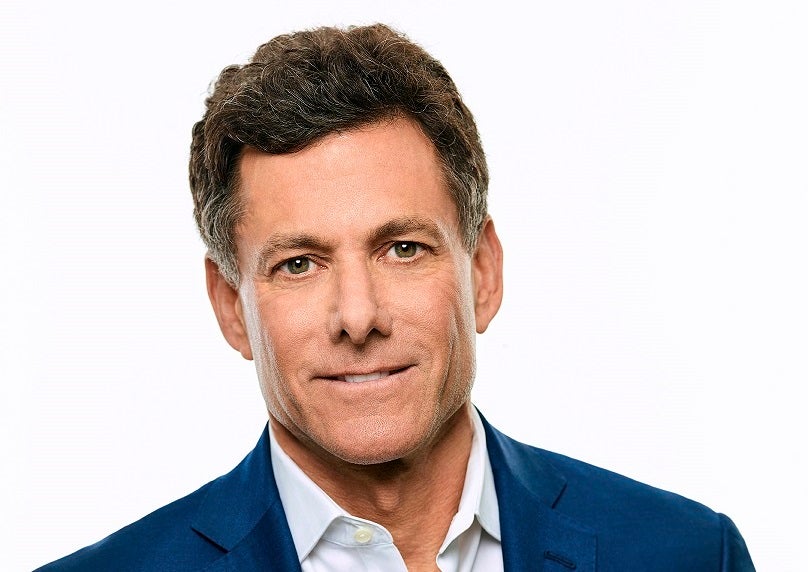 Take-Two today released its financial results for the holiday quarter showing single-digit sales growth that beat its forecast, but the big news around the company remains its $12.7 billion deal to acquire Zynga.
In a pre-earnings briefing call with GamesIndustry.biz, Take-Two CEO Strauss Zelnick discusses the two companies' approaches to acquisition strategies.
Where Take-Two has largely characterized its approach as opportunistic, Zynga has been aggressive on the acquisitions front for years. Assuming the deal closes as expected in Take-Two's first quarter (April-June), should we expect Zynga to slow down on the acquisitions front?
"We will have a really strong balance sheet and a powerful [profit and loss statement]," Zelnick says. "We'll certainly be in a position to pursue the same strategy with regard to capital allocation that we've always pursued. We support organic growth -- which has to date largely been our story -- we return capital to the shareholders when it makes sense, and we pursue inorganic growth when we see an opportunity to bring great intellectual property and great teams into our enterprise on an accretive basis.
"I think collectively we'll continue to have that approach and I think there will be ongoing opportunity to build the business in the same way that we have built it."
"These are rare assets. I'm not sure what you're seeing is a trend, but I guess we'll find out"

Zelnick on acquisitions
Acquisitions have dominated a lot of industry discourse this year, with January alone seeing the Zynga deal as well as Microsoft's deal for Activision Blizzard and Sony picking up Bungie. Some analysts have told us to expect consolidation to continue apace and Sony's Jim Ryan has already said PlayStation is definitely looking for more deals, but Zelnick downplays the idea of this spate of deals as a trend.
"There aren't that many terrific assets out there," Zelnick says. "These are rare assets. I'm not sure what you're seeing is a trend, but I guess we'll find out. Activision is obviously is a very rare asset. Zynga a very rare asset."
We also ask about Rockstar's recent announcement in a job ad that it is indeed working on the next Grand Theft Auto game. With Grand Theft Auto 5 and Online still going strong and ready to arrive on the PS5 and Xbox Series X\S next month, is there any concern about cannibalizing the studio's big evergreen hit?
"You always have to be willing to be fresh," Zelnick says. "You always have to be willing to bring consumers what they want. The minute you try to protect the past, you become irrelevant."
"The minute you try to protect the past, you become irrelevant"

Zelnick on GTA cannibalization concerns
He adds, "I'm thrilled Rockstar's working on the next iteration of Grand Theft Auto. I have no doubt it will be just great, and there's every evidence to believe from the past that the Grand Theft Auto catalog will also continue to perform."
Take-Two's quarterly results were evidence of that. For the three months ended December 31, Take-Two reported net bookings up 6% to $866 million, net revenue up 5% to $903 million, and net income down 21% to $144 million. As usual, Grand Theft Auto 5 and Online were among the main contributors to the company's results.
Grand Theft Auto 5 and Online sold-in another 5 million units for the quarter bringing its lifetime figure up to 160 million. Meanwhile, NBA 2K22 reached lifetime sales of 8 million (up 3 million in the quarter) while Red Dead Redemption 2 and Online hit 43 million with the addition of another 4 million sold-in during the holidays.
One title the publisher didn't provide sell-in figures for was Grand Theft Auto: The Trilogy - The Definitive Edition, a remake of the PlayStation 2 GTA titles for modern platforms. While Take-Two said The Definitive Edition outperformed its sales expectations, and credited it (along with Red Dead Redemption 2 and Online and NBA 2K22) for driving its better-than-forecast results, the game received poor word of mouth and the lowest Metacritic average scores in franchise history. Rockstar Games even issued an apology and committed to a series of patches.
"I think we were all a bit disappointed about the quality initially. We're very grateful that most of those issues have been addressed"

Zelnick on GTA Definitive Edition reviews
"We have some quality issues," Zelnick said of what he took away from The Definitive Edition's reception and performance. "We've attempted to address those. We have more coming, and we feel very good about how the title has performed commercially. I think we were all a bit disappointed about the quality initially. We're very grateful that most of those issues have been addressed. There's more work to be done."
Zelnick has been open to NFTs and blockchain gaming in the past, so in light of some recent reversals and apparent tone-softening among game companies, we check back in to see what he thinks about the pushback companies are experiencing, and whether it's all that different from past "Next Big Things" to hit the industry.
He acknowledges the skeptics, and notes that sometimes they're largely right (giving stereoscopic 3D as one such occasion) and sometimes they're not (as with mobile revolutionizing gaming). As for NFTs, he doesn't see them in the same light as stereoscopic 3D.
"We believe that NFTs are real, and why wouldn't they be? We believe in digital goods and we've been selling digital goods for a very long time," Zelnick says. "We believe in rare goods, we believe in collectibles. The concern we have is that there's a speculation going on.
"We want to make sure that consumers always have a good experience every time they engage with our properties. And losing money on a speculation is not a good experience, so we're going to stay away from speculation. However, we're highly convinced there's an opportunity for NFTs to fit with Take-Two's offerings in the future."
As for the imminent future, for the fourth quarter ending March 31, Take-Two is projecting net revenues to be anywhere from $835 million (down slightly year-over-year) to $885 million (up 5%).
The full fiscal year forecast looks similar, with net bookings down 4% to 5% to $3.37 billion to $3.42 billion and net sales down less than 2% to $3.41 billion to $3.46 billion. Net income for the full year is projected to be $361 million to $373 million, which would put it down between 37% and 39%.