Rocket League swaps loot boxes for transparent Blueprints system
Psyonix will implement a new system that shows users exactly what they receive for a set price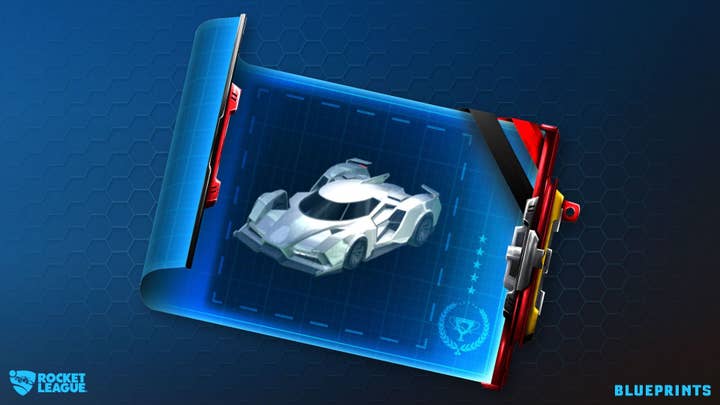 Psyonix is introducing a new "Blueprints" system to Rocket League to replace loot boxes.
Blueprints will be obtained following Rocket League matches, allowing the player to create an item for a set price.
Where it differs from the game's Crate system is that a Blueprint "will show you exactly what item you can create from it." The reward for purchasing this new type of drop will not be obfuscated, as it is with traditional loot box systems.
Blueprints will be added to Rocket League as part of a larger update in December, which will also bring the introduction of a new premium currency, Credits. The new currency will replace Keys, and can be used to purchase Blueprints.
Psyonix announced that it would remove randomised loot boxes from Rocket League in August this year. This followed a similar move in Fortnite by Epic Games, which acquired Psyonix in May.
The adoption of a more transparent system also arrives as the debate around loot boxes is turning against the practice -- particularly in Europe and the UK, where a parliamentary committee has recommended that the sale of loot boxes to children should be banned.