Republican members of Congress urge FTC to drop case against Microsoft-Activision
22 signatories say regulator should "refocus resources on work that supports the interests of American consumers"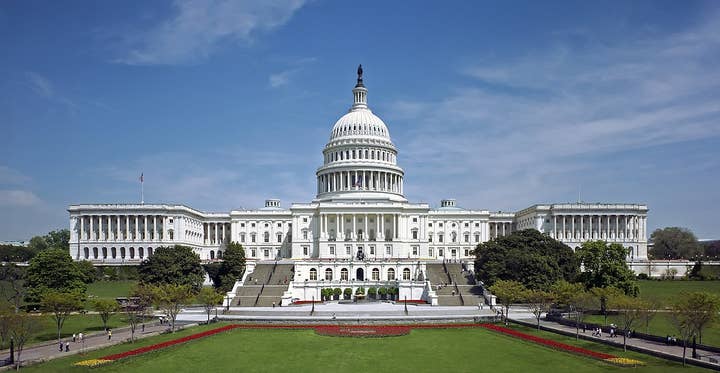 Sign up for the GI Daily here to get the biggest news straight to your inbox
Nearly two dozen members of US Congress have signed a letter calling for the Federal Trade Commission to abandon its legal challenge against Microsoft's acquisition of Activision Blizzard.
The letter is signed by 22 Republicans and addressed to FTC chairperson Lina Khan and commissioners Rebecca Slaughter and Alvaro Bedoya.
In it, the group says: "We write to express our concerns, and to urge you to drop this matter and refocus the FTC's resources on work that supports the interests of American consumers."
The group's arguments centre around the fact the FTC has focused primarily on the possibility that Microsoft might withhold Call of Duty and other Activision titles from rival platforms, particularly Sony's PlayStation.
However, ten-year deals signed with Sony and Nintendo have already laid that concern to rest for now. The group also echoed arguments that it would be "economically irrational" for Microsoft to make Call of Duty exclusive to the Xbox ecosystem.
The Congress members also cite Judge Jacqueline Scott Corley's recent ruling after the hearing between the FTC and Microsoft, where Judge Corley said the Commission failed to demonstrate that the acquisition would substantially lesson competition in the cloud gaming and multi-game subscription markets.
"As Judge Corley found, there simply is no legitimate antitrust theory upon which Microsoft's acquisition of Activision should be blocked."
The letter is critical of the FTC's "mounting court losses", with the group claiming that since 2021 the Commission "sharply veered from established antitrust policy toward an anti-consumer, anti-innovation and anti-American policy."
The FTC filed an appeal against Judge Corley's ruling last week, but this was denied by the Ninth Circuit Court of Appeals on Saturday.
There is now nothing preventing Microsoft and Activision from completing the acquisition in the US. However, the two companies are reportedly negotiating an extension to the contract's deadline (which was supposed to expire yesterday) while it addresses the remaining concerns from the UK's antitrust regulator.