Qualcomm unveils handheld dev kit powered by first dedicated gaming chip
The Android-based platform features 5G connectivity and can run games at 144 frames per second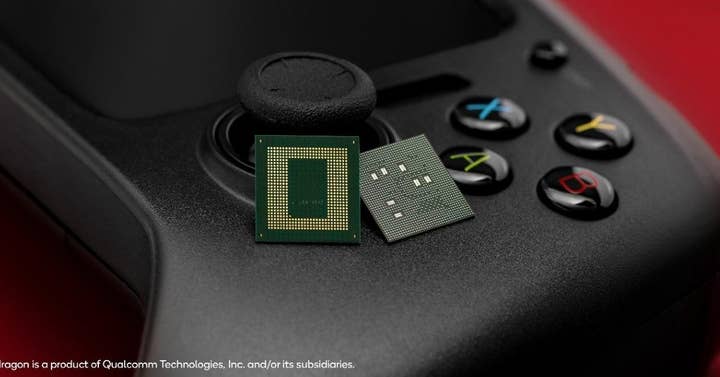 Semiconductors manufacturer Qualcomm announced a new chip geared towards handheld gaming devices.
The Snapdragon G3x Gen 1 was unveiled on Wednesday, with the company partnering with Razer on a Handheld Gaming Developer Kit powered by this new platform.
The dev kit is already available to developers, featuring a 6.65-inch OLED display with full HD+ resolution and 10-bit HDR, as well as a 5MP/1080p60 webcam with two mics. Developers who are interested can find more information on Razer's developer portal.
Talking to The Verge, Razer's director of global partnerships Justin Cooney clarified that "this is not a Razer hardware announcement," adding: "The Snapdragon G3x developer kit is a Qualcomm device. Working together with Qualcomm in this collaborative partnership, we aim to bring more publishers and developers to the table and achieve our joint vision for creating the future of portable gaming."
The Snapdragon G3x Gen 1 chip is an Android-based platform that features 5G connectivity and can run games at 144 frames per second with 10-bit HDR. It also supports Wi-Fi 6 and 6E. More specs are detailed in the announcement.
It's Qualcomm's first dedicated gaming chip, with the company saying it can deliver "cutting-edge performance to run all Android games, play content from cloud gaming libraries, [and] stream games from your home console or PC."
This announcement comes in the middle of a global chip shortage that's impacted all hardware manufacturers in the games industry and beyond.
AMD CEO Lisa Su initially said in January that she expected the shortage to last through the first half of 2021, but the crisis continued beyond H1.
In May, tech giants joined forces to form a lobby group called the Semiconductors in America Coalition and asked for funding to solve the semiconductor shortage.
The situation has caused many delays in the production of the PlayStation 5 and Xbox Series X, with Japanese manufacturer Toshiba saying these delays may last until 2023.
Xbox boss Phil Spencer also said that the shortage of Xbox Series X|S consoles will likely last well into next year, and so did Nvidia's CEO Jensen Huang, while Nintendo had to revise its full-year forecast due to the shortages affecting its console production.