People of the Year 2018: Lars Wingefors
We speak to the CEO behind 2018's fastest-growing publisher about its ongoing acquisition spree and honouring THQ's legacy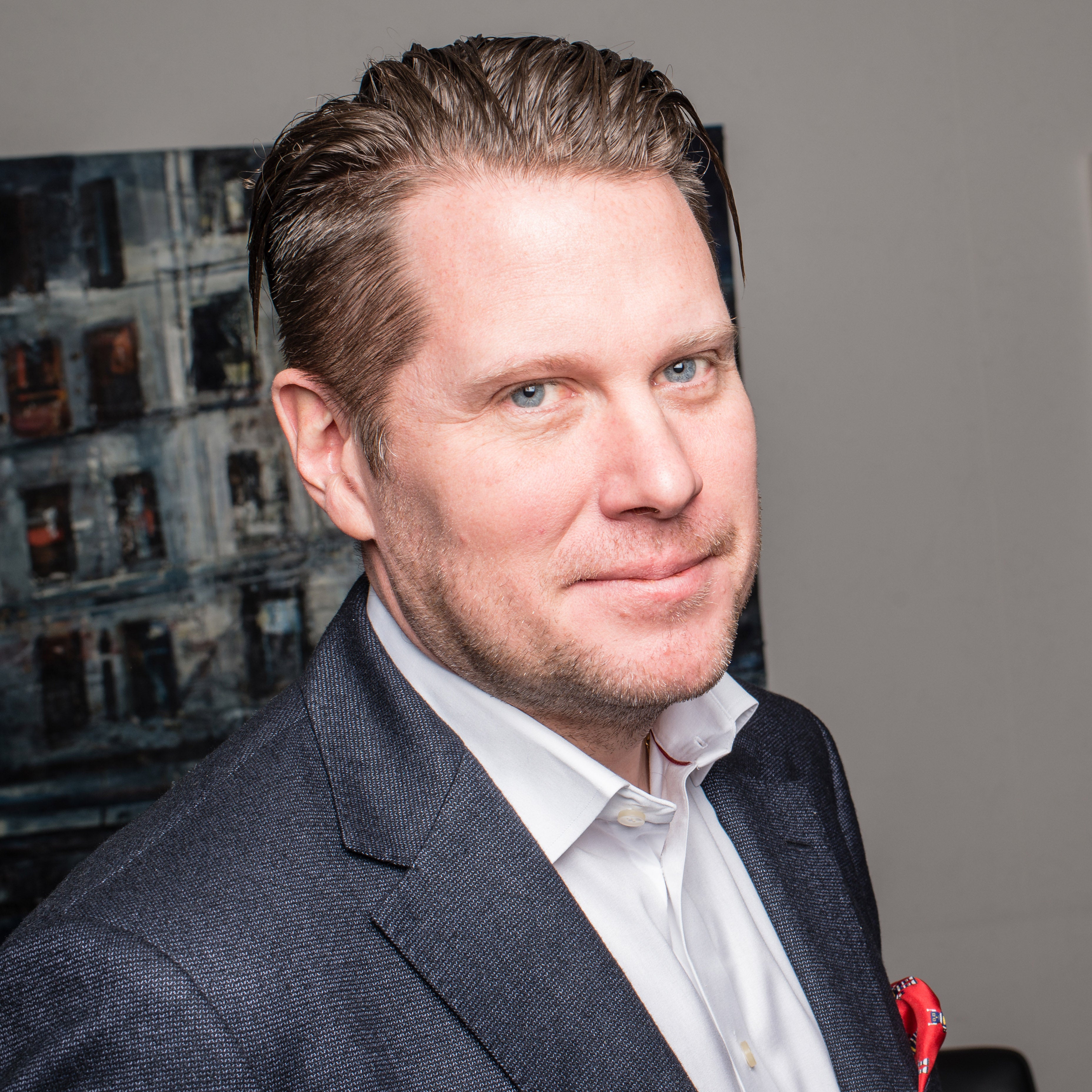 If the old THQ was the prime example of how a games business can completely collapse, THQ Nordic surely is a textbook on how to build a new one.
Previously Nordic Games, the rapidly-growing publisher rebranded two years to match the more recognised but defunct firm from which it had already acquired so much intellectual property. In 2018, its expansion ramped up considerably, not only adding more franchises to its portfolio, but also entire studios and publishers.
In case you haven't been keeping up, THQ Nordic's acquisitions this year have included... (deep breath)... Carmageddon; Coffee Stain, including their three internal studios, plus various IP such as Goat Simulator and Sanctum; Bugbear Entertainment and the Wreckfest IP; the Expeditions series; Alone in the Dark; Act of War; Kingdoms of Amalur; TimeSplitters; Second Sight; developer HandyGames, plus its IP such as Townsmen and Aces of Luftwaffe; and, of course, Koch Media and Deep Silver, including their three internal studios, 800 employees, the Dead Island and Saints Row IP, plus the licence for Metro.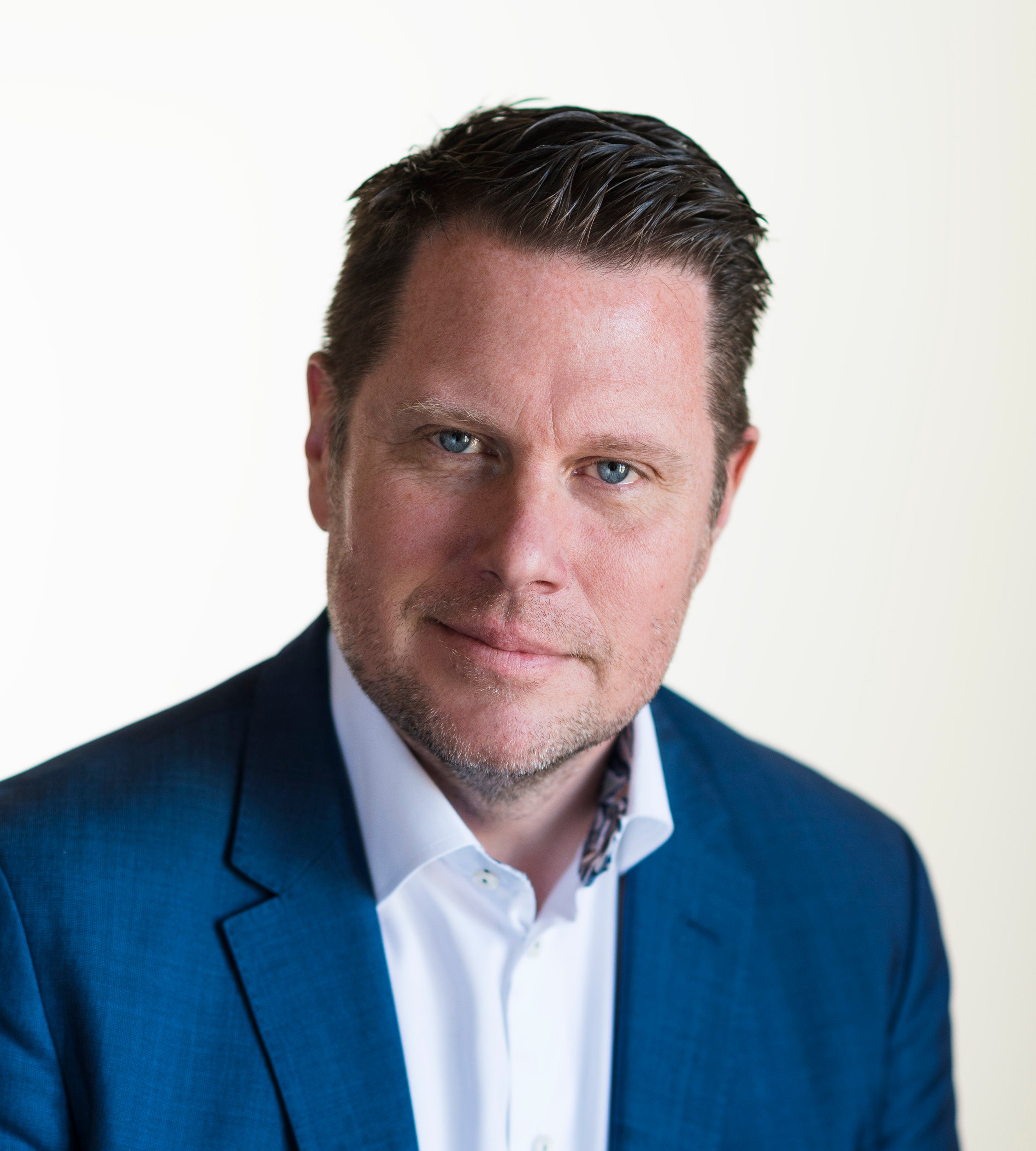 And the publisher isn't stopping there.
Sitting with his hand steadily on the tiller is CEO Lars Wingefors, who points to 2018 as the year THQ Nordic truly showed its hand.
"I told everyone that we would do acquisitions and organically invest in our own development, and this year we've started to see the first fruits from that," he tells GamesIndustry.biz.
"Many things have happened this year. I told everyone from the beginning that this would all take time - it takes time to develop games, at least three years - so it's been great to show our stakeholders, whether that's employees, shareholders or the industry, that we've started delivering."
By far the standout acquisition has been the €121 million purchase of Koch Media -- and one that has most definitely paid off. In the first quarter after the acquisition, the addition of Koch's games to the balance sheet saw revenues increase by 673% -- in the most recent financials, this rocketed to 1,403%. Profits are also up, rising by 65% year-on-year in Q3 and almost tripling year-on-year for January 1 to September 30, up 179.5%.
Koch's portfolio is even outperforming that of its new parent, although Wingefors says he has no plans to merge the two.
"My aim is definitely to continue acquiring IPs -- and I personally have a deep love for many of these old games"
"They are working together in terms of distribution and discussing whether we could explore IPs - Koch can explore THQ IPs and we can explore some of theirs. So there are many things going on as brothers and sisters, but they are totally running their own business and I firmly believe in that strategy, not creating one big organisation. Because that's a big business risk and it's very easy to destroy a lot of value and people's willingness to enjoy their work when you start micromanaging and cutting things."
He continues: "In terms of revenues, I haven't set targets that either of them need to be meeting. I think we can all prosper within the same group -- and now we have Coffee Stain on board, that gives us a third leg when it comes to games. God knows, one day there might be a fourth."
The addition of Koch's portfolio also elevated THQ Nordic as a publishers. Saints Row, in particular, is a hugely popular IP, while the upcoming Metro Exodus is a far larger title -- both in terms of scale and investment -- than anything the firm has produced before, shifting it towards the upper end of the mid-range in which it sits and potentially closer to AAA.
Yet the properties it has acquired continue to vary in scope and appeal. The Expeditions IP caters entirely to fans of squad-based tactical RPGs, while Goat Simulator is a notably more accessible and free-form affair.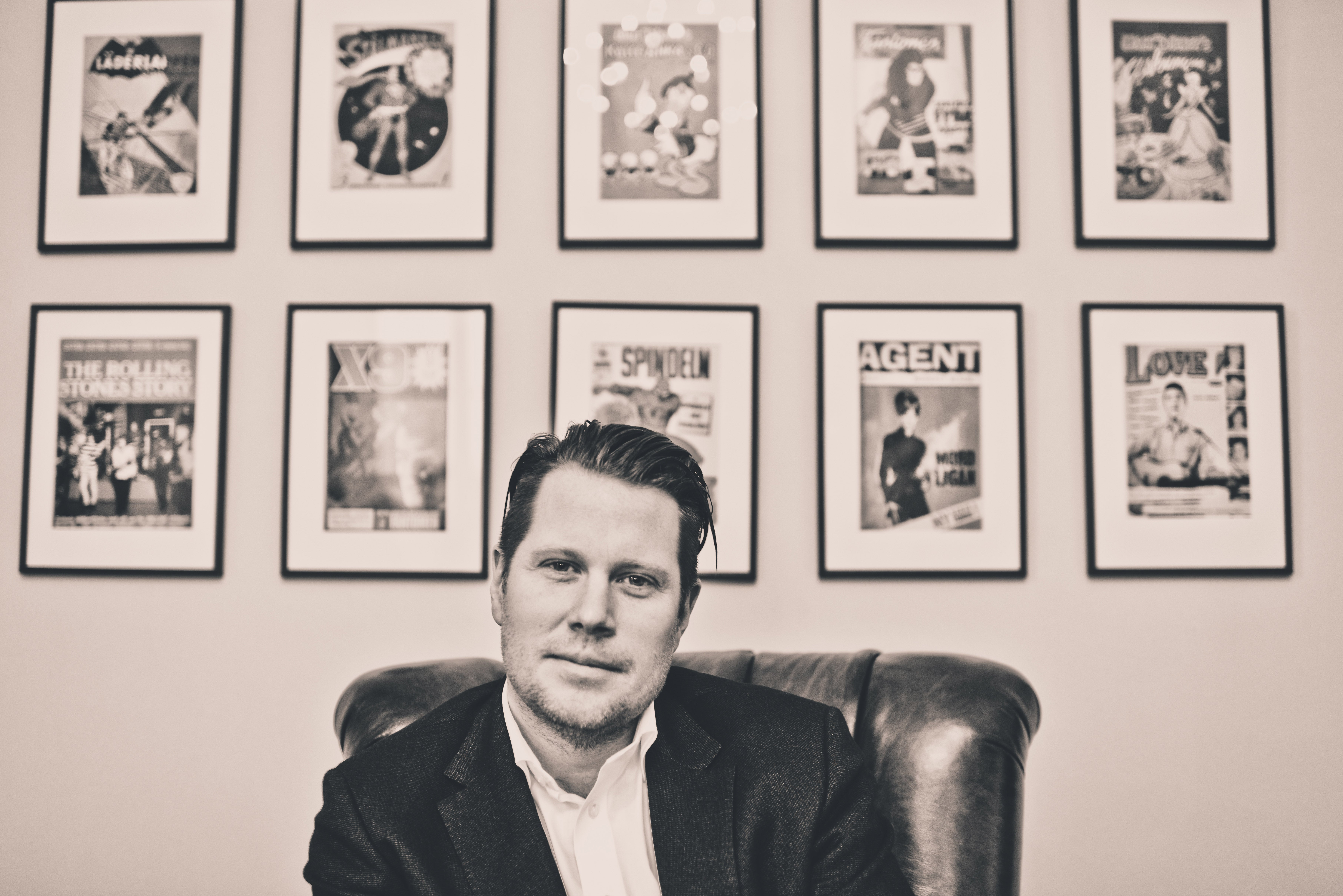 Wingefors tells us this is intentional, as he is actively avoiding the 'fewer, bigger, better' strategy -- one that the previous THQ adopted in its waning years -- that has contributed to the downfall of publishers past.
"We have the opposite strategy, not concentrating on a few IPs but looking at a very diversified pipeline," he says. "All these labels like AAA, AA, indie - I'm not looking at things from that perspective, I think we need to stay focused on the daily business."
"I told everyone that we would do acquisitions and organically invest in our own development, and this year we've started to see the first fruits from that"
It might appear that THQ Nordic is simply snapping up any properties it can get its hands on, but Wingefors maintains that "we have a very clear strategy of what we want". Not only that, but there are plenty of developers and publishers that have expressed interest in being acquired as well because they "think they could prosper within our group".
Such was the case for Bugbear and Coffee Stain, Wingefors tells us, adding that nothing identifies a promising potential acquisition like a publishing relationship.
"You sign them as a publisher, then you get to know them for a number of years and then sometimes we welcome them to the group," he says.
"We don't have to buy everything, we don't have to own everything. There are so many great, great game companies out there in the world but I think they might have a price expectation or valuation driven by financial markets that makes them too big a business risk for us to put on our balance sheets. That's why I'm keen to have a very broad acquisition strategy. My ambition is to slowly build something substantial that will be sustainable for a very long time."
But given the rate at which THQ Nordic is growing, is there not a danger that such a vast publishing business could become unsustainable? Wingefors doesn't believe so -- in fact, he cites this as another reason for not merging Koch or Coffee Stain into their parent.
"Each publishing division sets their own pace as to how much they could organically grow, whether that's by development or by acquisitions within their own divisions," he says. "I prefer building the group through publishing divisions because it's a very efficient way for me to run the business and to allocate capital and create shareholder value."
Of course, it's one thing to acquire properties and another to do something with that investment. To begin with, THQ Nordic has mostly concentrated on straight ports and even a handful of remasters for the more popular brands in its library. De Blob, Red Faction and Titan Quest all returned to shelves this year in some form, while Darksiders received its first sequel in six years.
"My ambition is to slowly build something substantial that will be sustainable for a very long time"
Wingefors has already told us that the development of a new Darksiders was "fairly quick" and that: "Out of the more than 100 IPs we own, you shouldn't expect sequels from all of them because not all IPs are relevant any more."
Expanding on this, he says: "Creating a new sequel [in certain genres] might be very difficult. Not only can that be difficult, we'd also be trying to bring back the old creators of the IP, and they might be locked into various studios or situations [for years]. That's why we're acquiring a good number of IPs, because it takes a long time to execute on it and you need a lot of them to start having a pipeline.
"My aim is definitely to continue acquiring IPs -- and I personally have a deep love for many of these old games. Collecting them all together makes sense and we have shown fans that we are actually able to do something with them. Although, some fans are impatient and want us to put out new content very quickly."
Managing fan expectations is "always a challenge with IPs", Wingefors says, adding that taking franchises forwards without the original developers behind the wheel is going to be a hurdle THQ Nordic will regularly have to overcome in the future. The problem with franchises that have been absent for many years is everyone waiting for its return wants a different thing.
"You could see that from Darksiders -- some fans prefer Darksiders 1, some prefer Darksiders 2 and we tried to do something different but still recognisable for the old fans," says Wingefors. "I think it would be the same for De Blob or Red Faction, it's all partly because people have great memories from their childhood of an IP. It's like having a memory of an old film or TV series. But not everything has aged very well -- you need to make different gameplay to make it a relevant product, and that's challenging because you can face some very loud opinions on social media when you're trying to change something.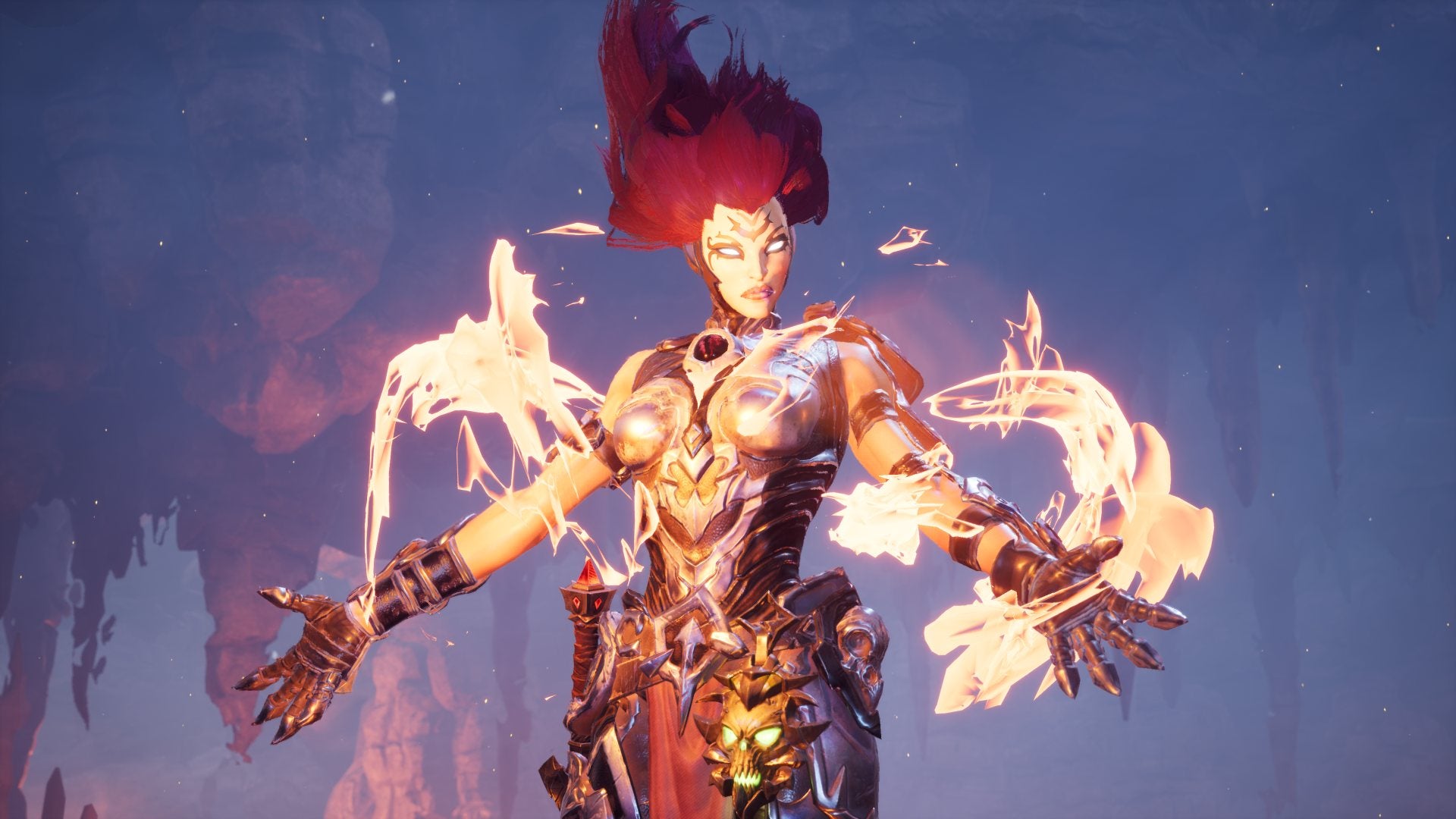 "This is why it takes time. We need time to understand the IP really well, we need to talk to fans and the old creators -- perhaps they can't join the team, but they can give us some input. We also need to find people who are passionate about the IP -- there are a lot of developers out there who really like IPs, such as Titan Quest or Darksiders amongst many others."
The rate at which THQ Nordic has been acquiring dormant IP might seem an expensive endeavour -- particularly if the publisher isn't planning on creating new products with all of them -- but Wingefors assures that, "we haven't paid a monstrous amount for any IP."
"We're not concentrating on a few IPs but looking at a very diversified pipeline. All these labels like AAA, AA, indie - I'm not looking at things from that perspective"
The remasters and ports released so far are "meeting their financial expectations" and the cash flow is helping to fund other projects, even in small ways. The CEO also views them as "long-term investments", pointing to Red Faction Guerilla ReMarstered as an example of a "product that we can update and put it out on new generations for many years to come."
With 55 titles in development -- 35 of which have yet to be announced, plus whichever products will be added through Coffee Stain's development and publishing pipelines -- it's something of an understatement when Wingefors tells us THQ Nordic has a "very wide range of games" on the horizon.
The amount of IP THQ Nordic has acquired means the company could very comfortably become a catalogue business, one living off sales of remasters and remakes -- yet Wingefors has demonstrated he's determined to keep pushing the business forward.
At a time when we're losing count of how many new publishers are emerging, regardless of their focus or chosen niche, video games is becoming an increasingly competitive environment -- especially beyond the realm of AAA blockbusters. Having a hefty portfolio of well-known and well-loved IP under your belt gives you as good a chance to thrive as any, but actually capitalising on those properties and demonstrating how you plan to take them forward is the key to keeping those pre-established audiences interested in your product.
In 2018, Wingefors and his team has most certainly demonstrated that and show no signs of resting on their success thus far.
"We can't just say that we're happy with what we've got," he concludes. "We need to continue delivering new products -- whether they are remasters, remakes or sequels -- in order to continue selling the old content.
"I don't think we'd have the success as a company if we just had the strategy of acquiring IPs and not making any new content. The receptions from either fans, industry or platform holders wouldn't be the same. Now everyone understands it's a process: we bring out the old content and sell it, and then we make a new version if we think there's demand and we can find the right developers. I hope that fans understand this better now."