THQ Nordic's net sales up 1,403% to $139.5m
Re-releases and Deep Silver titles drive record performance for publisher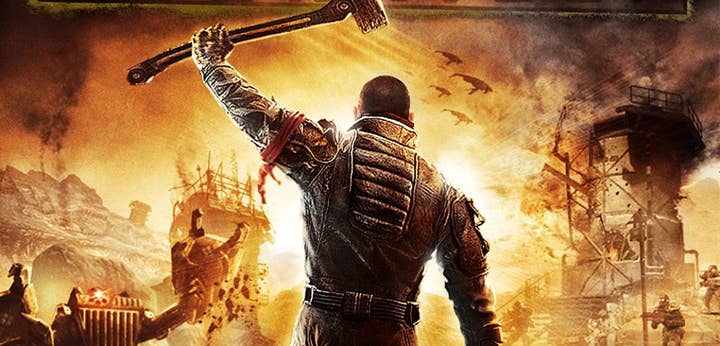 The latest financial results for THQ Nordic show a dramatic increase in net sales, with earnings rising across the business.
For the three months ended September 30th, the publisher reported net sales of $139.5 million - a staggering year-on-year increase of 1,403% over the $9.3 million reported for the same period in 2017.
The reason for this growth is THQ's acquisition of Koch Media and Deep Silver earlier this year, effectively doubling the publisher's potential revenues. Titles by this segment saw sales of $27.6 million, with the release of Dakar 18 and Pathfinder Kingmaker cited as key performers - even though the latter launched less than a week before the end of the quarter.
Even without Deep Silver, THQ Nordic's own titles would have driven net sales up 47% year-on-year to $13.6 million. The launch of Titan Quest and Red Faction Guerrilla Re-Mars-tered (both re-releases of hits from the previous incarnation of THQ) were highlighted as particular successes, as was This Is The Police 2.
Over the quarter, THQ Nordic published five of its own titles and nine from other studios, with the Partner Publisher business enjoying a strong quarter thanks to big releases from partners such as Codemasters, Square Enix and Sega.
Earnings before tax, depreciation and amortisation (EBITDA) rose by 521% year-on-year from $3.8 million to $23.5 million, while EBIT improved by 278% from $2.6 million to $9.9 million.
THQ Nordic also released interim results for the year so far (from January 1st to September 30th), with net sales up 988% to $300.8 million. EBITDA increased 457% year-on-year to $71 million and EBIT was up 191% to $27.5 million.
The firm also announced alongside its financials that it has acquired Goat Simulator developer Coffee Stain and Wreckfest studio Bugbear Entertainment. It acquired HandyGames earlier in the quarter.
The three-month period also saw THQ Nordic add even more IP to its portfolio with the acquisitions of Alone in the Dark, Kingdoms of Amalur and Timesplitters (the latter through Koch Media).
In his statement, founder and CEO Lars Wingefors dubbed the period "another strong quarter with continued momentum". He also said the publisher has 55 games in development, of which 35 are unannounced, and hinted at more acquisitions to come.
"We are patiently working on adding more great companies into the group, both developers and publishers," he said. "This is a daily proactive activity within the parent company, as well as within both operating groups.
"We are engaging with a large number of companies across the globe with respect to joining the group. I am confident about our strategy and capability to benefit from the ongoing shift in platforms and technologies."