Obsidian "is not a crunch studio"
"We'd rather cut something than try and get people to not have a life outside the industry"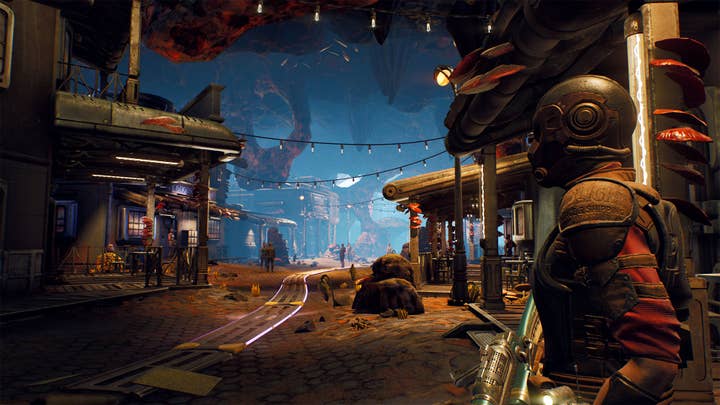 Obsidian Entertainment is the latest developer to speak out against crunch and intense working conditions.
In an interview with PCGamesN, The Outer Worlds' senior designer Brian Hines discussed the studio's stance on crunch, emphasising that Obsidian has been free from it for years.
"Obsidian is not a crunch studio, which is one of the things that keeps people staying there for a long time," he told the site.
The designer acknowledged that staff have occasionally been asked to put in extra hours "for a week or so" when a deadline approaches, but stresses that this is "always a request" and developers are free to decline if they choose.
"There really hasn't been a crunch or a death march or anything like that with the studio for quite a long time, as far as I can remember anyway," Hines continued.
"That's definitely one of the things that as a studio we're very committed to. We'd rather cut something than try and get people to not have a life outside of the industry."
Crunch has been a prominent topic of discussion in the industry for years, but particularly since it was revealed Rockstar employees were working 100-hour weeks on Red Dead Redemption II.
Since then, more tales of extensive overtime have emerged from Mortal Kombat developer NetherRealm Studios, Fortnite creator Epic Games, and Call of Duty studio Treyarch.
But more studios have been taking a stand against the practice of crunch. Forza Horizon developer Playground Games told GamesIndustry.biz it has "no place in modern development", while London indie Failbetter Games wrote an account on how it has eradicated crunch.
More recently, Warframe developer Digital Extremes has said development should be treated like "a marathon, not a sprint." Earlier this year, Respawn Entertainment said it updates Apex Legends less frequently to ensure quality of life for its staff.
Meanwhile, other companies have openly delayed products in order to avoid overworking staff to met a release date, including Nintendo and Bungie.