Microsoft still determined to get Xbox Game Pass on iOS
Xbox boss Phil Spencer also says the platform holder plans to "leave ZeniMax alone" following $7.5 billion acquisition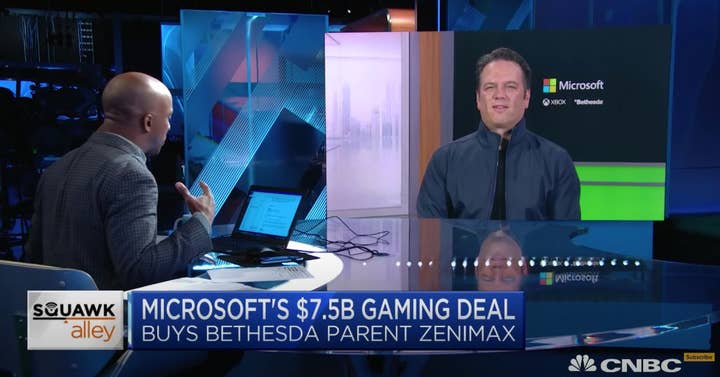 Microsoft has said it is committed to bringing the cloud gaming element of Xbox Game Pass to Apple devices, despite the iPhone maker's ongoing efforts to block it.
In an interview with CNBC, head of Xbox Phil Spencer was asked about the recent dispute and how the way Apple operates -- including its 30% cut of all transactions -- differs from the share console platform holders take.
While Spencer avoided the latter part of the question, he did emphasise that since smartphones are used for so many purposes, it should be open to new types of gaming services.
"When you get large-scale general compute platforms like mobile phones, people should have access to the great services that are out there and we remain committed to that," Spencer said.
"There are over three billion people who play video games today. Many of them play on phones, and we're committed to bringing Game Pass out there to all mobile phones, including Apple phones. We'll continue the conversations and I'm sure we'll be able to get to some resolution."
When asked again how Apple's ecosystem was different to that of consoles, and whether the issue was the 30% cut or the control the iPhone maker has, Spencer said Microsoft's concern is "not a financial issue" but that cloud game streaming apps are "not allowed in the way that Game Pass is built for other platforms."
"For us, this is about gamers having great access to the content from the creators they love on the devices they own," he said. "That's our goal."
Microsoft was previously testing its Project xCloud technology -- which powers the cloud gaming aspect of Game Pass -- for iOS but had to cancel early due to restrictions imposed by Apple.
Even before this, it was reportedly only allowed to test one title and support up to 10,000 users.
Apple has since said its restrictions on Game Pass -- and by extension other cloud gaming services such as Google's Stadia -- are in place because it cannot review every title on third-party services.
At the time, Microsoft spoke out against the iPhone firm for "consistently [treating] gaming apps differently, applying more lenient rules to non-gaming apps even when they include interactive content."
Microsoft eventually filed a statement of support for Epic Games in its ongoing antitrust lawsuit against Apple.
The interview also covered the shock acquisition of Bethesda parent ZeniMax Media for $7.5 billion. Spencer reiterated that it will honour exclusivity agreements already arranged with other platform holders, and said Xbox will not be interfering with how the company operates and develops its games.
"Our plan is to leave it alone. ZeniMax has a great track record in terms of making great games. Our goal is to make ZeniMax the best ZeniMax they can be, working individually with their studios on the great platform technology that we have, getting their creators' feedback into the things that we need to go build."