Apple presses court to deny Epic's request for lift on Fortnite ban
iPhone maker reiterates argument that this situation is of Epic's own making, says Fortnite firm is "a saboteur, not a martyr"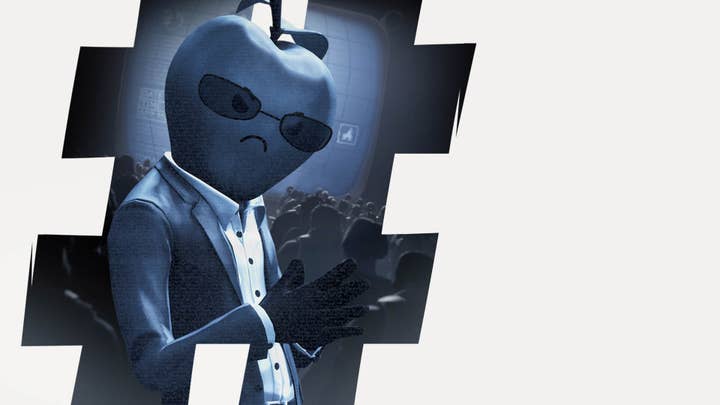 The ongoing legal dispute between Apple and Epic Games continues, with the former filing an opposition to Epic's efforts to have Fortnite reinstated on iOS.
Earlier this month, Epic Games filed for a preliminary injunction, requesting that the court prevent Apple from blocking the popular battle royale game on its platform.
The company argued it was likely to succeed on the merits of its case, and that the removal of Fortnite from the App Store causes Epic irreparable harm.
Apple has now filed an opposition, requesting the court deny this injunction. The iPhone maker argues that Epic is unlikely to succeed on its merits -- something Judge Yvonne Gonzales Rogers has agreed with so far.
For example, Apple asserts that it does not conduct monopolistic practices, pointing to the way it has expanded the mobile market for developers.
"[The iPhone ecosystem] has fueled an exponential increase in output of mobile devices and apps, dramatically benefited users and developers, and significantly increased consumer choice," the filing reads. "Simply put, the iPhone business model is decidedly procompetitive. Accordingly, Epic's theories of 'monopoly maintenance' and 'tying' will fail on the merits."
It also reiterates its argument that the situation does not constitute 'irreparable harm' as Epic itself is responsible for forcing Apple to remove Fortnite from the store by violating its developer guidelines and avoiding the 30% commission on all in-app purchases.
"Epic is a saboteur, not a martyr," the filing reads. "It neither needs nor is equitably entitled to the extraordinary relief it seeks from this Court. Indeed, Epic does not even try to explain why it had to breach its contracts to bring this case -- let alone why it had to so fundamentally breach Apple's trust by introducing [direct payments]. And Epic could have avoided any further harm involving both Fortnite and Unreal Engine -- with a simple keystroke."
Elsewhere, the firm wrote: "Epic started a fire, and poured gasoline on it, and now asks this Court for emergency assistance in putting it out, even though Epic can do so itself in an instant by simply adhering to the contractual terms that have profitably governed its relationship with Apple for years."
Apple notes that, since its launch in 2018, more than 130 million people have downloaded Fortnite on iOS, generating more than $550 million for Epic. Apple was charging $99 per year for a developer licence, plus the 30% commission on digital purchases, as stipulated in the agreement Epic signed.
Finally, Apple commented on Epic's use of the Fortnite fanbase in this legal battle.
It noted that since the company could feasibly pursue this litigation while still adhering to Apple's rules and running the game on iOS, Epic is effectively "holding its own customers hostage to gain leverage in a business dispute."
"If Epic were truly concerned that it would suffer reputational injury from this dispute, it would not be engaging in these elaborate efforts to publicize it. From all appearances -- including the FreeFortnite campaign -- Epic thinks its conduct here will engender goodwill, boost its reputation, and drive users to Fortnite, not the opposite. That is not harm."
Epic Games was previously awarded a partial preliminary injunction that prevented Apple from blocking the developer account responsible for Unreal Engine, which would have affected any other studios using the tech for their iOS games.
It filed a lawsuit against Apple very shortly after the expected removal of Fortnite. Meanwhile, Apple has now filed a counter lawsuit against Epic Games for breaching its developer agreement.
The hearing for this case is due to take place on September 28.
Epic Games also filed a similar lawsuit against Google for similar reasons. However, Google has since reported it has yet to be served an official complaint, and asked the courts to keep it separate from the legal battle with Apple.