Apple blocking Project xCloud and Stadia because it can't review every game
UPDATE: Microsoft responds, accusing Apple of "consistently treating gaming apps differently"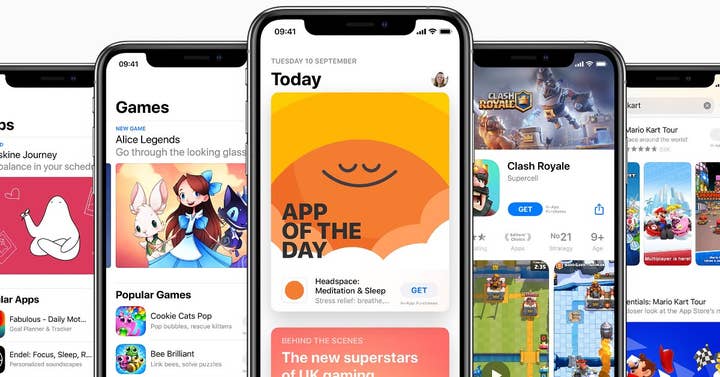 Apple has explained why it will not allow Microsoft's Project xCloud game streaming service to launch on iOS in its current form.
Yesterday, it was reported that Microsoft has cancelled the iOS test for xCloud over a month early. The test had reportedly already been limited to one game and 10,000 users.
Now Apple has revealed that these limits are because xCloud, and by extension Game Pass, would bring titles to iOS that have not been through the company's reviews process.
Game Pass offers subscribers over 100 games in a library that is regularly changing, with more games removed and added every month. Apple would require Microsoft to submit each game individually for review; until then, the app that enables access to this library is blocked.
In a statement to Business Insider, an Apple spokesperson said: "The App Store was created to be a safe and trusted place for customers to discover and download apps, and a great business opportunity for all developers.
"Before they go on our store, all apps are reviewed against the same set of guidelines that are intended to protect customers and provide a fair and level playing field to developers."
They added: "Gaming services can absolutely launch on the App Store as long as they follow the same set of guidelines applicable to all developers, including submitting games individually for review, and appearing in charts and search."
An updated statement from Microsoft reiterated that the company still aims to "scale cloud gaming through Xbox Games Pass available on all devices," but adds the firm has "nothing further to share at this time regarding iOS."
Google has run into similar obstacles when getting its own game streaming service Stadia onto the App Store. As it stands, the iOS app only lets users manage their account.
The European Commission is currently conducting an antitrust investigation into Apple and the level of control it has over its ecosystem. Chief concerns include the 30% share it takes of all developer revenues and the inability to add apps that are not available on the App Store.
An Apple-commissioned study as part of its defence states that "digital marketplaces need rules and governance to thrive," adding that: "A lack of adequate policing and governance can undermine... trust and integrity, leading to an unsuccessful platform."
Update: Microsoft has responded to Apple, accusing the company of applying stricter limitations to games apps than those in other categories.
It also emphasised the rigourous rating system games already go through before they're added to Game Pass.
In a statement to Windows Central, the company said: "Our testing period for the Project xCloud preview app for iOS has expired. Unfortunately, we do not have a path to bring our vision of cloud gaming with Xbox Game Pass Ultimate to gamers on iOS via the Apple App Store.
"Apple stands alone as the only general purpose platform to deny consumers from cloud gaming and game subscription services like Xbox Game Pass. And it consistently treats gaming apps differently, applying more lenient rules to non-gaming apps even when they include interactive content.
"All games available in the Xbox Game Pass catalog are rated for content by independent industry ratings bodies such as the ESRB and regional equivalents. We are committed to finding a path to bring cloud gaming with Xbox Game Pass Ultimate to the iOS platform. We believe that the customer should be at the heart of the gaming experience and gamers tell us they want to play, connect and share anywhere, no matter where they are. We agree."