Microsoft exploring browser workaround to bring Xbox Game Pass to iOS
Meanwhile, former App Store boss says Apple Arcade violates the same policies blocking Game Pass and Stadia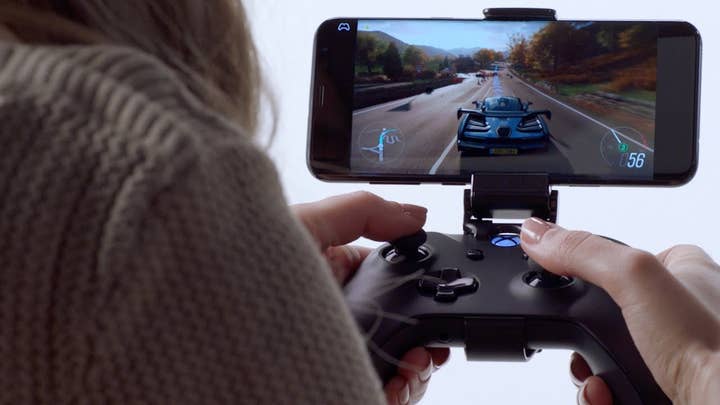 Microsoft continues to push forward with plans to get Xbox Game Pass onto iPhone and iPad, with a new report suggesting it will use a browser workaround.
Business Insider reports head of Xbox Phil Spencer told employees earlier this week the company is exploring a "direct browser-based solution" that would enable the service to stream games to Apple devices.
Sources close to the matter told the site Microsoft hoped to find a solution it could launch some time next year.
According to these sources, Spencer told employees: "We will absolutely end up on iOS."
Microsoft has been open about its intentions to bring Xbox Game Pass to as many devices as possible, but with particular focus on Apple in recent months.
In an interview last month, Spencer said that Microsoft was "committed to bringing Game Pass to all mobile phones."
Microsoft recently added a cloud gaming feature to Xbox Game Pass Ultimate, which allows subscribers to stream selected titles from the library to other devices, such as Android phones and tablets.
A test for this technology -- known as Project xCloud -- was in the works for iOS, but this had to be prematurely cancelled due to Apple's restrictions. The iPhone maker would only allow a test for one title and support up to 10,000 users.
Apple has since explained that these restrictions, which also apply to Google's cloud gaming service Stadia, are imposed because it cannot review every title on third-party services. Various statements from Apple emphasise this is to ensure the App Store is a "safe and trusted place" for users to download games and other software.
Microsoft has previously observed that this does not apply to similar services in other forms of entertainment, such as Spotify or Netflix, with Apple not demanding to review every film, TV episode or song.
Oddly, it's worth noting that Amazon's newly-announced games streaming service Luna is heading to iOS -- although this operates as a web app and, according to an interview with Engadget, Amazon worked directly with Apple on implementing this.
"We worked with the Safari team to ensure that some of the things that weren't there are there, and that allowed us to kind of get to where we are today," Luna head of engineering and technology George Tsipolitis told the site.
Luna boss Marc Whitten added: "We'll continue working with Apple. We'd love to do a native experience. They're evaluating what their policies are there, they keep talking about them. And when we can come up with a good experience there, we'll ship that one, too."
Stadia can be played on other devices via Google's own Chrome browser, but this functionality is not available on iOS. It's unclear why Apple has made the exception for Amazon and Luna.
However, Business Insider points to comments from former App Store director Phil Shoemaker, who claims the only reason Apple is blocking Game Pass and Stadia is because they are competitors to Apple Arcade.
Shoemaker even suggested Apple Arcade violates the very App Store guidelines Apple claims Xbox Game Pass and Stadia do.
The former Apple exec's comments come from the US House of Representatives antitrust committee's recent report following an investigation into the four tech giants: Apple, Amazon, Facebook and Google.
The committee wrote, based on Shoemaker's statements, that: "Apple's gaming service, Apple Arcade, is a type of app that was 'consistently disallowed from the store,' when offered by third-party developers, but Apple allowed its own app in the store 'even though it violates existing [App Store] guidelines.'"
Shoemaker said Apple implements "arbitrary" and "arguable" approval guidelines for the App Store, and uses its control of this marketplace "as a weapon against competitors."
Apple, as well as the other three big tech firms, have rebuked the House's report, with an Apple representative telling Business Insider it plans to defend itself in more detail in the coming days.