Microsoft Build conference, DOTA and League of Legends esports among latest events to be cancelled
UPDATE: Dota Pro Circuit major and minor tournaments cancelled, GWENT World Masters and PUBG Mobile Leagues postponed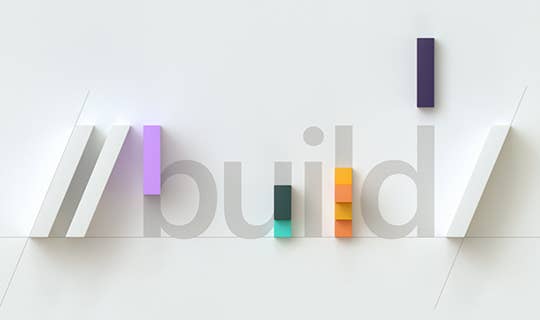 Original Story, March 13, 2020: Microsoft, Riot Games and ESL are the latest companies to cancel or alter their live event plans in order to prevent the spread of novel coronavirus (COVID-19).
Microsoft was due to hold its annual Build developer conference in Seattle from May 19 to 21, but The Verge now reports this will be an online-only affair.
In a statement to the site, a spokesperson said: "The safety of our community is a top priority. In light of the health safety recommendations for Washington State, we will deliver our annual Microsoft Build event for developers as a digital event, in lieu of an in-person event.
"We look forward to bringing together our ecosystem of developers in this new virtual format to learn, connect and code together. Stay tuned for more details to come."
Microsoft is the latest in a string of companies shifting their conferences to become online events, including Nvidia, Facebook and some of the talks planned for GDC 2020.
The company has already said it will replace its Xbox E3 conference with a digital event following the show's cancellation. Nintendo, Ubisoft, Devolver Digital and Square Enix has made similar announcements.
Meanwhile, several major esports competitions have also been altered in light of the pandemic.
Riot Games has cancelled all live events around the League Championship Series until further notice, as well as the ongoing Spring Split for the League European Championship.
LCS commissioner Chris Greeley said in a Twitter statement that all LCS and Academy games will go ahead as scheduled, but will be broadcast from the company's studios, with no live audience or press.
"We know this may be disappointing to our fans, but we ask for your understanding with this very difficult decision," he wrote.
The company is currently working with its ticket vendor to arrange refunds.
The Spring 2020 finals due to take place in Frisco, Texas are being reevaluated as Riot assesses the situation in that region. A decision on whether or not these will go ahead is expected by Friday, March 20.
The remainder of the LEC's Spring Split, including the finals, will also take place in a company studio with no press or audience in attendance. At least one team, Origen, will play online as they have opted not to travel to Berlin for the event.
Again, refunds are being arranged.
"This is not a decision we made lightly, however the health and safety of our pro players, fans, press, and staff is and will always be our top priority," wrote Alberto Guerrero, head of esports for Riot Games Europe. "We will continue to monitor the situation and listen closely to the advice of health and governmental authorities."
Finally, ESL has announced it is postponing the Dota 2 Major due to take place in Los Angeles. It is working with Valve to choose a new time and location for the event, and working with the venue and ticket provider to arrange refunds.
"We are deeply saddened that we won't be able to bring you the event you deserved," the company wrote.
Update: 2K Games has announced it is postponing the start of the 2020 NBA 2K League, which had been due to kick off on Tuesday, March 24.
Details on the postponed events will be released when they are finalised. In the meantime, teams will compete in preseason competitions remotely.
Update, March 16, 2020: After ESL announced it was postponing its Dota 2 Major in Los Angeles, Valve has now made the "difficult decision" to cancel the fourth minor and major tournaments of the Dota Pro Circuit season.
Meanwhile, CD Projekt Red has postponed the Gwent World Masters. Updated plans for hosting the tournament will be unveiled soon.
Update 2, March 16, 2020: PUBG Mobile's Pro League Americas and World League have also been postponed due to the outbreak.
The events will be pushed to an as-yet-undetermined date later this year.
Additional reporting by Rebekah Valentine.