PS5 Digital Edition exists because "many consumers purchase solely digitally"
PlayStation boss says no news on price but platform holder is focused on "getting the value equation right"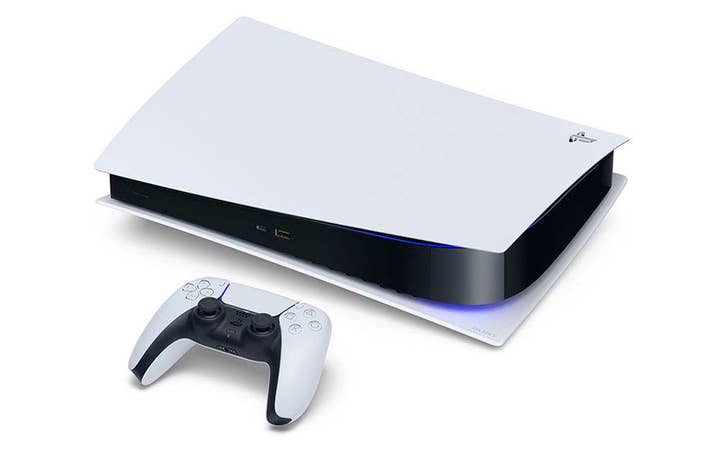 Sony Interactive Entertainment's president and CEO Jim Ryan has explained why a digital-only edition of the PlayStation 5 will be available alongside a standard disc-based one.
The surprise reveal came at the end of last night's showcase, in which the platform holder showed off 26 upcoming PS5 games, including sequels to Marvel's Spider-Man and Horizon Zero Dawn.
Speaking to the BBC, Ryan said: "Many of our consumers are purchasing solely digitally these days. We thought that we would do what we typically try and do, and just offer choice."
When Microsoft released its own all-digital edition for the Xbox One S, it had a noticeably lower price tag than the standard model.
Asked whether this will be the case with PS5, Ryan said: "You're not going to hear anything on price today."
Reports have suggested the console could cost $450 per unit to produce, so the price point for consumers is likely to be higher. As recently as yesterday, an analyst suggested both PS5 and Xbox Series X could retail for as much as $500, although rumours of $600 for Sony's console have also been circulating.
Given the impact of the COVID-19 pandemic on the global economy and concerns about an upcoming recession, the BBC asked Ryan whether 2020 is a good time to be releasing a new console.
"Conventional wisdom and history show that our business is one of the more recession-proof businesses," he said. "But I think this will sharpen our need to ensure that we focus on getting the value equation right. And I emphasise value as opposed to price."
He also emphasised that none of the content shown in the presentation was changed as a result of the ongoing protests against racial injustice in the US and the subsequent delay to the PS5 reveal.
Finally, Ryan commented on the design which, as with all new console reveals, has proven to be divisive and ripe for internet memes.
The PlayStation boss said that, since the company's consoles are often found in the living area of most homes, "we kind of felt it would be nice to provide a design that would really grace most living areas."
No release date was given last night, but when we spoke to Ryan last month, he assured us that PS5 will be on shelves this Christmas.
We'll be releasing a special edition of The GamesIndustry.biz Podcast collecting our thoughts on last night's reveals later today.