Sony's Jim Ryan: "We are going to launch PS5 this holiday and we're going to launch globally"
PlayStation on how COVID-19 has (and hasn't) changed its launch plans for its next console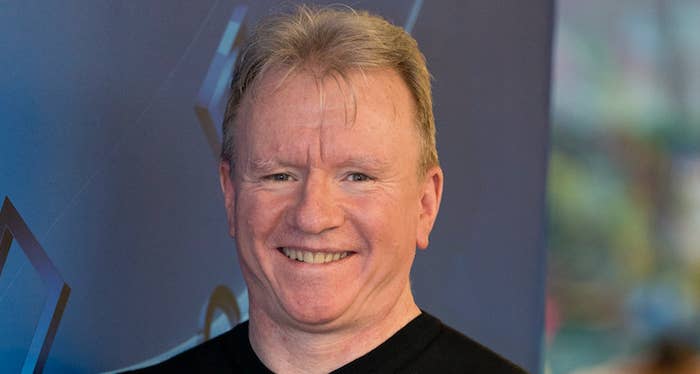 "A great deal has happened since we last spoke. Terrible things happening in the world, which puts everything that you and I do into context. You have to measure all this conversation against that."
Sony Interactive Entertainment's president and CEO Jim Ryan wants to give us an update on where things are with PlayStation. We spoke to him in November last year about the firm's ambitions for PlayStation 5. Back then, PS5's biggest threat was its competitors, now its biggest challenge is launching during a time of immense economic turmoil caused by the COVID-19 crisis.
Is it going to be delayed? Will big games miss the launch? Is it going to just arrive in select markets?
Ryan wants to put that uncertainty to rest. PS5 will launch this year globally, and its first-party games are on schedule. But that doesn't mean it's been business as usual for the console maker.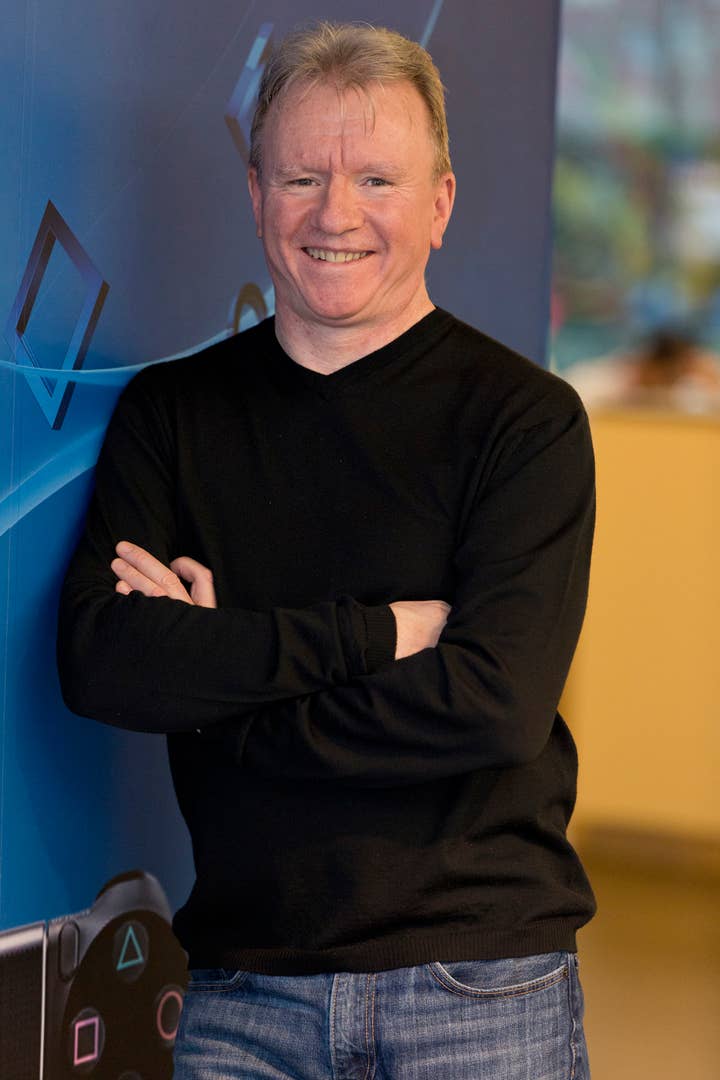 "It's been a real rollercoaster of a year," Ryan tells us. "We realised a couple of months ago that we were going to have to spend a lot more time paying attention to the PS4 community than we had anticipated, as that community, along with everybody else in the world, went into lockdown.
"We have devoted a lot of effort to making sure our network works. I am really proud of what we've done there. The days when Sony was criticised for the resilience of its networking activity, that should be consigned to history. The levels of engagement are just off the radar screen, both in terms of the number of people and the amount of time that they are playing. And the network has stood up just fine.
"We are going to get The Last of Us Part II out at the end of next month, and we're going to get Ghost of Tsushima out the month after that. And both with only small delays. And really, they were delays that were born out of complete uncertainty about the distribution scenario when we had to pull the trigger. It was like the world was heading into this big black hole, and we didn't know whether the internet would be working, we didn't know whether warehouses would be able to operate. So we took the cautious approach. But the games are ready to go and we are feeling really good about them.
"And then there was the Play At Home initiative, where we made a couple of games available for, well, everybody, but with particular relevance to those who are financially strapped.
"But we are obviously principally occupied with getting ready for PS5. I think most businesses would find themselves challenged with the working-from-home environment, and I do think the way that the various groups within PlayStation have responded has been magnificent. There are the hardware engineers who are having to work without being able to get into China, where PS5 will be assembled. That's kind of tough. The software engineers who are building these great features, who are building a great PS5 UI... some of that can be readily done in isolation. But when it comes to putting it all together, that's not easy to do remotely and they're doing a great job.
"And finally, the people who make games. We, and our partners, seem to be coping really well. And so we are on track. We are going to launch this holiday and we're going to launch globally. We're really looking forward to it and it's going to be a blast."
"It was like the world was heading into this black hole, and we didn't know if the internet would be working, or if warehouses would operate."
Back when we spoke to Ryan in the before times, he spoke about the transition between PS4 and PS5 happening "at a scale and pace that we've never delivered before."
He says that ambition remains the same. Yet with the possibility of a deep recession, surely that poses a challenge when trying to sell a high-priced piece of consumer electronics?
"Recent history has told us that gaming is one of the pastimes, and one of the businesses, that benefits in economically difficult times," Ryan suggests. "It's quite logical, people don't have the money to go out so they stay at home. Now, who knows how this recession is going to look, how deep it will be and how long it will last. It could be that the historic templates, the historic models, that have applied in the past may not apply in the future.
"I think the best way that we can address this is by providing the best possible value proposition that we can. I don't necessarily mean lowest price. Value is a combination of many things. In our area it means games, it means number of games, depth of games, breadth of games, quality of games, price of games... all of these things and how they avail themselves of the feature set of the platform."
As with each new generation, there is a pressure to find a large audience quickly. The Unreal 5 demo from earlier this month showed what PS5 is capable of, but creating such a project looked expensive.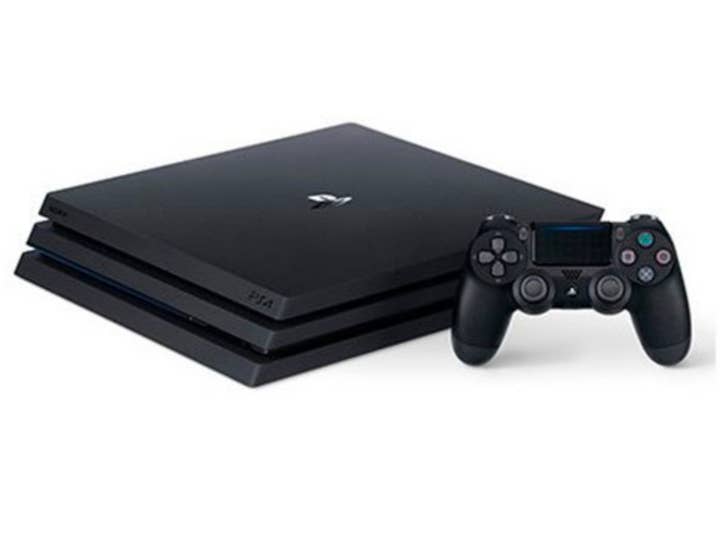 "I think, to the extent that the technology enables the graphics side of it to become more interesting and life-like, [the games] will become slightly more human intensive and capital intensive to produce," Ryan notes. "So yes, we think there probably will be an increase in development budgets. We don't see it as being a massive increase, and that's why we want to do more faster than we have ever done before, to provide a fertile install base for people who make games to be able to monetise against. If we can keep pace with a likely increase in development costs, then the industry can continue to prosper."
The speed in which players adopt PS5 is important, but Sony does have that 100 million-plus PS4 install base to fall back on. And that install base is growing, with console sales jumping up since the lockdown began worldwide.
"We have always felt that we had a responsibility to serve that [PS4] community for several years after the launch of PS5 and that it represented a huge business opportunity for us," Ryan says. "The numbers are quite straightforward. If you say in broad brush figures that we have a community of 100 million PS4 owners right now, and in the first couple of years... I don't know, somewhere between 15 and 25 million might migrate to PS5, that still leaves a huge number of people with PS4s. And that community is demonstrating an amazing stickiness, and willingness to stay engaged that, I think, the events of the past few months have just reinforced what we knew already.
"But it's certainly been eye opening. Whether it's because we had a big spike in PlayStation Plus subscriptions, we make sure that that proposition remains interesting and that people want to renew. Or whether it's because all of these people have got their PlayStations back out over the last couple of months, so we try to find a way to make them want to go and buy The Last of Us: Part II or Ghost of Tsushima. I don't think we've learnt stuff that's completely new, but everything is very definitely amplified."
One way to keep PS4 users engaged would be to make upcoming PS5 games playable on the older machine, just like Microsoft is proposing with its Xbox Series X games being playable on Xbox One. Yet Ryan says that's not something PlayStation is interested in doing.
"We have always said that we believe in generations. We believe that when you go to all the trouble of creating a next-gen console, that it should include features and benefits that the previous generation does not include. And that, in our view, people should make games that can make the most of those features.
"We do believe in generations, and whether it's the DualSense controller, whether it's the 3D audio, whether it's the multiple ways that the SSD can be used... we are thinking that it is time to give the PlayStation community something new, something different, that can really only be enjoyed on PS5."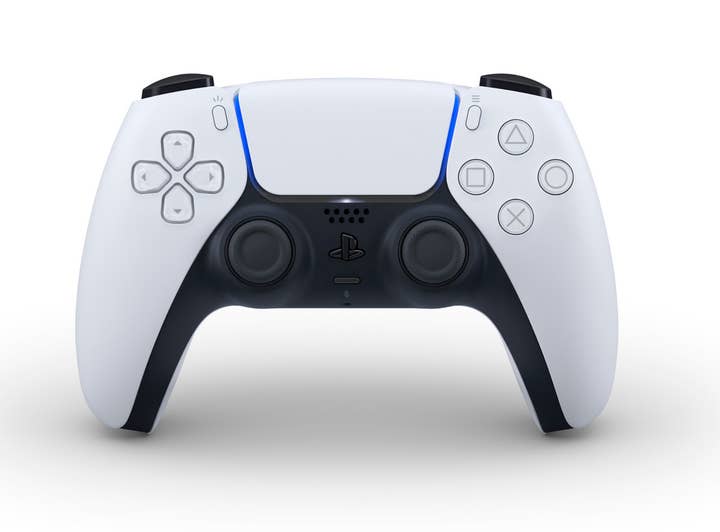 The marketing challenge for Sony is showing off these new features. The big game expos are cancelled this year (or are expected to be) and it's hard to imagine players being eager to share controllers in a retail store while there's this virus in the world.
"Obviously the shows, whether it's GDC, PAX, E3, Gamecom... they've all gone," Ryan says. "We have to live in a world where that particular oxygen isn't available to the industry. It's not available to PlayStation or anybody else. We just have to come up with ways to communicate what we're doing, and try and engender the same level of adrenaline, excitement, buzz that we get with thousands of people in an auditorium in Los Angeles. And do that somehow remotely.
"That's the challenge I've set: try to get the community as excited as if they were in the E3 auditorium"
"That's the challenge I've set the teams: try to get that community, the 100 million people -- and all of the people who don't have a PlayStation we'd like to talk to -- just as excited as if they were in the E3 auditorium, or if they were watching the stream."
Another potential challenge for PlayStation is the impact the lockdown may have on physical retail. There has been an acceleration in games being downloaded since retail shops have had to close, which is potentially troubling for a company that relies on retailers to sell their physical consoles and accessories. But Ryan has actually been reassured by the sales he's seen in the physical space.
"Obviously, the content distribution model is shifting from physical to digital. We, along with everybody else, has seen a blip upwards in that over the course of the last two to three months. But equally, over the last two to three months our traditional retail partners have been doing really well in our category. I am just amazed at the number of PS4s that we are able to sell in stores that I understood to be closed."
Not every part of the games industry has been pandemic proof, of course. Last month, PlayStation opened a $10 million fund in an effort to help indie developers, with 100 studios about to receive some vital finance.
"I am just amazed at the number of PS4s that we are able to sell in stores that I understood to be closed"
"I know a lot of indies from my time working in London, I know that community quite well," Ryan begins. "Some of these guys... I know how they work, I know how they're capitalised, or how they're not capitalised. It must be tough. It's easy for me sitting here with someone paying my salary. But if you're an indie with not much money in the bank, and you've got a game that might be within touching distance of getting made and getting published, but you're running out of cash... that's a pretty rough situation to find yourself in. Of all the stakeholders in the industry who are probably worthy of support, they'll be pretty close to the top of my list."
Overall, Ryan thinks that the games industry can be "pretty proud of itself" for how it has responded to the pandemic. But he acknowledges that uncertainty remains. Right now, PS5 is coming, its games are on track and there's plenty of excitement that's sure to deliver a strong launch. But there are potentially longer-term challenges, and for consumers there may be games that will take a little longer to arrive.
"If you ask just about anybody in any line of business if they're functioning just as efficiently working remotely as they are in the office, most people will tell you they're at 80% or 90%," Ryan concludes. "The developers that I talk to say the same thing. The line-up of games that we will present at and around launch does not appear to be meaningfully impacted in any way whatsoever.
"Now, whether or not there is a knock-on effect in 2021 or 2022, where some of the gestation processes are a bit longer, and getting creative people in a room to brainstorm, which is obviously difficult over [Microsoft] Teams... whether the inability to do that might have an impact, I think that is legitimate to discuss. But I don't see anything to worry about in the games that we're about to show you."