Xbox One S All-Digital Edition launches May 7
Disc-less rendition of console to come with three games, costs $250 at launch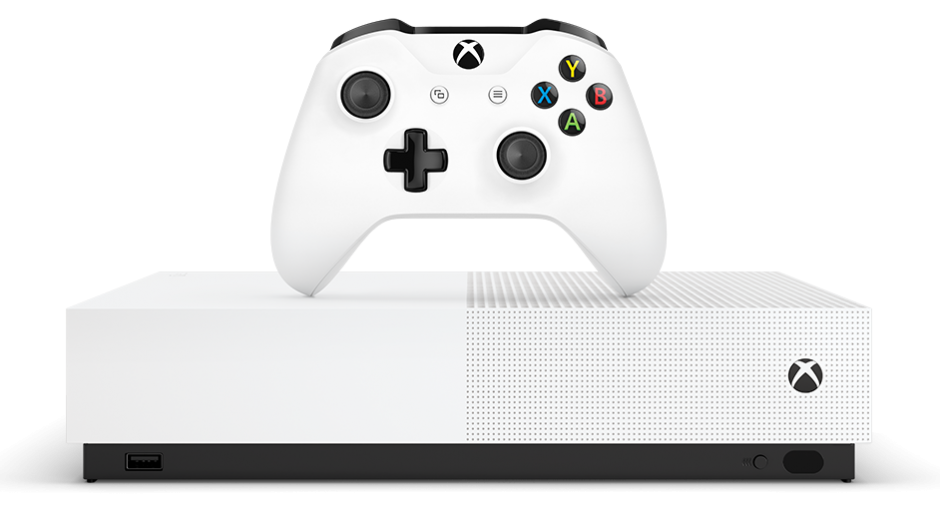 Today during its regular Inside Xbox event, Microsoft revealed its long-rumored digital-only version of the Xbox, officially called the Xbox One S All-Digital Edition and planned for launch on May 7.
The Xbox One S All-Digital Edition confirmed rumors that have circulated recently of a console nearly identical to the current Xbox One S systems, including a 1TB harddrive, supporting 4K Ultra HD Video and HDR, and coming with a single wireless controller. However, per its name, it does not include the physical disc drive and cannot play physical games.
As a result, it will cost $50 less than its disc-drive-including cousin, and will launch at a price of $249.99. It will remain $50 cheaper than the Xbox One S permanently, meaning if the Xbox One S receives a sale or price discount, so will the All-Digital Edition.
In addition, the All-Digital Edition will launch with three games included - Minecraft, Sea of Thieves, and Forza Horizon 3. Owners of the Xbox One S All-Digital Edition will also find a deal for three months of Xbox Game Pass for $1 (normally $30) when they sign in to Xbox Live on the console's May 7 launch.
During the same presentation, Microsoft also announced Microsoft Game Pass Ultimate, a single subscription service combining Xbox Live Gold and Xbox Game Pass for $15/month. Game Pass Ultimate does not yet have a release date and may not be available yet at the launch of the Xbox One S All-Digital Edition.