PS5 will far outsell Xbox Series X, predicts analyst
Ampere's Piers Harding-Rolls expects PS5 to sell 66 million sold by end of 2024, compared to 37 million for Series X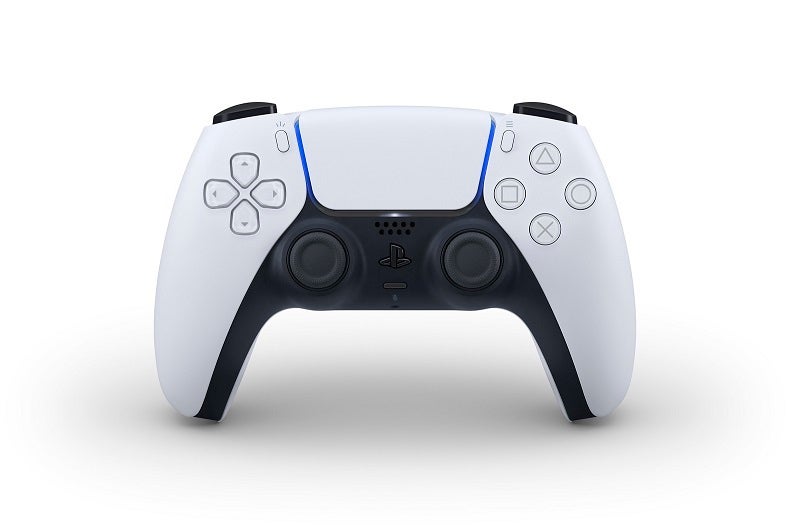 There are still a lot of unknowns surrounding this year's PlayStation 5 and Xbox Series X launches, but analysts are already starting to offer their thoughts on how the market plays out.
Ampere Analysis' research director for games Piers Harding-Rolls today released a report sizing up where the console market stands as Sony and Microsoft prep their new systems for launch.
Despite periodic statements from people within the industry that the console market is losing relevance, Harding-Rolls is convinced that innovation on the hardware, software, and business model fronts will help ensure it remains a primary form of gaming for at least the next generation.
However, he expressed skepticism about its growth, noting that the combined lifetime sales of Sony and Microsoft's consoles peaked with the original Xbox and PlayStation 2 (179 million units combined), and have declined in the two generations since (171 million for PlayStation 3 and Xbox 360, 157 million for PlayStation 4 and Xbox One through March of this year).
"While the market is still substantial and likely to be consistently large at least during the next console life cycle, what has been proven over the last decade is that even with significant resources ploughed into growing adoption on a global basis, including more serious entry into a series of additional territories, substantial hardware unit sales growth for Sony and Microsoft combined has not materialised," Harding-Rolls said.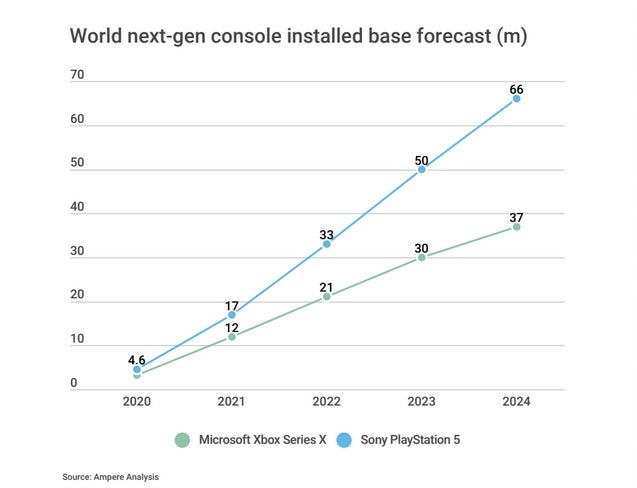 Harding-Rolls expects Sony and Microsoft's sales to show a slight decline with the new generation, selling 103 million units combined through the end of 2024, compared to the PS4 and Xbox One's 109 million combined sales in a comparable stretch of time.
As for how that number breaks down, he expects the PS5 to have an installed base of 66 million by the end of 2024, compared to 37 million for the Xbox Series X.
However, Harding-Rolls doesn't believe the difference in sales pace won't be as pronounced early one, projecting the PS5 to sell 4.6 million units this year compared to 3.3 million for the Xbox Series X.
At launch, he expects both systems to hit price points in the $450 to $500 range.
Microsoft is better positioned this time around than it was with the Xbox One, Harding-Rolls argues, because it has embraced a console gamer focus for the system, has invested heavily in its first-party studio system, will have a Halo game ready for launch, and is expected to sell the Series X for the same price as the PS5.
However, he adds Sony's current market leadership over Microsoft, lineup of PS5 exclusives, and PlayStation's global brand allegiance "are especially hard to dismantle."