"It was never about spending power": What Carlyle acquisition really means for Jagex
CEO Phil Mansell on the latest change of ownership and plans to expand RuneScape beyond the 20-year-old MMORPG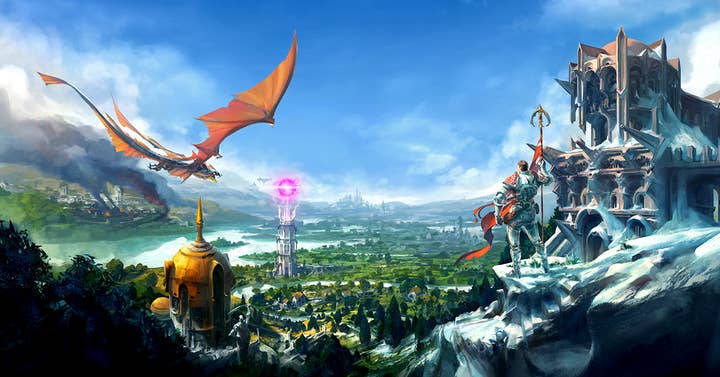 RuneScape developer Jagex has been moved from pillar to post over the past couple of years -- acquired three times since 2016.
Last week, it was revealed that Jagex had been acquired by US private equity firm The Carlyle Group. While the terms of the deal were not disclosed, it is reportedly of higher value than Macarthur Fortune Holding's $530 million acquisition the year before.
Despite the revolving door parade of parents above it, Jagex CEO Phil Mansell tells GamesIndustry.biz the company has been able to push forward and expands in the ways it has always wanted to. The hope has been that the studio ends up with the right long-term owner -- something he believes has been found in The Carlyle Group.
"The most important thing for us was can we get to a long-term investor who really buys into the company and the things we want to be doing," he says. "Despite some of the distractions in recent years, we have been able to continue to build and get the right things done.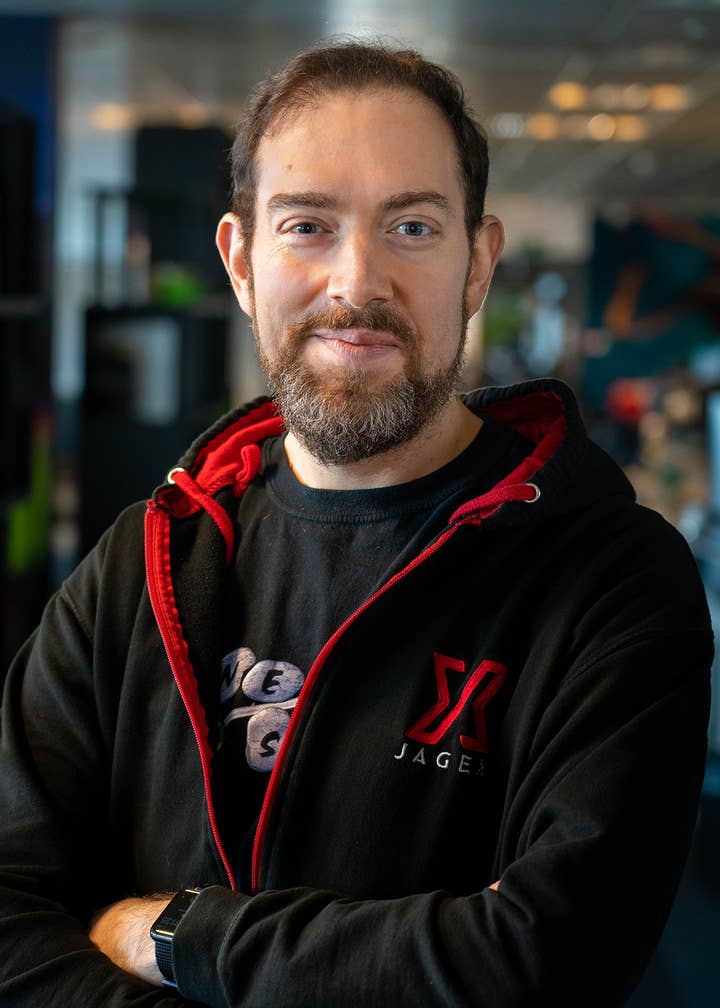 "The good thing about Jagex is not only do we have a good track record, but you can look inside and find loads of really good growth opportunities. We're looking at doing more with RuneScape and Old School -- some of that is new platforms, some of that is more high quality content on both of the games. There are new RuneScape games, as well as third-party publishing. So there's a lot going on, and it was important for us that whoever [acquires us] bought into that and really believes in those growth opportunities we have."
With regard to the impact of each of the aforementioned transitions, Mansell claims that he and his team have been able to insulate both the staff and customers from everything that was happening at the shareholder level.
"The company has grown consistently year-on-year, whether it's our customer base or our financials, for the last four or five years," he says. "We're roughly double the size as a company in terms of revenue and community from four or five years ago.
"It might give me a bit more greyness in my beard, but we've kept [the acquisitions] away from the people that really mattered."
He also points to the Carlyle acquisition as a sign of how much the industry, not just Jagex, has grown, with the emergence of live service and more robust business models creating more recurring revenue and attracting the attention of much larger investors.
"If you go back five years, you didn't really have many private equity companies wanting to get involved in games," says Mansell. "There's a greater appetite for and awareness of the relevance of games within the financial market, which I think is brilliant."
"The difference now is not what we want to do, it's the speed and confidence at which we can do it"
He added: "I don't think this is a short-term thing. There has been a re-examination of different industries and where to invest, and the pandemic has shown not just a surge in player time, but has also made people fundamentally reevaluate where they want to invest and what the more mature and resilient industries are. Games are relevant, respected, and looked at in a more mature way than we've ever had, and I think that's a permanent change. It's a level of recognition we've burst through and it's a really good thing for the long-term of the whole industry."
Just as changes in ownership haven't affected the day-to-day at Jagex, Mansell says they have had no impact on its plans for the future. The "growth-orientated investment" from The Carlyle Group instead enables the RuneScape studio to "be bolder and more ambitious than in the past."
"The difference now is not what we want to do, it's the speed and confidence at which we can do it," he explains.
"With Carlyle, we have a number of different benefits now. We have the confidence and support to really go for it and accelerate some of our investments. We're over £100 million in revenue and well over £50 million in profit. We have a lot of cash resources, so it was never really about our spending power; it was about our confidence and how fast we wanted to chase those opportunities, and we can really lean into them now.
"The other thing we get is more support. Carlyle are not a games specialist -- yet -- but they know a lot about the tech sector and tech companies. They have a portfolio of companies and know how to guide and support them. If there are things we need to do that we haven't done before, like set up an office or do deals in different countries, we've got the expertise at Carlyle or the specialist skills of their portfolio companies. That wisdom and expertise we can draw upon is going to be super, super helpful."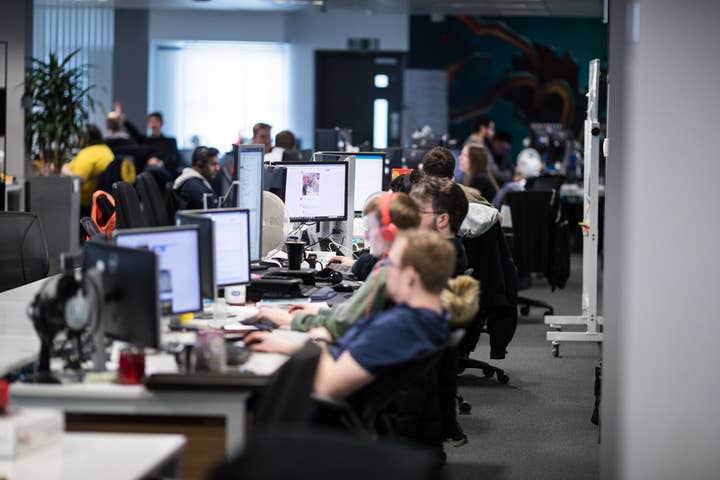 There's more direct support, too, in the form of new board members, some of which are from Carlyle and others are from around the games industry. A key example Mansell offers is Niccolo de Masi, former CEO and current chair of Glu Mobile.
"We've dipped our toes in mobile, we've got mobile versions of our MMOs, but we haven't fulfilled that potential fully," Mansell says. "As we look at the next few years, I would like us to be bringing our games where players are, and not thinking so much about narrow platform differences but how we can be ubiquitous across them."
"Games are relevant, respected, and looked at in a more mature way than we've ever had, and I think that's a permanent change"
The priority in any growth plans is, inevitably, RuneScape and its retro-styled Old School RuneScape -- two games Mansell describes as "the foundation of the company." The 20-year-old MMORPG has been the key to the studio's growth and survival over the years, and the CEO assures "we're not going to take our eye off that ball."
Jagex plans to increase the amount of new content it can bring to the game -- handled by hiring more people, not overburdening the current staff, Mansell adds -- and improving the overall quality of the game. But more importantly the studio is exploring ways to reach new and lapsed audiences.
Mobile is one, as mentioned, but the game also made its debut on Steam last year, with Old School due to debut later this month. And Mansell teases that the long-running MMO is heading to more marketplaces, new countries and territories -- and hints at console ports.
"We have started development for platforms beyond mobile, but we're not quite ready for announcements yet," he says.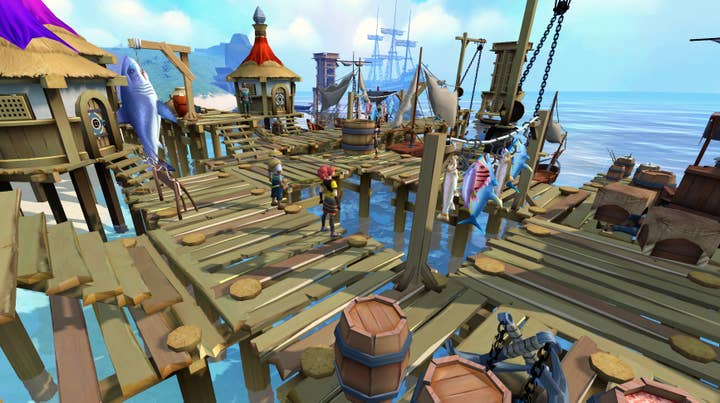 Jagex's full ambitions don't just centre around RuneScape as a game, but as an IP. The CEO points to the game's 20-year history and the various stories and characters that have emerged from its world. It gives the studio the tools to not only find new ways to entertain existing fans, but also entice lapsed players or those who have just never been able to get into the main game.
"We've had nearly 300 million players come through so we know there's a level of fondness for this universe and the adventures players have had within it -- but not everyone plays MMORPGs any more," Mansell says. "There are different ways of realising those adventures and characters, and that's what we're exploring. We're looking forward to getting those towards announcements and launches in the coming years."
"We want RuneScape to be considered among the biggest fantasy RPG gaming franchises in the world. By revenue and players, we're not that far off"
Of course, Jagex has tried this before with the Hearthstone-like collectible card game Chronicle: RuneScape Legends -- a title that lasted two years before it was shut down. Mansell maintains that this was "a lovely little game" but "ran at a time when we honestly didn't have sufficient bandwidth to do that justice."
So what's different now? For one thing, the company has added 200 people to its team, now approaching 500 in total. For another, those employees now include more experienced leaders in key areas like game design, art, and so on, and all spread across multiple internal games teams.
"[RuneScape Legends] was a side project, one that we were pretty happy with at the time," says Mansell. "What we can do today is invest properly and do game ideas real justice in a way that we haven't been able to in the past."
There's also talk of taking RuneScape beyond the realm of video games. Plenty of games companies have expressed ambitions to take their franchises to film, TV, books and more in recent years, but while some of these end up with Netflix adaptations and the like, Jagex is taking inspiration from a little closer to home.
"Our games are huge but still quite cultish hits," Mansell says. "The amount of content creators and YouTubers that love our games, there's still machinima made from the RuneScape games, and some really interesting creative ideas that come from the community. The creativity of our players -- whether it's comics they make, or machinima, or even cakes and tattoos -- that's where I start. I think if you start at the grassroots and find something really authentic and true where someone has found a creative outlet for something about your game, there's probably a seed of something special there.
"I don't come at it from a perspective of turning Jagex into Disney -- that's not the right way around. I think you build up something from grassroots enthusiasm. This is something we're starting to explore more seriously now as part of Carlyle."
Jagex has plans to broaden its portfolio beyond RuneScape, of course. The company is already doing this through its Jagex Partners publishing program, helping other developers bring their own live service games to market. And Mansell is keen to explore the possibilities for new internally-developed IP in the long-term, but for now, as always, the focus is RuneScape.
"As a franchise, it has cult status -- everyone knows it's big, but maybe doesn't realise how big," he concludes. "We want RuneScape to be considered among the biggest fantasy RPG gaming franchises in the world. We want to be up there in the conversation with the top five. By revenue and players, we're not that far off, but we'd like to build out our portfolio of games so it's really clear that we've got a potent universe we continue to build for many more decades to come."