GamesIndustry.biz to host non-violent games panel at EGX
Developers behind Mediatonic's Fall Guys will be on stage discussing alternatives to combat-centric game design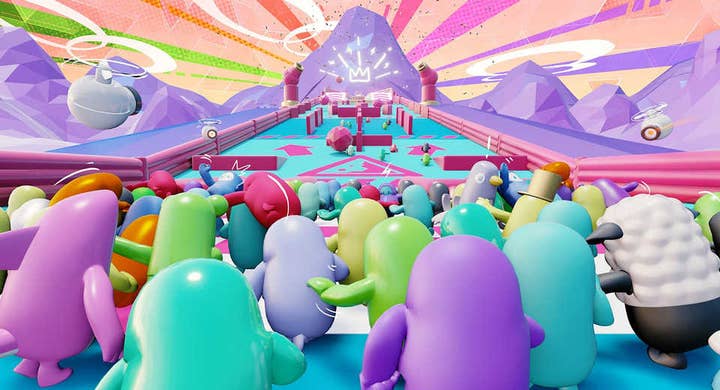 GamesIndustry.biz will be hosting a panel exploring the possibilities for non-violent games during next month's EGX 2019 in London.
Our UK editor James Batchelor will be chairing a panel formed of members from indie studio Mediatonic, all of whom are currently working on Fall Guys -- a last-man-standing knockout competition that eschews the kill-based mechanics of most battle royales.
On the panel will be creative director Jeff Tanton, senior game designer Joe Walsh, and lead artists Amy Pearson and Rob Jackson.
We spoke to Tanton and Walsh earlier this year about Fall Guys, and conducted our first ever study into the presence of non-violent games at E3.
The session will explore the rise of non-violent games, how serving this demands opens up to developers to a much broader audience, and the alternative gameplay loops that can replace combat without being repetitive.
The panel will be held in the EGX Theatre on Saturday, October 19 at 2pm. It will also be streamed via Twitch for those unable to attend, and later uploaded to the EGX YouTube channel.
EGX 2019 will run from Thursday, October 17 to Sunday, October 20 and will be held at London's ExCeL centre for the first time.
You can purchase tickets at the www.egx.net.
GamesIndustry.biz will be there in full force with our regular Career Fair, and this year's UK Investment Summit, where companies including Sega, Frontier, Jagex, Sold Out and more will be looking for new games to sign and invest in.
EGX is run by our parent company Gamer Network (part of ReedPOP) and last year saw over 2,500 industry professionals in attendance.