Game Changers 2021: Part One
We start this year's series with profiles on diversity heads, training and mentoring across Africa, loot box research and diversifying education in France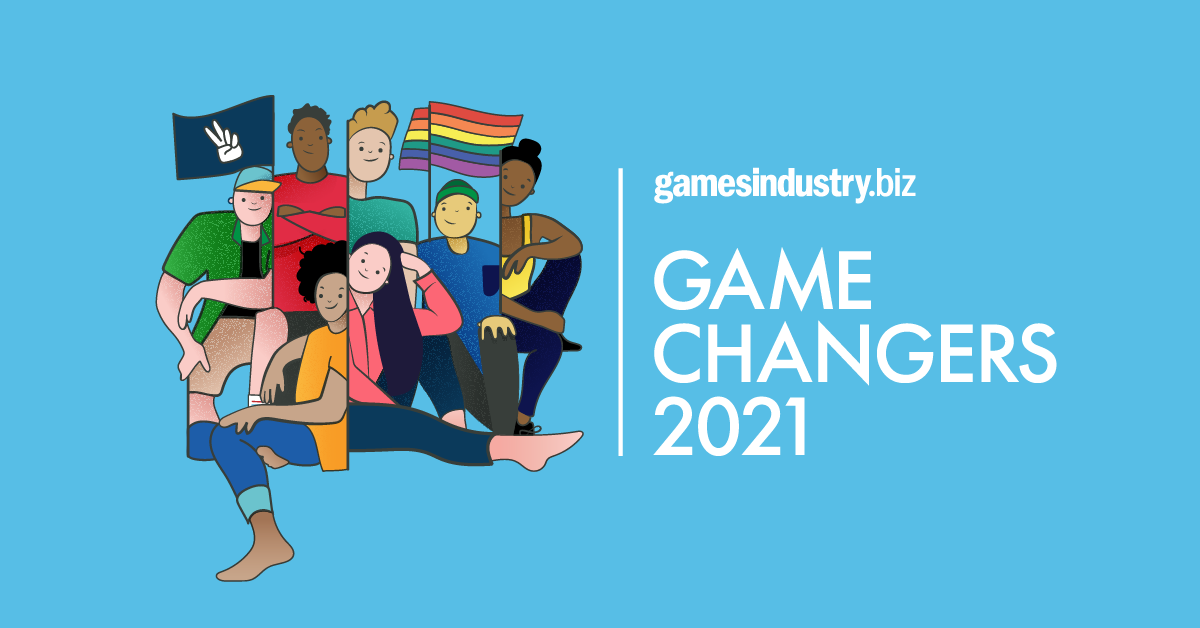 Like 2020 before it, 2021 has been a year that some will remember as a time of stress, frustration, and further revelations of the games industry's shortcomings when it comes to providing a diverse, inclusive and welcoming place to work.
While it is still important to scrutinise the negative aspects of the business behind video games, it's also important to highlight the positives: sharing and celebrating success stories, and honouring groups and individuals that work hard to bring about much-needed change.
And so the GamesIndustry.biz Game Changers returns. As with last year, this initiative profiles individuals and organisations making progress in vital areas like diversity, accessibility, charity, mental health, progressive politics, lifting emerging markets, uniting communities, and more -- people whose stories can show us how this industry can be that better and more inclusive place.
We solicited nominations from our own panel of contributors who helped us with last year's Game Changers, and opened up this year's nominations to the public as well. From that pool of nominees, the GamesIndustry.biz team chose to celebrate this year's Game Changers for reasons each profile will explain.
Below are the first four Game Changers, with more to follow every working day, with a full wrap-up coming later this month.
Rejess Marshall, Iron Galaxy
Killer Instinct studio Iron Galaxy, also known for its porting work on multiple platforms, has been expanding its headcount in preparation for a new original IP, and understood the need to not only recruit but retain a more diverse staff by creating an environment where everyone can be their authentic selves. For this reason, the studio recognised the need for a role to head up its Diversity, Equity, Inclusion & Accessibility Program -- a role that was filled this year by Rejess Marshall.
"I serve as an accountability partner to our teams and engage and motivate everyone at Iron Galaxy to take action towards advancing diversity, equity, and inclusion in our products, for our customers, and in our communities," Marshall says. "I also drive community relations initiatives including partnerships and collaborations with technology and gaming social impact organizations."
Marshall has a solid track record of being involved in wanting to create more equitable workplaces, from her previous job as a claims specialist at Progressive Insurance, where she was also an ambassador for the company's LGBTQ+ employee resource group.
When she decided to seek an MBA in Human Resources and Organizational Management at Georgia State University, she was also a member of the diversity curriculum committee, and alongside her graduation she was also awarded the Michael Jay Jedel Award in Human Resource Management -- an honour given to a postgraduate student who exhibits high standards of academic achievement, strong commitment to the human resources field, and outstanding leadership potential.
Since joining Iron Galaxy in these past few months, Marshall has already been instrumental in defining the studio's DEIA strategy, establishing strong partnerships with both internal and external stakeholders.
"I collaborate with our executive team, our department leads, our DEI Committee and our employee resource groups," she explains. "Externally, I work with other DEI gaming professionals and community organizations."
More importantly, although she has demonstrated her ability to inspire, engage and motivate her colleagues -- which also has a positive impact on the studio's customers and community -- Marshall understands that diversity, equity, inclusion, and accessibility are issues the industry needs to work together on.
"Be open to share your experiences, speak your truth and collaborate," she says. "The work we're doing in gaming isn't going to happen overnight and as a collective we can work together to create equitable working spaces."
You can read more about Marshall's work in this piece exploring the role of a DEI officer, and hear more of her thoughts on improving diversity in the games industry on our podcast.
AfricanGameDev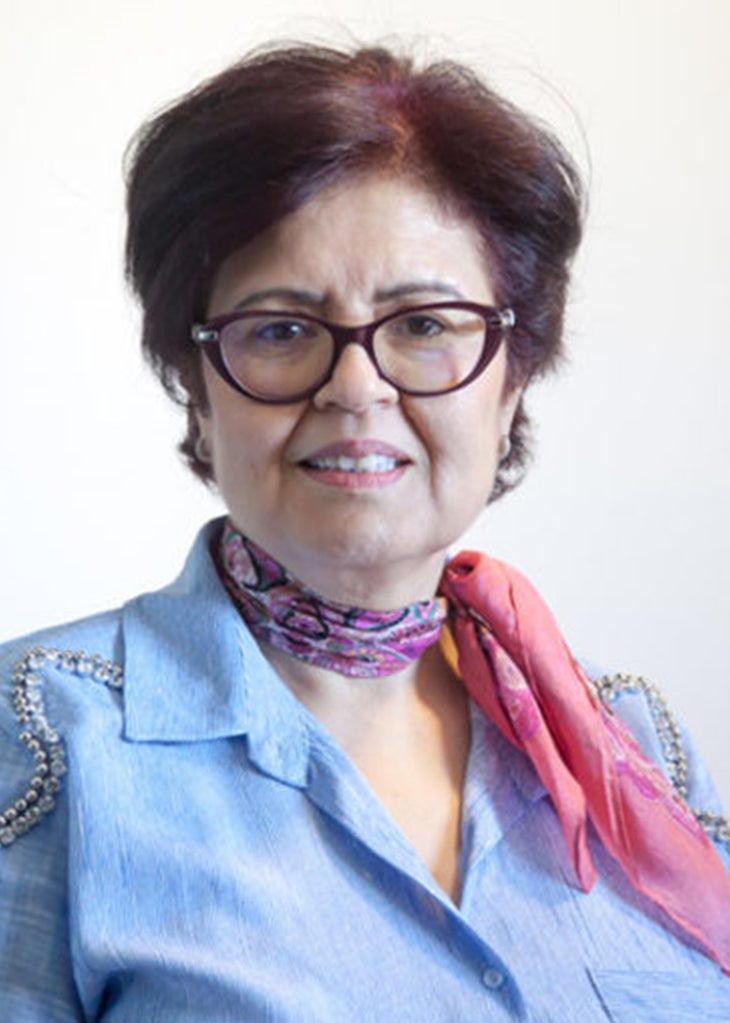 "Let's build the African game dev community!" That's the slogan behind AfricanGameDev, an initiative launched in November 2020 that has since seen 250 young people across the continent be trained to become game developers.
The project was launched by 3D art, animation and video games school Net-Info, based in Tunis.
"The slogan explains the whole mindset around this project," says Samia Chelbi, Net-Info's founder, and one of the masterminds behind the initiative. "This project was been implemented in partnership with companies, schools, universities and organizations from ten countries (Djibouti, Ghana, Kenya, Mali, DR Congo, Rwanda, Togo, Tunisia, Congo-Brazzaville, France) who wish to develop the skills of young people passionate about the creation of video games and thus offer them new job opportunities and creation of start-ups."
This project targets developers between 18 and 30 years old. Following three months of training, the participants formed teams and were mentored to create a game prototype related to the cultural heritage of their countries. Events were organised throughout the project -- which ended in June 2021 -- to showcase the progress being made and highlight the potential of the talents to investors and incubators.
"AfricanGameDev targets all passionate and creative talent interested in the video game industry, with or without a diploma," Chelbi continues. "This project was made possible thanks to the Epic Games MegaGrants program, which allowed us to offer the whole training and coaching program for free to all young participants for seven months, but especially thanks to our African partners who believe in the contribution of the video game industry and want to ensure change in their countries by educating young talents in these new technologies."
Chelbi mentioned the following organisations as key partners: Africa In Colors (Rwanda), Leti Arts (Ghana), LudiqueWorks (Kenya), Manga and Geek Days (RDC), PUITS (Congo Brazzaville), Mawaba Lab (Togo), DigiFab (France), Digiart Living Lab (Tunisia ), Université Virtuelle du Mali (Mali), Centre de Technologie et de l'Innovation pour le Développement (Djibouti).
AfricanGameDev will come back in January 2022 with the same goals: train young Africans in game development, increase their employability and bring them towards entrepreneurship, build a community of developers, and "create and promote the richness of historical content and the cultural diversity of the continent," Chelbi concludes.
Leon Y. Xiao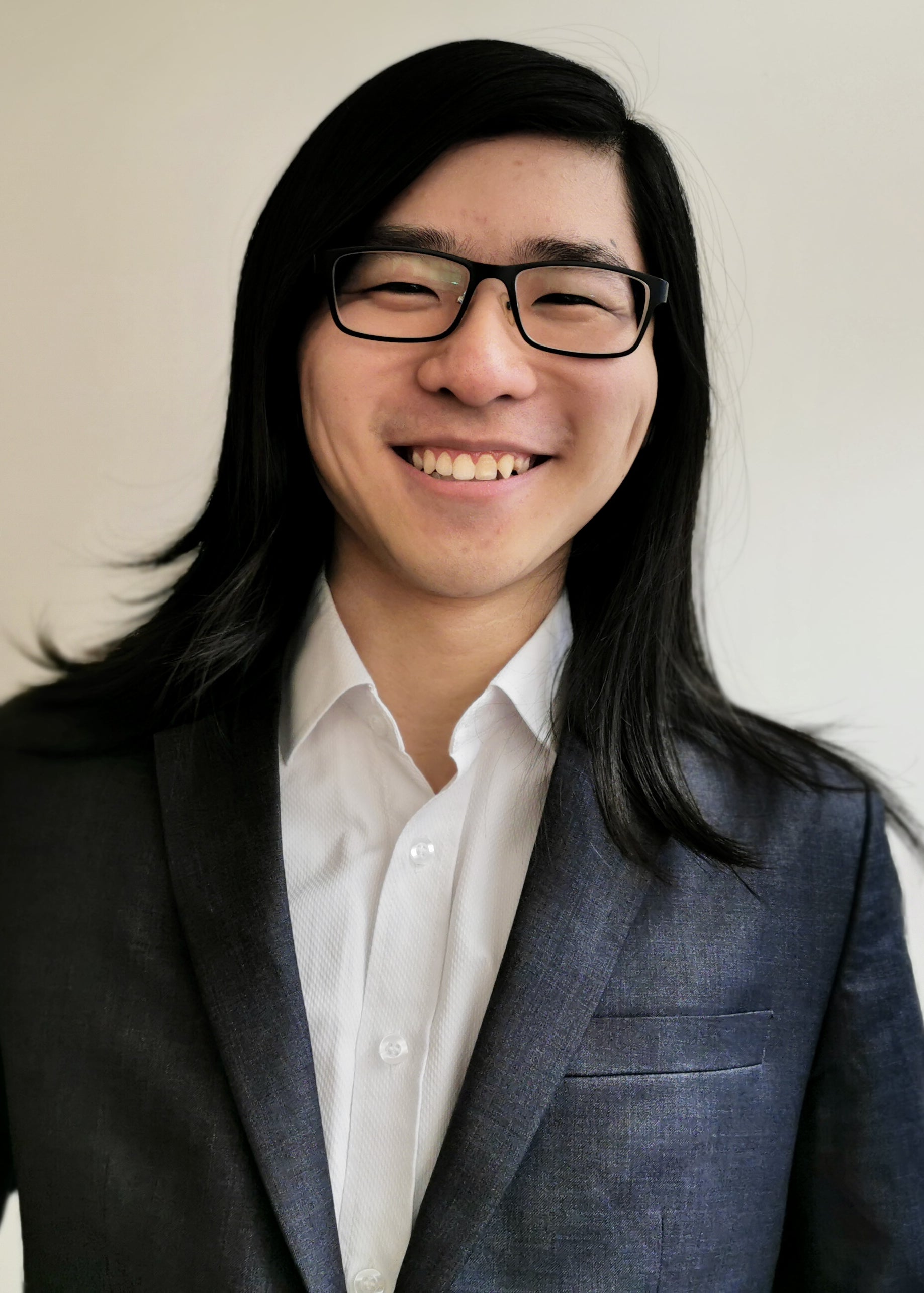 As governments around the world consider possible restrictions on loot boxes, they will first need to understand what loot boxes are, how they work, and how they're handled in the absence of such restrictions.
To understand that, a number of them have turned to the research of academic lawyer Leon Y. Xiao, a PhD Fellow at the IT University of Copenhagen who also teaches at Queen Mary University of London.
Xiao started looking into loot boxes in 2018, shortly after controversy erupted over their use in Star Wars Battlefront 2.
"My main motivation was, and remains, wanting to do my bit to better protect players from potential loot box harms," Xiao says. "I wanted to do this because I had seen friends spend what I had thought was a bit too much on physical trading card booster packs and in online games."
Xiao doesn't believe loot boxes should be banned outright, but would prefer to see companies' commercial interests balanced more carefully with consumer protection concerns. His work speaks to that, such as a paper published this year that looked into China's law mandating loot box odds disclosures.
He found a wide range of approaches to compliance among the top 100 highest-grossing games. A handful of these successful games appeared to not disclose odds for their loot box mechanics at all, while others effectively hid them on external websites or in places most wouldn't think to look. One game required users to go to settings, contact customer support, and then ask the chat bot about "probabilities" in English to receive odds, as using the Chinese characters for probabilities wouldn't work.
In addition to identifying problems with current approaches to loot boxes, Xiao suggests ways companies can address concerns around predatory loot boxes, like allowing players to purchase their desired rewards directly if they don't want to engage with a randomized mechanic.
"My main motivation was, and remains, wanting to do my bit to better protect players from potential loot box harms"Leon Y. Xiao
Xiao credits his co-authors -- Laura L. Henderson and Dr Philip Newall in particular -- with helping his research, saying, "many of my projects simply could not have been done alone and would not have been possible without their help and advice."
He is also grateful to people who have given him a platform to discuss loot box regulation, as well as other researchers in the field who have opened his eyes to new perspectives and answered questions he hadn't considered.
As for the best way the industry can support him, Xiao says transparency and data sharing is necessary to help understand not only how to protect players from harm, but exactly what sort of player is most at risk.
"Previous research on loot boxes has used players' self-reported data (which are prone to, for example, misremembering and misreporting), but we could instead use actual player gameplay and spending data," Xiao says. "I believe there are companies that want to provide their players with transparency and consumer protection, treat their player communities fairly, and do business ethically. I would love to hear from such companies and discuss how we might be able to work together."
He also would like companies to run their own experiments of a sort, implementing harm reduction measures that he and other researchers have suggested and then looking at the data to see whether they're actually effective in the real world.
La Bourse Jeux Vidéo
La Bourse Jeux Vidéo was created in 2020 by non-profit Loisirs Numériques with the aim to support working class students who couldn't afford the cost of studying video games. But the initial idea emerged in more than one place.
"Mickaël [Newton, Loisirs Numériques' founder] and I had nearly the same idea at the same time: everyone in the industry in France was observing a lack of diversity in the young generation of game developers," explains Jehanne Rousseau, CEO of Greedfall developer Spiders. "We were thinking that this lack of diversity was mainly related to the fact that most of the game dev courses are offered by private schools that are very expensive. It was at least the reason for a lack of socioeconomic diversity in the industry.
"The two of us met in a café after a discussion on Facebook about this subject led us to realise that we were sharing similar views. I asked Mickaël if the non-profit association he had created years ago, Loisirs Numériques -- which was already doing some charity events -- could become the framework for a scholarship initiative, and of course he agreed."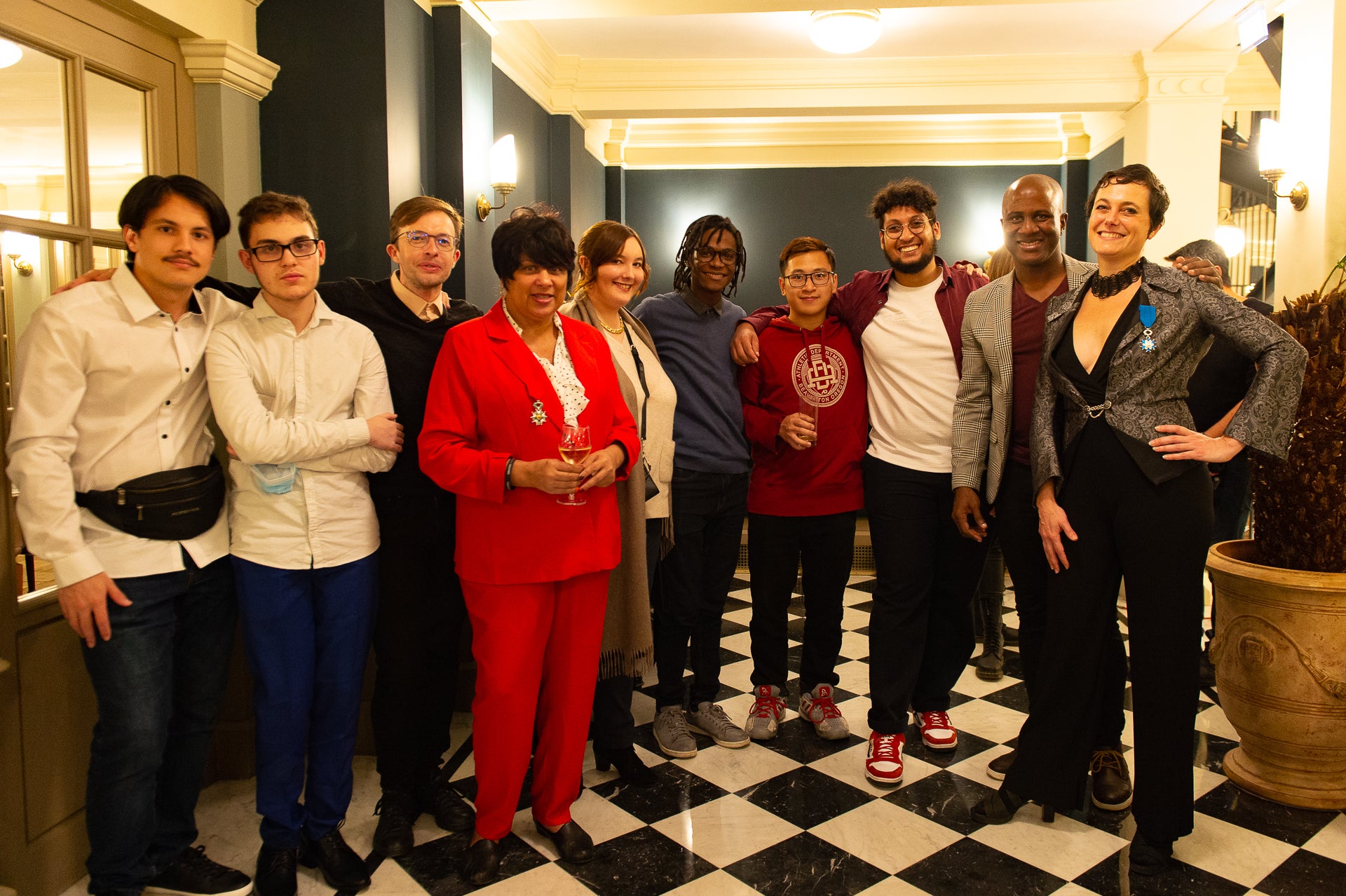 From there, the pair enrolled industry friends Cédric Bache and Laurent Checola (both co-founders of Paris-based studio La Belle Games) and the newly formed group unveiled the initiative at the annual ceremony of the Pégase Awards.
La Bourse JV is a grant that includes tuition fees, essential tech material, accommodation costs, and even covers the costs of some events for the selected students to be able to participate in game jams, masterclasses and more. They also get mentoring from games industry professionals.
"The idea is really to accompany the students from the beginning of their studies to their first job," Rousseau continues. "It's been quite an adventure, as the pandemic didn't help, but we really hope this initiative will continue to support more and more students each year and that the idea will spread to other countries to bring more diversity to this industry. We also hope that it will provoke some thoughts about game courses in general, to make them more inclusive."
The initiative is entering its second year and currently backing 11 students with the support of developers and publishers across the French industry as well as trade associations SNJV and SELL, regional clusters such as Game Only, and of course volunteers at Loisirs Numériques.
"If we want to be able to support even more students in the coming years we will need more money, more volunteers and more mentors," Rousseau concludes. "Fortunately we were recently able to create an endowment fund for La Bourse JV, so our patrons now have an important tax cut when they are donating. We hope it will be a good incentive.
"Of course we also need to spread the word to as many people as we can; the more schools, studios and publishers are aware of our initiative, the more it will help. But we also hope that politicians will realise the necessity to fund more public education for video game jobs, and that young people dreaming about a career in video games -- but thinking it's not for them because of financial reasons -- will know we can support them."
Check back tomorrow for more profiles of our 2021 Game Changers. The profiles will all be compiled on this page until our wrap up article later this month
Freelancer Alan Wen also contributed to this article