Iron Galaxy names Rejess Marshall DEI program lead
Killer Instinct studio taps Progressive Insurance LGBTQ+ employee group ambassador to lead its diversity, equity, and inclusion efforts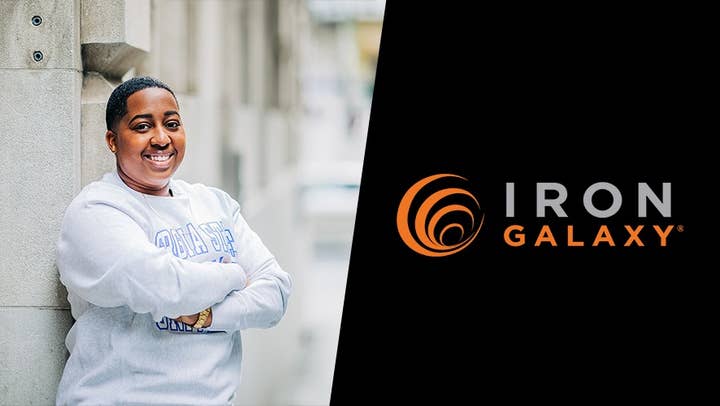 Iron Galaxy Studios has appointed Rejess Marshall to the newly created role of its diversity, equity, and inclusion program lead.
Marshall joins the developer from Progressive Insurance, where she was a claims specialist and ambassador for the company's LGBTQ+ employee resource group. She was also a member of the diversity curriculum committee at Georgia State University, where she earned her MBA in human resources and organizational management.
"Our leadership team is incredibly focused on hiring diverse staff and creating an environment at Iron Galaxy where everyone can be their authentic selves so that we attract the best talent in the business," Iron Galaxy co-CEO Chelsea Blasko said.
"We have expanded rapidly to more than 200 members over the past year in preparation for the development of our new IP, and quickly recognized the need for a stand-alone role to ensure we give this important function the attention it deserves. We couldn't be more thrilled to have someone with Rejess' pedigree spearheading our efforts."
Marshall praised Iron Galaxy's previous efforts, including diversity scholarships, donations to impactful causes and its DEI policy, but also laid out areas where she would like to make improvements.
"As a black, queer woman, I understand how intersecting identities can create workplace barriers, preventing upward mobility," Marshall said. "By addressing pay inequity, retention of diverse employees, and employee support and exploring potential partnerships and collaborations with technology and gaming social impact organizations, I look forward to continuing to build an environment where everyone truly feels valued."
Speaking with GamesIndustry.biz earlier this year, Iron Galaxy head of product development Dan Coleman discussed the company's prior DEI efforts and the need to bring in someone to handle the subject in a full-time role.