E3 Roundtable: E3 2018 showed an industry on the brink of change
Games-as-a-service drained life out of the show floor, while the major publishers all gestured toward streaming and the next generation
This is traditionally the point at which the debate over who "won" E3 begins; a tired and reductive tradition that can only survive by ignoring subtlety, context, and the myriad ways the industry has changed since E3 truly was the most important week in the calendar year.
More than ever before, though, the industry's biggest publishers are moving towards a future where an event based around showing a glut of trailers to the press on a few days each year doesn't make much sense. This year, that was evident on the show floor, and it was evident in forward-facing comments made by the CEOs of those publishers. Streaming, subscriptions, games as a service - it was all there, for those willing to look beyond the gameplay footage.
Read on for the entirely subjective analysis of the GamesIndustry.biz team.
Brendan Sinclair
I know some people were disappointed by Nintendo's E3 showing, but if nothing else it absolutely showed Sony what a "deep dive" into a game actually looks like. However, while I appreciated Nintendo's thorough examination of Smash Bros., the rest of the line-up didn't do much to impress. There was no look a the upcoming "proper" Pokémon game, and the new Yoshi game was completely absent, putting its 2018 release window in question. The surprise launches of Fortnite and Hollow Knight were both handled well, and Super Mario Party looks like the most interesting Mario Party game yet, even if that sounds like damning with faint praise.
"Some people were disappointed by Nintendo's E3 showing, but it absolutely showed Sony what a 'deep dive' into a game actually looks like"
Today also marked the opening of the E3 show floor, and this part was disappointing for me on a personal level. The absence of Electronic Arts and Microsoft was noticeable, and as much as I appreciate the serene calm of 2K's meetings-only private booth, the complete lack of games on display was an interesting choice.
Many of the remaining publishers devoted prime space to games-as-a-service titles that have been featured at E3 for years and years. Combine that with a relatively sparse showing for indies at the platform holders' booths (Microsoft had the best indie representation and its E3-adjacent Xbox showcase) and perhaps the worst crowd situations I've ever seen in 15 years of covering E3, and I'll remember E3 2018 for its surprising (in a good way) Microsoft and Ubisoft conferences, its surprising (in a bad way) Sony conference, and a dud of a show floor experience.
At least the Fortnite booth was cool.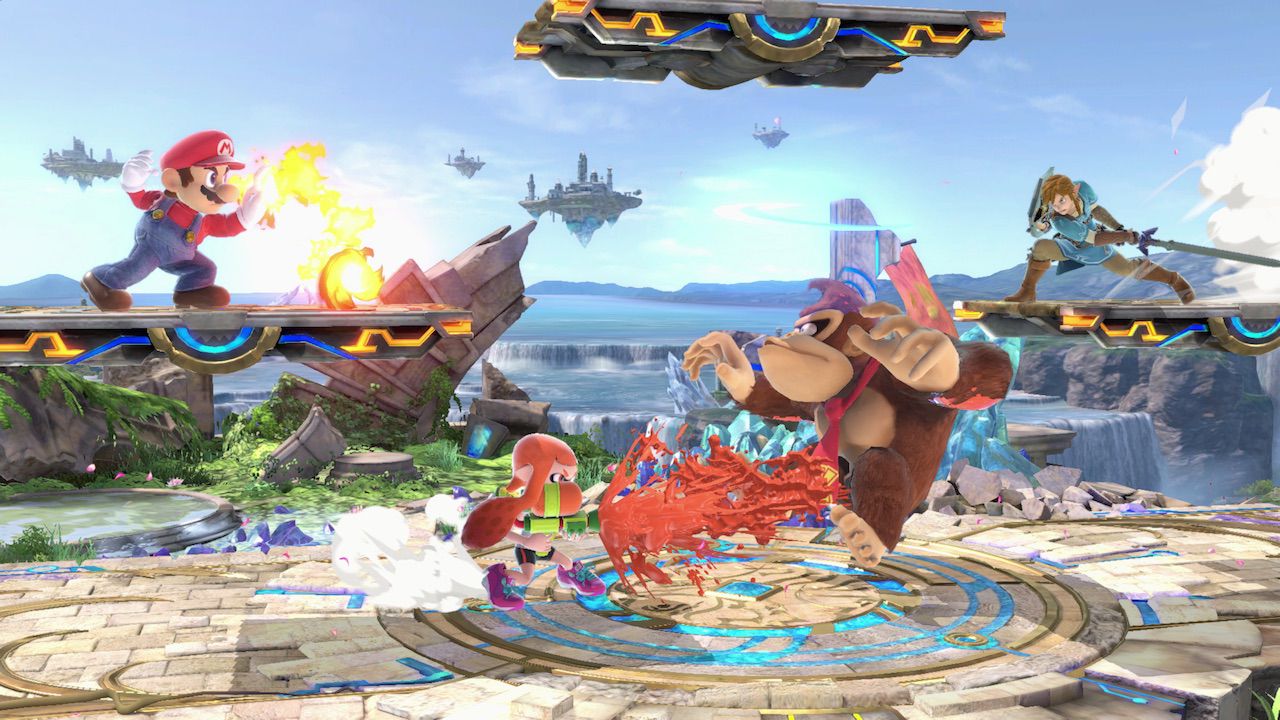 James Batchelor
Games-as-a-service. It started out as a harmless buzzword that primarily applied to mobile games, often as a justification for a free-to-play business model. But the more you look at console and traditional PC titles, those that people expect to buy once and engage with as long as they want until the inevitable sequel, the more you realise how wide the games-as-a-service model has spread.
It's no surprise, of course. Companies like EA and Take-Two have been quite open about how much they enjoy "recurring consumer spending", but every now and then another title will surprise you that it, too, has entered the fray of monetising and engaging players over an indefinite period of time.
"Stroll around the show floor and you'll see a number of booths dedicated to games that have already been available for months, even years"
This week, the initial seed of this observation was sown by Forza Horizon 4, which - while still enjoyable as a solo player - has been redesigned to cater for always-online multiplayer, which means that every driver you see is a real person. Similarly, Fallout 76 has shifted the franchise from an epic single-player affair to an online multiplayer nuke-fest, indicating Bethesda's determination to monetise well beyond launch as much as its natural desire to evolve the series.
Take a stroll around the show floor and you'll see that a fair number of the booths are dedicated to games that have already been available for months, even years: most notably Fortnite, but also PlayerUnknown's Battlegrounds, For Honor, Rainbow Six: Siege, and so on. But the biggest signifier was a conversation with Ubisoft's Alain Corre, which revealed that even Assassin's Creed Odyssey has been designed with a games-as-a-service model in mind. Regular content updates are being built to keep players engaged for months, not weeks.
We'll share more from Corre's interview later today, but suffice to say the publisher is determined to retain and potentially monetise Odyssey's audience far beyond launch, which sets a worrying precedent. I'm not saying the games-as-a-service model is inherently bad, of course, but the constant push from publishers to squeeze money out of players even after spending $60 rarely paints the industry in a flattering light - all the more so given the recent conversations about regulating loot boxes.
I'll be more than happy to be proven wrong, but E3 once again shows an industry that's as much driven by capital as creativity.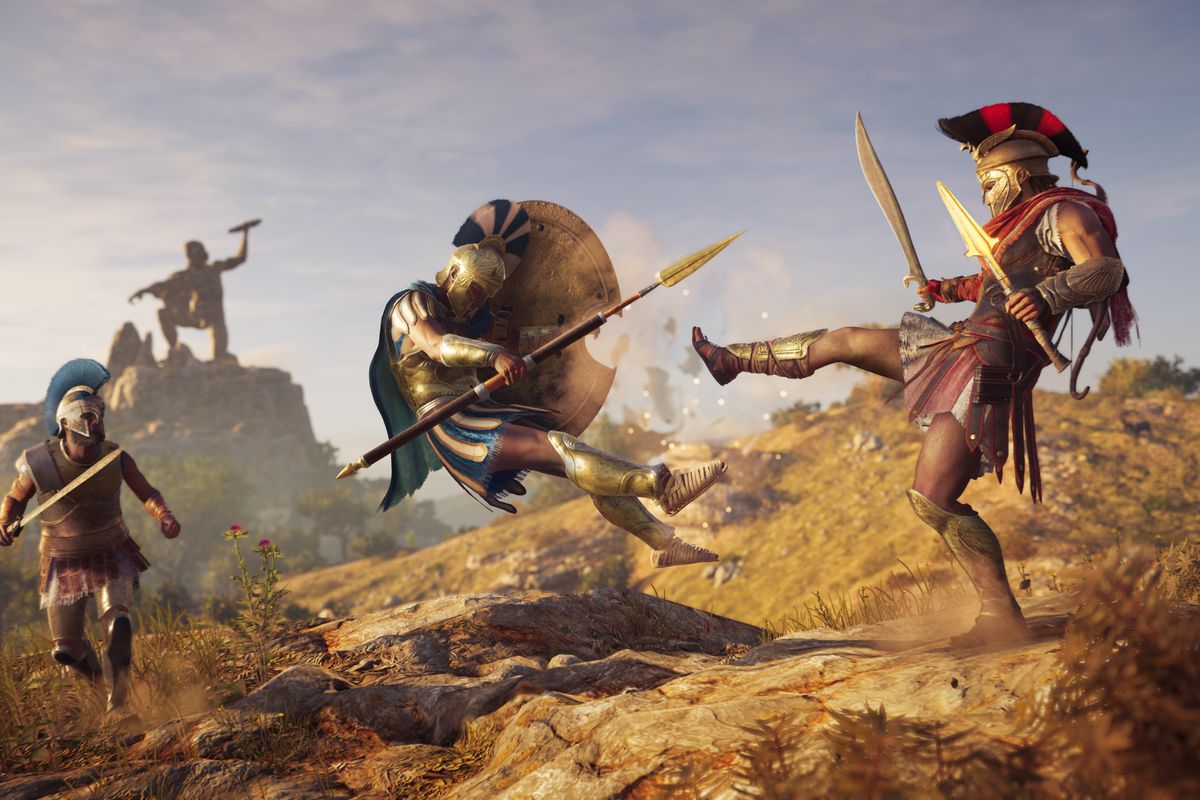 Matthew Handrahan
Nobody will look back on E3 2018 as a vintage year for the event, but it left me with plenty of reasons to be excited for the future.
As Brendan and James pointed out, we are now in an era of the never-ending game; where an online title launching on a single new platform can count as one of the highlights of a Nintendo Direct, where new 'seasons' of content for a years-old product can take pride of place on the industry's most visible stage, where even a relatively niche title like For Honor remains in the spotlight 18 months after launch. Allied with the difficulty of keeping almost anything truly secret and you have a context in which very little can truly count as a "surprise".
"Microsoft's acquisition of four studios was perhaps the one true 'reveal' of the entire show"
But the surprises were there, just not in ways that will pay off in 2018. Microsoft's acquisition of four studios was perhaps the one true "reveal" of the entire show, but we'll have to wait until E3 2019 at the very least to understand their impact. Similarly, Bethesda has received a lot of praise for announcing Starfield and The Elder Scrolls VI at its briefing, but all that really amounts to is an assurance that next year's E3 - and in the case of The Elder Scrolls VI, most likely the E3 after that - will be one to remember.
And yet the most exciting news to come out of E3 wasn't found in trailers or gameplay demos or on any release schedule. It was in the subtle evolutions of the way the industry approaches the market: the improvements to subscription services, the hints toward the imminent arrival of AAA game streaming, the fleeting references to a new generation of hardware in the not too distant future.
I enjoyed E3 2018 well enough. But I really can't wait for E3 2020.
Christopher Dring
Six things I've learned from E3 2018:
1. Microsoft nearly has all the tools in place to launch a proper non-console Xbox service. Five new studios gives it the talent to develop a strong line-up of exclusive content. Improving Xbox Game Pass with better tech and more games makes an already appealing service even more attractive. And now Microsoft is developing a streaming service for console games. Combine those three things together (exclusives, subscription and streaming) and Xbox can finally launch a (groan) 'Netflix of gaming'. Soon enough, gamers won't need an Xbox to play Xbox games.
"Last year a steady stream of blockbusters masked a lack of content depth on Switch. This year, there was no hiding place"
2. One year on, Nintendo Switch still lacks support. Last year a steady stream of blockbusters masked a lack of content depth on Switch. This year, there's no hiding place. The next (really) big Switch game is Pokémon in November, leaving fans with Mario Tennis and a few Wii U ports to tide them over. Nintendo's favourite third parties - Square, Sega, Capcom, Bethesda, Ubisoft - had a few Switch games to show at E3, but not a lot. Fortnite is a big deal, but its potential impact on Switch sales is unclear - especially as it's been available on every other platform for quite some time.
E3 isn't the be-all and end-all for Nintendo - this was their fourth "announcement" event this year, after all - but E3 2018 did little to allay fears that Switch momentum is beginning to wane.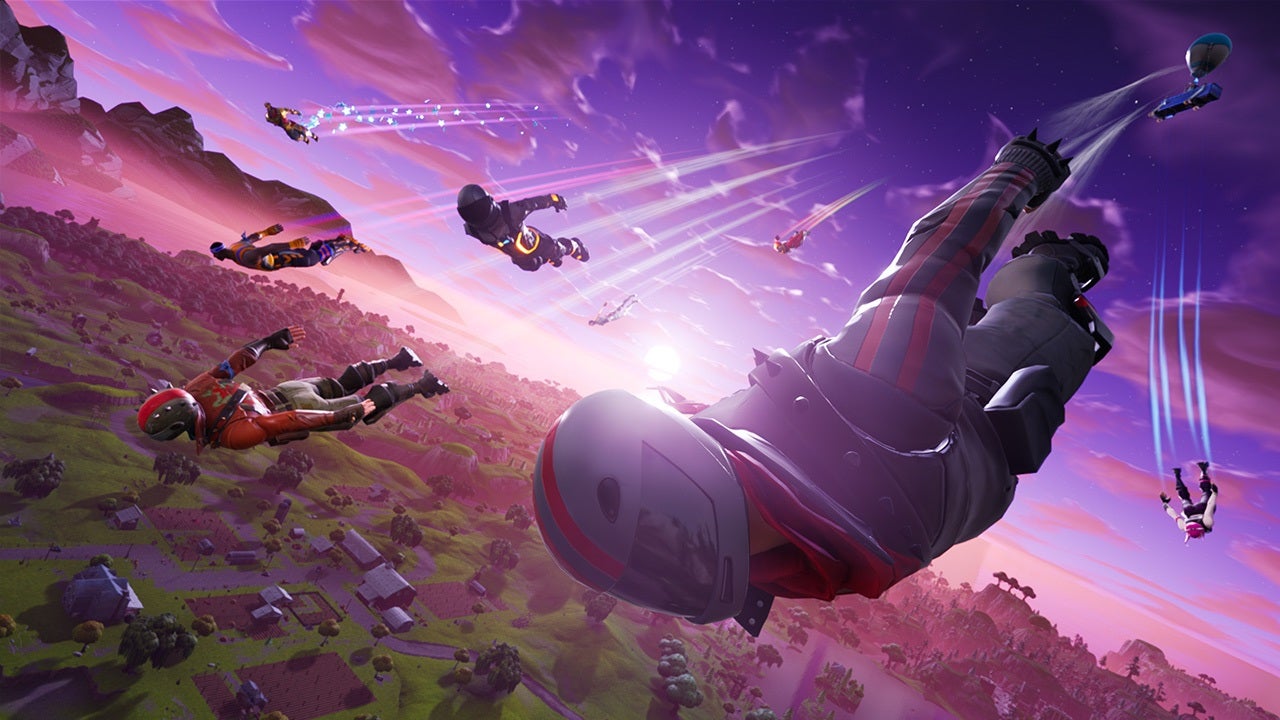 3. New consoles are coming. Outside of Phil Spencer revealing new Xbox machines (notice the plural) are in the works, we didn't officially hear the words "PS5" or "Xbox Two". But there is a reason Sony's press event was deemed lacking by a few analysts... there simply aren't that many new PS4 games to show off, and even some that were included may well be crossing the generation divide.
Many games at E3 lacked platform attribution, and I suspect Halo Infinity, Elder Scrolls VI, Starfield and Beyond Good & Evil are all destined for currently unannounced hardware. New PlayStation and Xbox devices may be more an evolution than a full step change, and these titles may well work across numerous devices, but we definitely saw more than a hint of what the next generation is going to offer.
4. EA is looking almost like a competitor to Xbox and PlayStation. Origin Access Premier is effectively a rival to Xbox Game Pass, and EA announced that it, too, is working on a game streaming service. In the future console war, where the battle is fought over subscribers rather than console owners, EA may well find itself at odds with its current console partners.
5. New IPs are still a big deal. There was a time when, as console cycles dragged on, publishers became risk averse and focused on sequels. We're now into the fifth year of PS4 and Xbox One, and EA's big focus was on Anthem, Xbox ended its show on Cyberpunk 2077, and Sony's press event was full of new concepts. Ubisoft, too, spent a considerable amount of time on Skull & Bones and Starlink. There were loads of new games at E3 2018.
6. The GamesIndustry.biz Magazine E3 edition is really awesome. And it's free. You should give it a read.