E3 Roundtable: PlayStation disappoints on a day short on surprises
Known quantities were front and centre at Sony and Ubisoft's briefings, but Beyond Good & Evil 2 and Ghost of Tsushima still managed to delight
Monday at E3 underlined the gulf between public expectations and what major publishers can reasonably deliver.
On Sunday, Microsoft and Bethesda used big acquisitions and even bigger brands to grab public attention. It worked, even if those announcements are likely at least 18 months away from bearing any fruit. Yesterday, Ubisoft and Sony focused their briefings on products that will be available within the next year, and it left many feeling short-changed. This is the difference between winning and losing E3, and perhaps the difference between leading the industry and winning its most visible popularity contest.
Read on for the entirely subjective analysis of the GamesIndustry.biz team, and come back tomorrow for a round-up of E3 day three.
James Batchelor
Today was a stark reminder that expectations for E3 can get a little out of hand.
I write this less than an hour after Sony's confusing and unsatisfying press conference reached its abrupt and unclear conclusion. To be fair to the platform holder, it delivered exactly what it said: a closer look at four key titles plus a smattering of others. And there were a few surprises - Nioh 2, Remedy's new IP Control, the first look at Capcom's Resident Evil 2 remake.
"Spider-Man and Ghost of Tsushima were definitely the highlights from Sony's mess of a briefing"
Even so, it's hard not think about the glaring omissions. Sony still hasn't shown us Media Molecule's Dreams, despite several animated skits that appeared to be taken from the game. Square Enix didn't unveil its Avengers project on its livestream earlier in the day, and it offered no update on the Final Fantasy VII Remake fans are so excited about. Rumoured reveals of Splinter Cell and Watch Dogs 3 didn't surface at Ubisoft's showcase - although, granted, not every rumour pans out.
I find myself oddly underwhelmed. We saw some promising games today: Spider-Man and Ghost of Tsushima were definitely the highlights from Sony's mess of a briefing, the latter not even being on my radar until that stunning demo. Assassin's Creed Odyssey looks good enough to tear me away from my unfinished Origins playthrough, and Beyond Good & Evil 2 looks like it'll be worth the wait (if it ever comes out). But compared to yesterday - particularly Bethesda's far-reaching line-up - today's offerings felt very safe, not spectacular.
In part, this is down to the fact that some companies are still playing catch-up with their own previous announcements. Even so, the expectation for E3 is for surprises, whether that's previously unknown games or an unexpectedly strong showing from a known quantity. Today, we got little of either.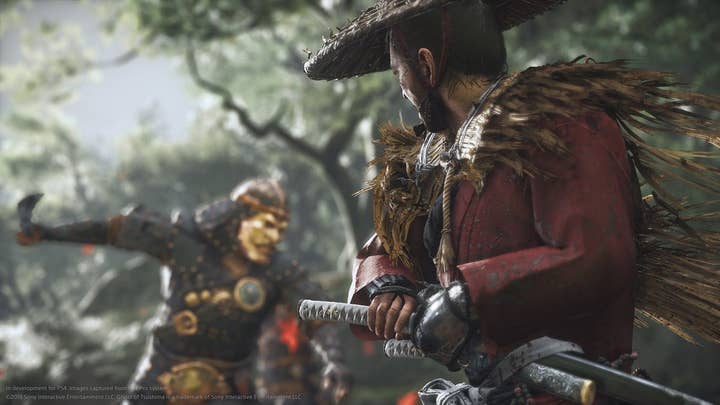 Brendan Sinclair
E3 is for surprises, as James said, and today was surprising if nothing else. Ubisoft wowed with Beyond Good & Evil 2, Assassin's Creed: Odyssey, and the Star Fox appearance in its toys-to-life debut Starlink. Square Enix showed off a new PlatinumGames title in Babylon's Fall. As for Sony, it set expectations for the show a month ago, and shockingly still fell short of its own lowered bar.
Yes, we saw the four games it said it would show, but there wasn't anything spectacularly new - not even narrowed release windows for any of the games. When Sony promised "deep dives," I imagined the sort of excruciating minutiae-laden walkthroughs we've grown accustomed to from Nintendo or Ubisoft conferences, not four glorified trailers with some gameplay demo segments that did their best to fudge the lines between actual gameplay and scripted cutscene. (And I mean that not as a compliment but in the E3 smoke-and-mirrors way). Honestly, while Spider-Man looked fun, this showing felt like a guided tour from generic thug arena fight to quicktime chase scene to thug arena and back, which is not what I hoped for from the game.
As for Sony's third-party showing, it was slightly better. Nioh 2 and Remedy's Control are interesting. The Resident Evil 2 remake (and its release date) were nice surprises. But are you telling me Sony didn't want Red Dead Redemption 2 at the show? Or Microsoft conference highlights like Cyberpunk 2077, Sekiro: Shadows Die Twice, or Devil May Cry 5?
Given its lead position in the hardware race at present, Sony didn't need to hit a home run at this year's E3. But I expected it to at least go down swinging.
Haydn Taylor
Although the PlayStation press conference was far from what I predicted of the industry's leading console platform, I can't say that I'm disappointed.
While many of the games I expected to see on Sony's stage (Seiko: Shadows Die Twice and Red Dead Redemption 2) either appeared elsewhere or failed to materialise, the decision to take a deeper dive on four main releases was sound, even if it failed to generate the explosive excitement we've seen in previous years. More than anything, I'm pleased to see Sucker Punch has pulled something worthwhile out the bag with Ghost of Tsushima, following the lacklustre denouement of the InFamous franchise.
"Games are more beautiful and detailed than ever before, but instantly recognisable faces just enhance the uncanny valley problem"
However, the growing trend toward big-name actors starring in video games is one that I'm not entirely on-board with yet, and Norman Reedus' haunted hiking holiday (Death Stranding) did little to further endear me. While games are more beautiful and detailed than ever before, instantly recognisable faces -- especially those we can compare to a real person -- just enhance the uncanny valley problem.
Square Enix felt like it had the least to show, offering a few expected details and the odd curious tidbit but ultimately failing to deliver anything on the Final Fantasy VII remake. And Ubisoft didn't fare much better, resting quite heavily on Assassin's Creed Odyssey, a game that already feels premature so soon after Origins.
Beyond Good & Evil 2, while looking beautiful in a pre-rendered cutscene, appears tonally very different from the its predecessor, so it's hard to know how fans will ultimately receive it. Most interestingly though -- despite taking 15 years to materialise -- it does appear to be actually happening, which is an achievement in and of itself.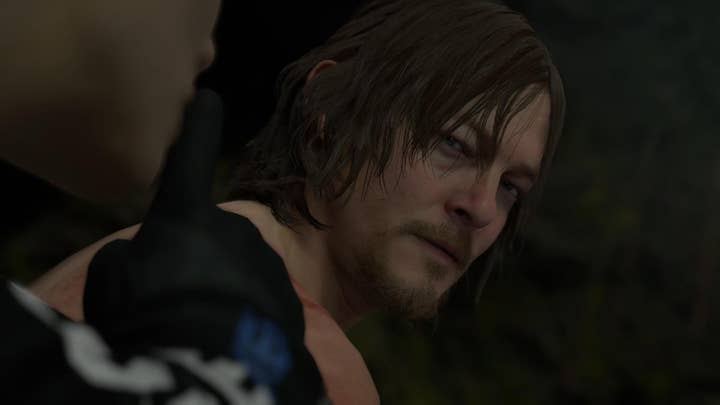 Christopher Dring
There are two ways to play E3. You can go for the headlines, to get the audience whooping with surprise and awe, or you can be honest and say: "These are the games we have coming up soon. Why not give them a try?"
They're both legitimate strategies, and the best press conferences strike a balance between the two, but how we feel about both styles can change with time. I remember sitting in that auditorium when Sony announced Shenmue 3 and the Final Fantasy VII Remake. Oh the noise, the tears... it was pure, unadulterated E3. Two months later, those games were pushed to the back of our minds. They weren't (and still aren't) coming out soon.
"What may seem like a disappointing showing from PlayStation right now may not feel that way come August"
I also remember 2016, sitting in a room full of journalists discussing the 'arrogance' of Nintendo for showing just one game: The Legend of Zelda: Breath of Wild. Nintendo apparently 'lost' E3 that year, but the truth was that Switch wasn't ready to show yet, and Zelda was all Nintendo had. What's more, it was almost finished and really bloody good. Nine months later, it effectively launched an entire console.
The point is that what may seem like a disappointing showing from PlayStation right now may not feel that way come August. Personally, I was a little disappointed. I got the Resident Evil 2 announcement I wanted, but I was hoping to see the MediEvil remake that was meant to be out this year, and perhaps a new Ratchet & Clank. Yet I'm still going to play the contrarian and suggest Sony's E3 showcase wasn't the let down it appeared to be.
On Sunday, Xbox showed a string of big name sequels that aren't coming out anytime soon. Halo Infinite - could that be next-gen? Gears of War - end of 2019 probably? How long will it be before we see anything new from the studios it acquired? E3 2018 may have changed the narrative for Xbox, but practically it will not have done anything in the medium term. The next 12 months of Xbox One is still primarily Crackdown 3 and Forza Horizon 4. By contrast, Sony focused on games that are shaping up pretty nicely, one of which is out within the next three months.
It's also worth noting that yesterday was the best day yet for new games - proper new games. Ubisoft spent a decent amount of time on Transference, Skull & Bones and Starlink, Square Enix's single new announcement was The Quiet Man, and Sony's press conference focused down on Death Stranding, Ghost of Tsushima, Control, Trover Saves the Universe and Déraciné.
Yes, sequels and remakes are what fans want to see, but yesterday showed me that the console games industry - a sector that's constantly accused of being risk averse - is investing heavily on new things. That's exciting, even if it doesn't feel like it at the moment.