Disney's resurgence into video games is only just beginning
Walt Disney Games' Sean Shoptaw and Disney & Pixar Games' Luigi Priore on opening their vault of world-famous IP to studios of all sizes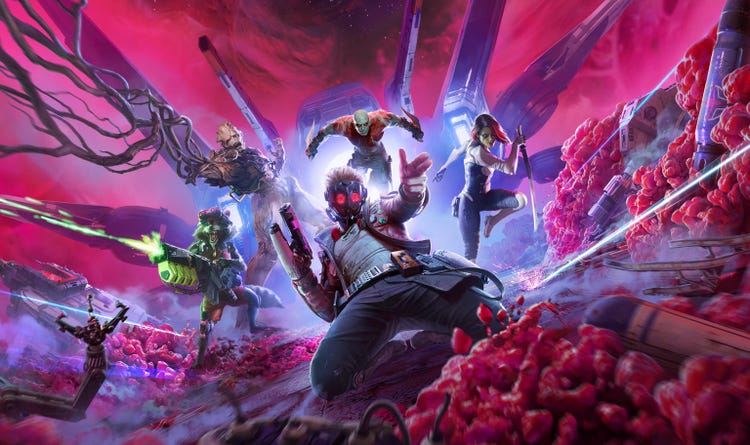 It's been many years since Disney had an official presence at E3, but in 2021 the Hollywood giant was secretly the star of the show.
Ubisoft's 'one more thing' was the unveiling of Avatar: Frontiers of Pandora, Massive Entertainment's long-awaited adaptation of the famed James Cameron franchise. The biggest surprise from the Xbox showcase was the Pirates of the Caribbean collaboration with Sea of Thieves, with Captain Jack Sparrow due to debut in the game next week. Roughly half of Square Enix Presents was dedicated to the Guardians of the Galaxy game, one of the most talked about reveals of the week (and it even appeared in the Nintendo Direct). And while all this was happening, Respawn quietly brought Star Wars Jedi: Fallen Order to the PlayStation 5 and Xbox Series X|S.
It's a line-up that now makes clear the change in strategy seen in 2016, when the company seemingly pulled out of the games industry altogether. Following struggling sales, the toys-to-life series Disney Infinity was scrapped, its developer Avalanche Software was shut down, and various unannounced indie projects were cancelled.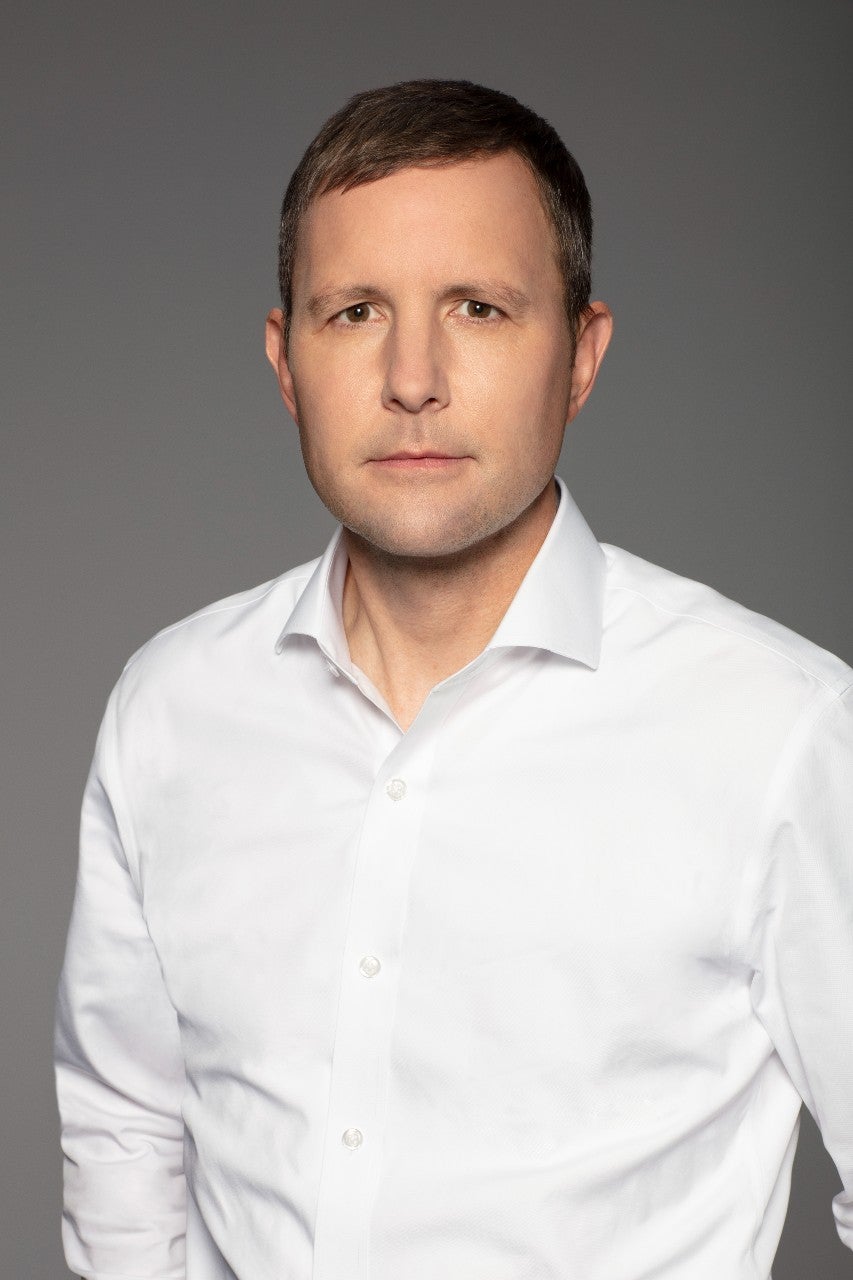 Disney instead focused on mobile titles or licensing out its IP -- mostly Star Wars and Marvel -- to other developers. And while this week's announcements show that this has spread to traditional platforms, for several years it seemed as though one of the biggest names in entertainment was keeping video games at arm's length -- but Walt Disney Games' senior vice president Sean Shoptaw reveals that certainly wasn't the attitude internally.
"It wasn't 'getting out of games' or 'downsizing' from an ambition perspective around video games," he tells GamesIndustry.biz. "It was really about rethinking and a new strategy about how to play in this medium. Certainly, we made a good amount of headlines on the negative side in shutting down and selling studios and those sort of things that were never fun, but it really was about a new ambition to go into this space in a more robust way.
"If we could partner with the best people in the world, the best developers, the best publishers, to go create experiences across the world and across platforms and raise the bar for what we're doing from a product perspective... we found that to be very interesting."
Over the past couple of years, particularly the last 12 months, you can see that strategy coming to fruition. Marvel's Spider-Man and its 2020 follow-up Miles Morales garnered critical acclaim, as did Star Wars Jedi: Fallen Order. Machine Games is working on a new Indiana Jones games, Zynga is working on Star Wars Hunters (the mobile firm's first ever console project), and, with EA's exclusive hold on a certain galaxy far, far away finally loosened, Ubisoft's Massive Entertainment has an open-world Star Wars title in the works.
In this line-up, plus the announcements from E3, you can see Disney's focus on more original, AAA stories based on its IP, rather than the 'watch the film, play the game' style of tie-in the company previously produced. Shoptaw says the excitement around games specifically tied to films has all but disappeared as the market has shifted and expectations for unique experiences have risen. Also, the company is "not looking to make as many games as we can" but instead focusing on "the right games with the right partner."
"Instead of thinking about what IP we want to use, we want the best in class people out there to tell us what story do you want to tell? That's what we're looking for"

Luigi Priore, Disney & Pixar Games
"If we were out retelling films, TV shows and whatever, I think we would fall short on what the opportunity really is in this games space," he says. "So our focus has really been on things that really push our characters and stories to places they had never been pushed before. Still being authentic to who they are, but really being unique to this medium and hopefully delivering experiences in a way that hasn't been done before.
"If you look at the products released in the last few years and the ones that are still to come, we've done that. These are original stories that have been told for the first time in a video game, and that is the consumer expectation. That excites us, it certainly excites our partners. When we sit down to have these conversations, they have incredible passion for our franchises and now they're being empowered to go tell stories that they want to tell.... That's different to where things were many years ago, and I think it's required at this point for us to be where we want to be in this medium."
Naturally, Disney is still close to the process. While it's not directly developing games any more, the team led by Luigi Priore, vice president of Disney & Pixar Games, works closely with studios to ensure authenticity and push for quality -- a task Priore has been involved with for more than 25 years, starting with the Toy Story game on Sega Genesis.
Priore points to the Sea of Thieves collaboration as a prime example of these partnerships and the opportunities for developers, adding that it was Rare who originally pitched the Jack Sparrow-centric questline to Disney.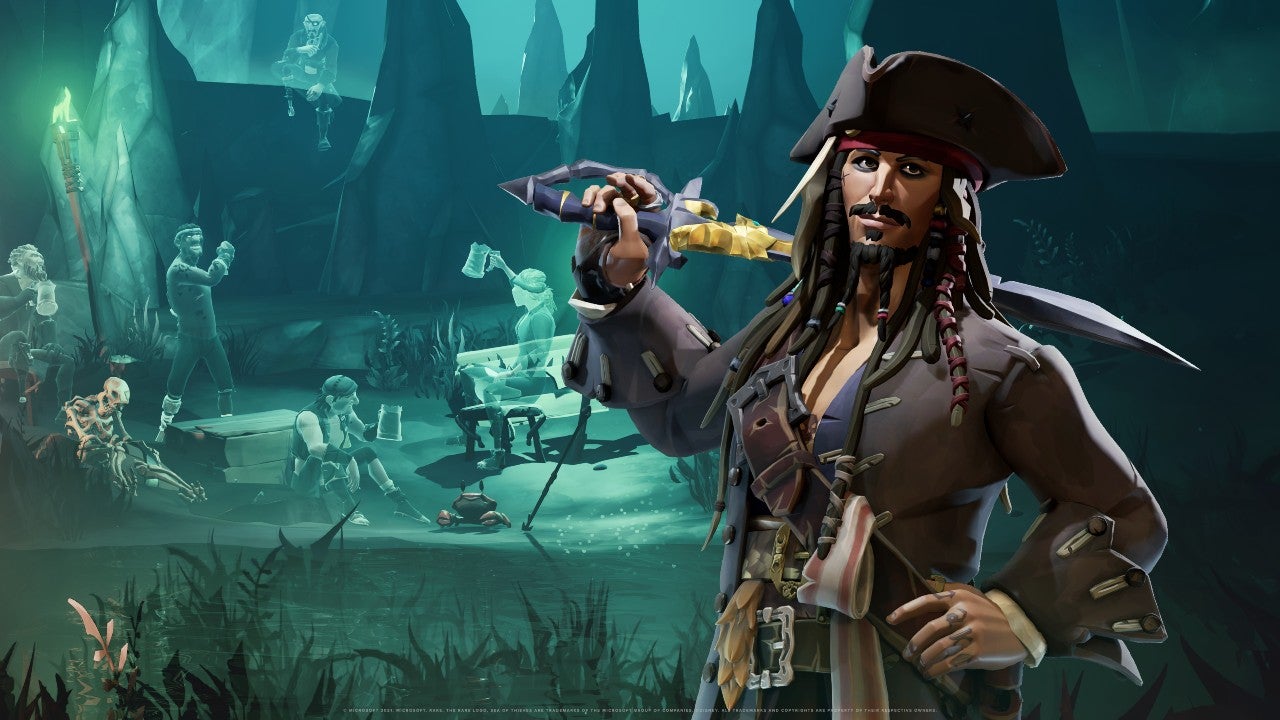 "They've made the greatest pirate game of all time, we have one of the greatest pirate franchises of all time, and they wanted to tell unique stories about Jack and the other characters and to do it in a new way," says Priore. "That passion for both their game and the IP was what got us excited... We're doing something different that wouldn't have been an opportunity for us. So this new strategy allows us to work with the best in class."
A Pirate's Life is not the only Disney-owned event in popular games. Fortnite has built seasons around The Mandalorian, Avengers -- heck, The Rise of Skywalker's opening crawl references a Star Wars event in Fortnite. Shoptaw describes this approach as "strategically opportunistic": Disney still considers standalone AAA-quality games as "core to what we're focused on" but doesn't want to be "closed off to unique opportunities that represent a really high quality execution or opportunity."
"If we're retelling films or TV shows, I think we fall short on what the opportunity really is in the games space. Our focus has really been on... being unique to this medium"

Sean Shoptaw, Walt Disney Games
"Sea of Thieves is an incredible example of that," he continues. "That was one we looked at and said, 'We need to do this.' That doesn't mean we're going to go try to do that with every piece of IP and integrate into every existing experience that there is. But that was something we weren't going to turn our backs on. The marriage that was perfect between Pirates and Sea of Thieves, it just all made too much sense."
Priore adds that central to these collaborations is that it involves creating new gameplay. That can be seen with the Fortnite events, which add new abilities and playstyles relevant to the characters. And in the case of A Pirate's Life, it's an entire quest line with additions that "fundamentally change and evolve what Sea of Thieves is."
"This isn't a skin of Jack Sparrow that's in the game," says Priore. "There's narrative, there are features that are being built out that are expanding on how you play Sea of Thieves. That's the thing that ultimately got us even more excited when we started working with these guys."
It's not all been smooth sailing. Marvel's Avengers, the multiplayer action game by Crystal Dynamics, had a mixed reception when it launched last year and even publisher Square Enix admits it failed to meet expectations. The game has endured with content expansions but there has been a far more positive reception to this week's Guardians of the Galaxy reveal -- no doubt a welcome result for Square Enix given the mixed reception to its multiplayer outing Marvel's Avengers. Interestingly, Marvel has its own games business, which handles titles like Guardians, Avengers and Spider-Man. Sean Shoptaw explains that, while the teams all exist within the same family, the Marvel team operates somewhat separately.
Avengers is a prime example of how bearing a hugely popular licence is no longer enough to guarantee success in the games space. The quality of AAA titles has risen so high that IP holders must ensure their branded experiences match. Had Disney wanted to build its own Pirates of the Caribbean game around this new content, it would have been competing directly with Sea of Thieves, a title that has been honed over time. Similarly, Jedi Fallen Order drew comparisons with Dark Souls and Uncharted, not previous Star Wars games.
Shoptaw has previously spoken about how Disney wants developers to reimagine its IP rather than simply adapt it, pointing to Insomniac's Spider-Man and its original takes on well-known characters as a good example. Disney has one of the most expansive IP portfolios in the world, but it's also well-trodden ground so original approaches to well-known stories is a way to elevate its games.
"There's been a ton of demand for these types of experiences for a long time. And I think we are starting to serve our fans and gamers in that way," says Shoptaw, "These characters and stories are so meaningful to so many people that we owe it to our consumer base to deliver these types of experiences. Anything less would fall short."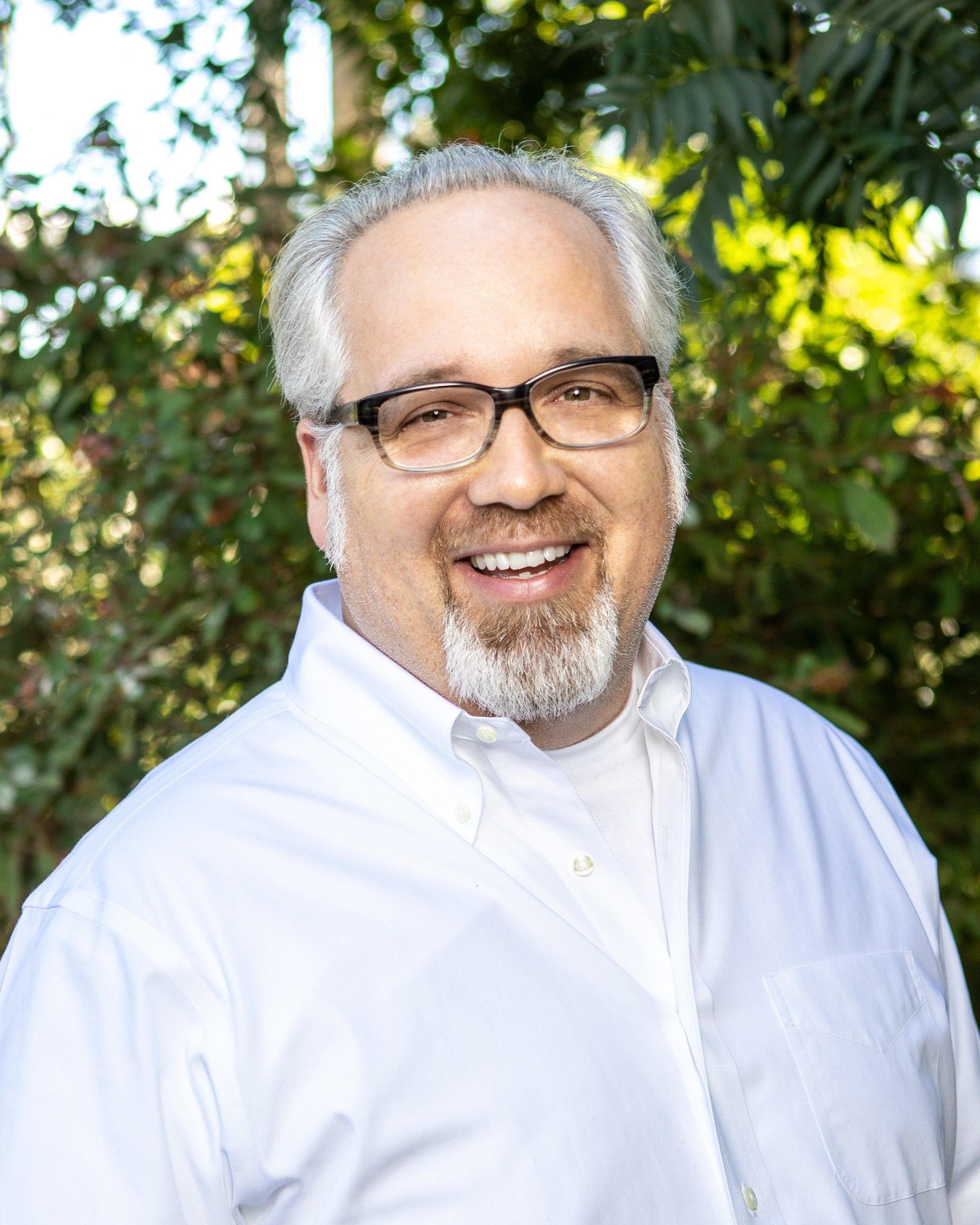 This isn't a recent trend, either. Priore cites Kingdom Hearts, a series led by Square Enix's Tetsuya Nomura, as another example of how developers have been able to take Disney IP and create something unique with it.
"That's his story, right?" he says. "So instead of thinking about what IP we want to use, we want the best in class people out there to tell us what story do you want to tell? There are great creators out there that know how to make games that are the best out there, and some have this connection to our characters in an interesting way. They have a story inside them that they want to tell, or a new gameplay they want to do with the characters they know and love. That's what we were looking for."
So far all the examples given have been developed by AAA studios. While we know the company was at one point entrusting indies with some of its most valuable IP, that isn't apparent in the current line-up, although Priore assures the Disney vault is open to all.
"We are looking for the right creative teams... indie studios that have great creative execution and have interesting stories to tell," he says. "There are things that we want to do in different genres that deliver a different experience to audiences. So yes, those types of products are on our roadmap. We can't mention what we have moving forward right now. But we're being selective and not every great execution comes out of a AAA studio."
"We want to deliver that nostalgia, but also we have to take it in a new way. You're not always going to be satisfied with just playing the exact same game, right?"

Luigi Priore, Disney & Pixar Games
It's also apparent that the company's recent and future line-up centres around 'non-Disney' franchises: Star Wars, Marvel, Avatar. Even Pirates of the Caribbean feels somewhat separate to the quintessentially Disney brands like Mickey Mouse or the Princesses family. The firm previously experimented with its most famous IP in outings such as Epic Mickey -- if it wants reimaginings, surely it should attempt projects like this again?
"We agree with you," says Shoptaw. "We're really happy with some of the Disney executions we currently have in market -- on the mobile side specifically with Princesses and some of the traditional characters. But we agree, we think there's many more stories to tell. We love the original characters, Mickey and crew. We think there's enormous opportunity and it's a very underserved part of our portfolio today, especially on the console side. I think you'll start to see that... there's a lot more to come."
Those dormant IP also stand to tap into something that Disney, like Nintendo, has in many ways built a business from: nostalgia. Even the longest running games brands haven't featured in as many generations' childhoods as the company's mascot mouse, and the firm is drawing in new generations all the time.
In recent years, gaming has been on a particularly successful nostalgia kick, given the success of the Crash Bandicoot and Tony Hawk's remakes, plus Nintendo's ongoing ability to resell titles as it did with last year's Super Mario 3D All-Stars. Disney too has indulged in this since its apparent exit from games with The Disney Afternoon Collection, a compilation of classic 8-bit platformers, and 2019's double pack of Aladdin and The Lion King ports.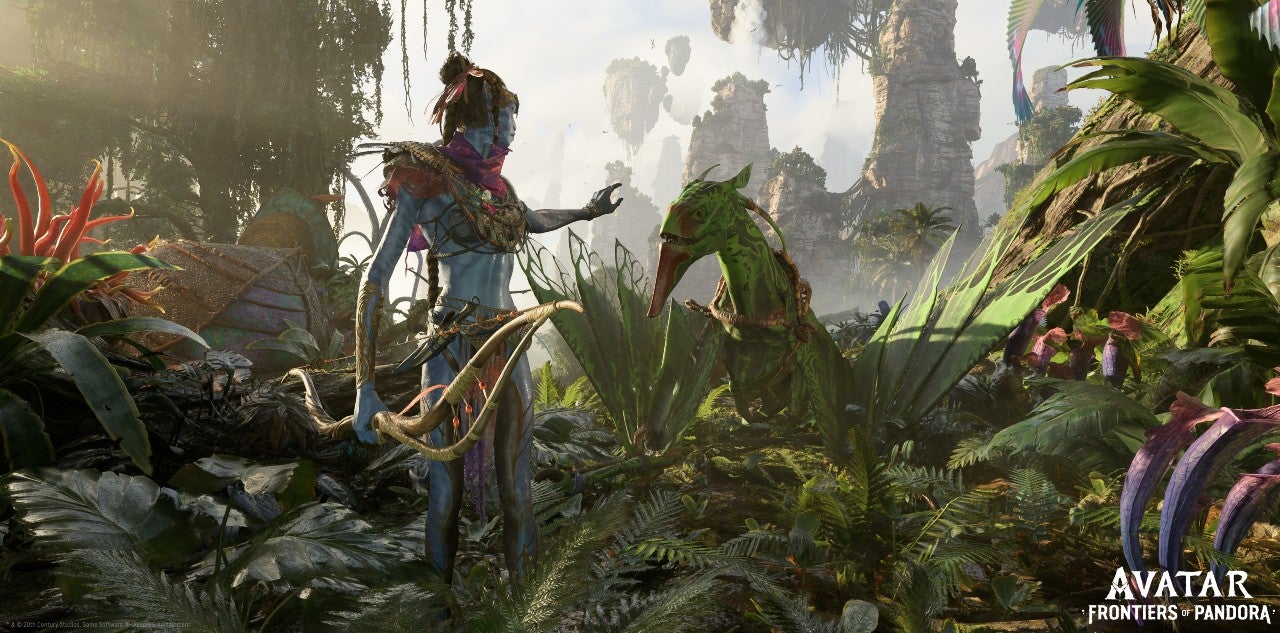 As Priore knows, there are plenty more forgotten gems in Disney's archive to dust off, but he says re-releasing old titles for a quick buck is not the company's priority right now.
"Yes, we want to revisit and deliver that nostalgia, but also we have to take it in a new way," he says. "You're not always going to be satisfied with just playing the exact same game, right? The Aladdin/Lion King -- you can play that, and maybe your kids will play that but even though it runs out of modern systems, it might not be of the modern times of what we expect from games. So how do we take that and balance it by delivering characters that we know and love in new ways, but that bring back that nostalgia? That definitely is a thing that we're driving for every day.
"Our mobile side does that a lot with games like Disney Emoji Blitz, which has lots of characters in it but they're done in that emoji style. And you see them in a whole new way. Those things are ways that we can deliver that over and over again."
Finally, the past year has seen the rise of another crucial Disney business that may influence its video games strategy: Disney+. The hugely popular streaming service has given millions of people access to a library of Disney classics old and new, as well as company-owned properties across Star Wars, Marvel and more. The audience here offers a new opportunity for the games team as it creates new properties ripe for adaptation -- at the very least, someone should be working on a Mandalorian game.
"We couldn't be more excited about the success of Disney+ as a company," says Shoptaw. "It's been incredible. And look, from a games perspective, we're certainly excited about that platform being a place to go showcase new IP that hopefully then will turn into experiences on the game side. So as the traditional film cycle did for us for many years, Disney+ will play that role in addition to the film slate, with new or dormant IP that gets a new life. We're certainly paying close attention to things going on there. And we will look at the successes that happen -- obviously, Mandalorian is a great example -- and how we can apply that to our business."
For the record, Disney reached out to clarify that Guardians of the Galaxy, like other Marvel-licensed titles, is operated by Marvel's games team, which runs separetly from the rest of the Disney games team.