Activision Blizzard accused of interfering with employees' right to organize
Update: The charge has been made publicly available, with CWA accusing Activision Blizzard of "repeatedly [engaging] in unlawful conduct"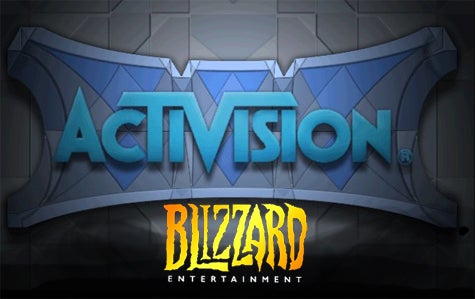 Original story, September 14, 2021: The Communications Workers of America is accusing Activision Blizzard of illegal union busting tactics, according to a complaint now before the National Labor Relations Board.
According to the NLRB database, the formal charge was made September 10, alleging various violations of a section of the National Labor Relations Act making it illegal for companies to interfere with employees' rights to self-organize and form labor unions.
The charge is not publicly available yet and requests for more details sent to the union were not immediately returned.
However, the group ABetterABK announced the move today, saying it filed the complaint in partnership with CODE-CWA, the CWA's group specifically working to bring unions to the tech, game, and other digital industries in the US and Canada.
"If the NLRB rules in our favor, the ruling will be retroactive and we will set a precedent that no worker in the US can be intimidated out of talking about forced arbitration," ABetterABK said on its Twitter account.
An end to forced arbitration for employees was one of four demands employee groups made of the publisher in the wake of a California Department of Fair Employment and Housing suit alleging violations of the state's civil rights and equal pay laws.
The other three included policies to improve representation among employees at all levels, publication of compensation data for employees of all genders and ethnicities, and a third-party audit of the company's HR department and executive staff to understand how existing systems failed to prevent harassment.
Activision Blizzard did not immediately return a request for comment.
Update: The charge has been made publicly available, with Communications Workers of America accusing Activision Blizzard of "repeatedly [engaging] in unlawful conduct." The union said that Activision "has threatened employees that they cannot talk about or communicate about wages, hours and working conditions."
Other accusations also include threatening or disciplining "employees on account of protected concerted activity."
Tom Smith, national organizing director at CWA commented: "We are very inspired by the bravery of ABK workers, and we will always stand shoulder to shoulder with workers fighting harassment, assault, and discrimination. Management could have responded with humility and a willingness to take necessary steps to address the horrid conditions some ABK workers have faced. Instead Activision Blizzard's response to righteous worker activity was surveillance, intimidation, and hiring notorious union busters.
"The National Labor Relations Board under the Biden Administration has made it clear that it will hold companies accountable whenever they break the law; we have filed these charges to ensure that the actions of ABK management will not go unanswered."
Additional reporting by Marie Dealessandri.