COVID-19: The state of the games industry
From esports and events to development and retail, it's a mixed bag for the games industry in the middle of a global upheaval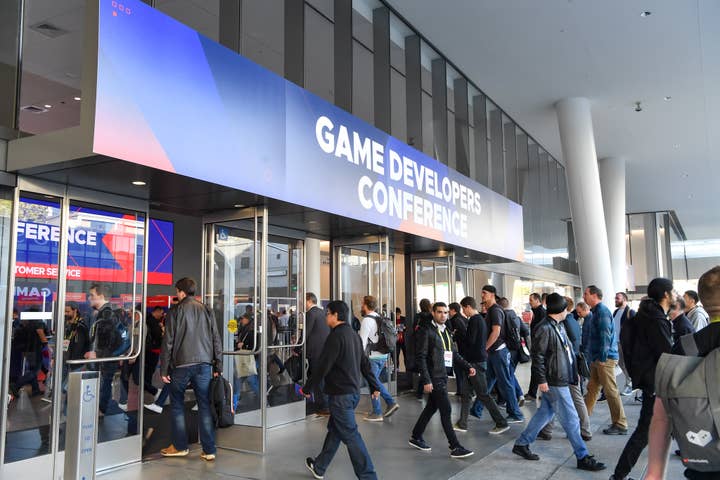 It's been over three months since the first novel coronavirus (COVID-19) case was reported in China, and while that threat may have seemed very far away back in January, the global pandemic is now an inescapable reality of our everyday lives.
Different nations are handling the pandemic with varying levels of success: as of April 9, the US has reported 430,000 cases and over 14,800 deaths, while China -- which was originally hit hard by the outbreak -- has reported around 82,000 cases and 3,300 deaths.
As governments around the world attempt to stem the tide of infection, industries are forced to adapt to these strange times, introducing new remote working provision and sanitation procedures, all while wrestling with disruption to supply chains and workflow.
While some sectors like hospitality and travel are suffering amid the lockdown, the games industry has proven resilient -- though far from immune -- to the challenges of a global pandemic.
Nintendo faced issues early on with "unavoidable" disruption to its manufacturing operations in China, and things quickly escalated from there with the cancellation of major events such as the Game Developers Conference and Electronic Entertainment Expo. Even the UK's National Videogame Museum is under threat of permanent closure.
But this industry-wide disruption is offset by the increased popularity of gaming. Market intelligence firm Newzoo reported that self-isolation was driving an increase in play time and money spent, evidenced by data from US telecom firm Verizon which found that gaming traffic increased by 75% during peak hours.
The broad picture is of an industry able to adapt to the current climate, with a view that development will be largely unaffected despite the expected decline in productivity as studios transition to remote working at scale.
"[We've] had been working for several years to enable the company to be able to work from anywhere, so two years worth of work came together in about two weeks"

Chris Hymes, Riot Games
This was based on the situation in mid-March however, and since then Sony has announced the delay of The Last of Us Part 2 and Iron Man VR. This calls into question assertions from Sony and Microsoft that next gen consoles will be unaffected by the pandemic, but Newzoo said it is still too early to reassess its current predictions.
Despite this, game development has adapted well with studios around the world able to rapidly shift to remote working arrangements. Los Angeles-based League of Legends developer Riot Games, for example, implemented a staged remote working approach in the weeks before its home city issued a "Safer at Home" order.
"On the day before the order became effective, we already had 92% of our Los Angeles-based employees working from home," says Riot Games chief information security officer and head of enterprise IT Chris Hymes. "Our IT and security teams had been working for several years to enable the company to be able to work from anywhere, so two years worth of work came together in about two weeks."
League of Legends, which is one of the most popular live service games in operation, still receives regular content and event updates. While it has been Riot's primary focus for the past decade, the developer last year announced six new titles were in development, such as the recently revealed Valorant. With over 2,500 staff and multiple video and tabletop games in development, Riot is among the largest studios in the industry; the company's sheer scale presents serious logistical issues compared to smaller outfits, but Hymes says it's still too early to evaluate the full impact of lockdown on development.
"We were able to launch Riot's first mobile game, Teamfight Tactics, while we were working from home last week, which went very smoothly, all things considered. It's still too early to tell, but as this crisis evolves, we'll continue to evaluate all the potential impacts it will have on our business."
However, the pandemic has been less forgiving on the events sector, as business and consumer events both large and small have been cancelled or postponed in recent weeks. This has had a "devastating impact on businesses within the events sector" according to David Lilley, head of events at ReedPop UK.
"The play-from-home format is what esports was created from in the first place, and the results for viewership in these competitions is booming"

Shawn Smith, Harena Data
ReedPop operates dozens of gaming and pop culture events such as EGX, MCM Comic Con, and PAX. Event organisers have had to adapt to these challenges with digital offerings, such as the recent online-only EGX Rezzed, and Pocket Gamer Connects Digital.
"It's impossible to tell what's going to happen," says Lilley. "We've stuck some markers in the ground for postponed events and re-convene every couple of weeks to see what the landscape looks like."
Lilley says ReedPop is "very secure" despite these issues, and sponsors are on board as normal for any future events. While it's still too early to tell whether the pandemic will cause long-term damage to the events industry, developers remain keen to put their games into peoples' hands.
"Whether those hands be for fans to buy games, for other devs to get involved, for investors, distributors. As soon as we can do that safely we will. In the meantime, we'll continue to produce strong, customer-focused, digital event options."
However, the event-heavy esports industry is well placed to overcome these difficulties. Although countless esports events have been cancelled, postponed, or moved to online-only, there is potential to thrive amid the crisis while traditional sports are shut down or struggling to operate.
As Harena Data founder Shawn Smith wrote in his recent article for GamesIndustry.biz, "the esports industry must see and react to what is an enormous opportunity as the only sport left standing."
"Online sales have fallen substantially, but we can work on various elements of our new projects, ready to launch when this is all over"

Lee Townsend, The Koyo Store
"The nature of competitive gaming allows for more flexibility to meet demand while operating remotely, and many events, leagues, and competitions pivoted towards online participation and viewership -- two well-known Counter-Strike: Global Offensive leagues, Flashpoint and ESL Pro League, for example," he notes. "The play-from-home format is what esports was created from in the first place, and the results for viewership in these competitions is booming."
A considerable aspect of the esports industry revolves around merchandise sales, which have suffered as result of the lockdown. This is made worse by the economic downturn as businesses close temporarily or, in some cases, permanently. In the UK, the government has introduced a furlough scheme which can compensate workers for 80% of their salary; while the scheme should allow people to keep a roof over their heads, it will still dramatically affect their spending power and disposable income suddenly becomes less disposable during a global crisis.
"Online sales have fallen substantially, but we can work on various elements of our new projects, ready to launch when this is all over," says Lee Townsend, CEO of entertainment merchandise specialist The Koyo Store. "We need to still be here when that time comes.
"The esports and the merch worlds have taken a huge hit but, more importantly, I hope that all who are connected to this industry stay safe and survive to come back stronger and better in the months to come."
As the world grinds to a halt, people are retreating to online spaces and much has been said about the power of games to provide refuge from the anxiety of these strange times.
Sonny Waheed, CMO of esports organisation Vexed Gaming, suggests that esports can be a "force for continuity and good at a time of great uncertainty.
"Mental health is something that has always been front of mind, both within our organisation and without. Some of our most senior staff have been impacted by mental health issues in the past and are always seeking to engage with anyone -- whether colleagues, players, fans or in the outside world -- if they are asked for help," he writes.
"It's crucial that we continue to foster this kind of environment within the esports community as we work through the coming weeks and months."
"So it's good news that in this situation so many companies in the games industry are showing such social commitment through various initiatives"

Felix Falk, Game
Developers and publishers with existing portfolios, or games that remain on schedule, are in a strong position to endure the crisis as global game sales climb. Digital in particular is performing well, according to a recent analysis by GamesIndustry.biz. Based on data provided by GSD for the period of March 16 to March 22, there were 2.74 million games downloaded across the EMEAA region, representing a 53% increase over the previous week. The longer a country has been in lockdown, the more sales increase; Italy, which introduced extensive containment measures on March 9 saw a 175% climb in digital sales.
Physical sales are also up, though the sector appears less resilient overall, reliant mainly on big new releases such as Animal Crossing: New Horizons. Across 17 physical retail markets, game sales rose by 82%, with 1.82 million sales during the same period, and the UK saw physical game sales increase by 218% week-on-week.
However, in countries with more strict lockdown measures enacted during the period -- such as Italy and Spain -- physical sales were down 5.1% including figures for Animal Crossing, and by nearly 50% excluding that data.
What does all of this ultimately mean for the games industry though? Looking at things from a granular perspective, it would appear it's an industry in crisis, with countless vital events cancelled, games delayed, and all the uncertainty and anxiety a pandemic brings with it. The global effect of the virus has, so far, been devastating with over 80,000 deaths and 1.5 million reported cases.
On top of that, we've witnessed the sharpest economic shock in history. While it's important not to downplay the hardship facing many businesses and individuals, the games industry has historically performed well during a recession, such as the 2008 financial crisis.
In 2009 Michael Cai, Interpret vice president of video game research told Reuters: "Video game sales have been impacted the least from the global recession and there are no real signs of it slowing."
The games industry is also well-placed to help with relief efforts, and millions of dollars have been donated by video game companies over the past few weeks. Furthermore, with a global audience exceeding three billion, the games industry is able to help spread important messaging to its users around self-isolation and social distancing, as seen with multiple initiatives launched in recent weeks such as #PlayApartTogether and "Stay At Home. Stay Safe" among many others. There is encouragement to be found in an industry which has united to face this immediate, existential threat, not only supporting its own community, but also the frontline workers, relief efforts, and vulnerable people.
As Felix Falk, CEO of German trade body Game notes: "Games are especially valuable in this challenging time. Playing [card games like] skat online with the grandparents, building fantasy worlds with the kids or virtually making up for the cancelled football match or Formula One race -- these all offer the possibility of escaping the everyday with family and friends, staying in contact and simply having fun together.
"So it's good news that in this situation so many companies in the games industry are showing such social commitment through various initiatives, true to the motto: Stay home, play together."
Disclosure: GamesIndustry.biz is a subsidiary of ReedPop.
For the record: A previous version of this story incorrectly attributed quotes from Riot Games' Chris Hymes to Brian Chui. This has been amended above.