Games industry faces major disruption across all sectors as coronavirus spreads
Update: My.Games pushes back Big Deal Conference in response to coronavirus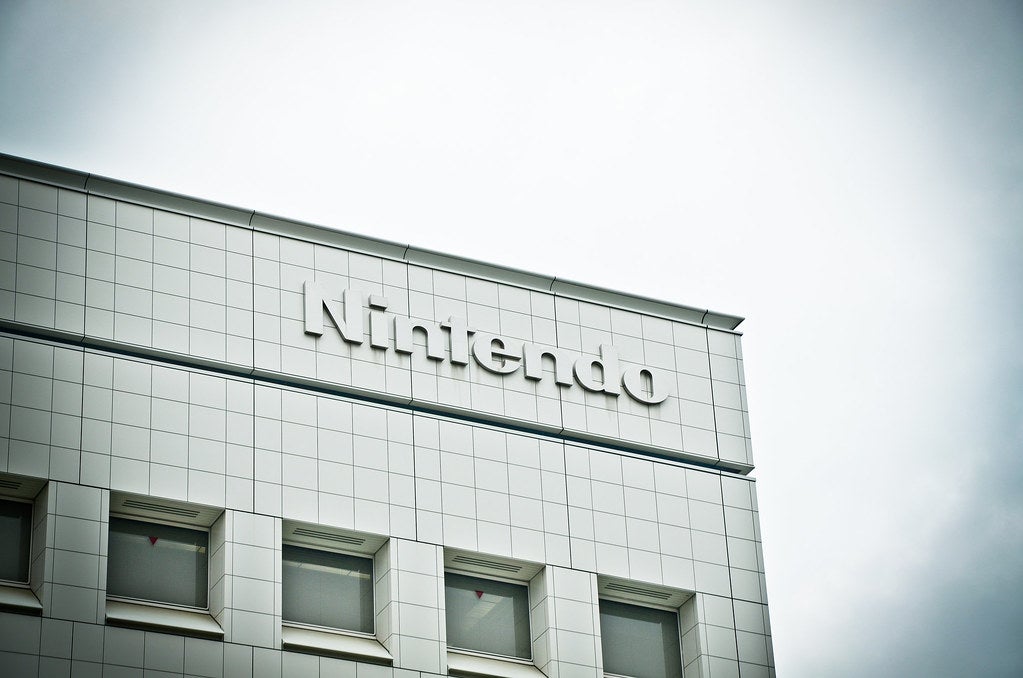 Original story, February 6, 2020: The coronavirus is beginning to disrupt the games industry, as the Chinese government takes strict preventative measures.
With the number of total infections exceeding 28,000, and the latest confirmed death toll at 563, the international health community is working to find a vaccine.
Only time will tell how severely the games industry is impacted by the virus, but the Chinese government has extended the Lunar New Year holiday to February 10, closing down all business and factories.
As reported by Reuters, the virus has already caused a delay with Nintendo Switch production which CEO Shuntaro Furukawa described as an "unavoidable.".
Nintendo relocated some of its console production to Vietnam last year amid the brewing Sino-US trade war, but still relies heavily on its locations in China.
Game development is also being affected, with large swathes of the games industry relying on Chinese subsidiaries or work-for-hire studios for asset production.
Ken Rumph, an analyst for investment banking group Jefferies, estimated the disruption caused will see development schedules fall behind if it extends much further.
"If shutdowns exceed a month or so, game schedules will be delayed," Rumph said in a research note (via South China Morning Post).
"New consoles may likewise suffer supply issues from a prolonged disruption, ahead of their Fall 2020 planned launches."
The outbreak has also resulted in a number of esports events being postponed, along with the Taipei Game Show.
Update: On a call today with investors discussing the company's Q3 earnings, Ubisoft CEO Yves Guillemot discussed the effect that "disruption" in China had had on its operations, though coronavirus was not explicitly mentioned as the cause.
Guillemot said that Ubisoft's Chinese studios (presumably both its Shanghai and Chendu locations) had been closed for a week due to recent disruptions, but were scheduled to reopen on Monday.
"At the moment it's easy to handle," he said. "We don't know what's going to happen. What you can expect is that we will be able to work with all the other studios we have in case it's too long."
Update 2: Take-Two Interactive label Private Division has announced that its port of The Outer Worlds to the Nintendo Switch has been delayed from its original March release date due to the coronavirus outbreak impacting its Chinese partner, Virtuous.
"We're delaying The Outer Worlds on Nintendo Switch due to the coronavirus impacting the Virtuos team working on the port, to provide them enough time to finish development," read the tweeted statement. "We'll now be releasing the physical version on cartridge. Once we have a new launch date, we'll let you know!"
Update 3: Add Oculus Quest to the growing list of gaming properties to be hit by the coronavirus outbreak. UploadVR reports that, per a Facebook spokesperson, there will be a further impact to an existing shortage of Oculus Quest units brought about by high demand.
"Oculus Quest has been selling out in some regions due to high demand," said the spokesperson. "That said, like other companies we're expecting some additional impact to our hardware production due to the Coronavirus. We're taking precautions to ensure the safety of our employees, manufacturing partners and customers, and are monitoring the situation closely. We are working to restore availability as soon as possible."
Update, February 10, 2020: PUBG Corporation revealed over the weekend that it will postpone PGS: Berlin, the PlayerUnknown's Battlegrounds esports event scheduled for April.
"We will provide updates once we have a better understanding of the best options for esports fans, players, and staff," said the company in a statement. "We thank you for your patience and understanding as we navigate this situation."
Previously much of the disruption has been production or events in China or the surrounding regions, but this announcement is among the first to affect the games industry in mainland Europe.
In an effort to contain the virus, the Chinese government extended the New Year Lunar Holiday by several days, but businesses have now begun to reopen.
Update, February 12, 2020: Russian games firm My.Games has pushed back its upcoming event The Big Deal Conference "in connection with the coronavirus outbreak," a spokesperson told us.
The conference was originally due to take place in Moscow from April 10 to 11, but will now be rescheduled for later in the year.
"The safety of our guests and staff is a primary concern for us," the spokesperson said.
Additional reporting by Rebekah Valentine and James Batchelor