Codemasters to focus purely on racing games
New label, Codemasters Racing, to launch alongside DiRT Showdown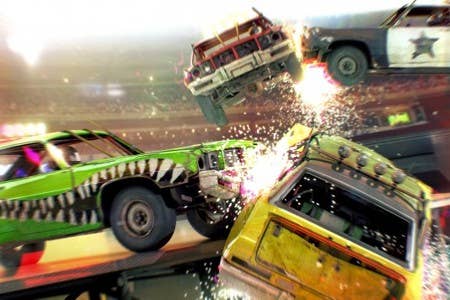 Codemasters is ceasing development on all non-racing titles, abandoning the Bodycount and Operation Flashpoint IPs in favour of sequels to F1, GRID and DiRT. There are no future plans to develop any non-racing titles at the company's studios.
A new label, Codemasters Racing, will be launched alongside the forthcoming DiRT Showdown, although the company name remains Codemasters. All future releases are believed to be coming from this racing label.
"Racing is the absolute razor focus for all titles currently in development and those slated for future development across the studios in Warwickshire and Birmingham," said a Codies spokesperson.
"The focus is an exclusive one, there are no other genre properties in development at this time; racing is everything. We are also increasing headcount across the operation, which currently employs around 700. We are expanding the teams by a further 100+ development positions, which are opening over the course of the year across the sites."
Accompanying the launch of Showdown on 25 May will be a new racing game portal, Race Net. This will give players the opportunity to create a single, persistent driving persona which carries across all Codemasters Racing titles.
Also attached to that profile will be achievements and the chance to compete in various community events. A preview version of the site will accompany Showdown's 1 May demo.