Can Steam Deck succeed where the Machines failed? | Podcast
Latest episode available now, also offers a breakdown of this year's conflict mineral report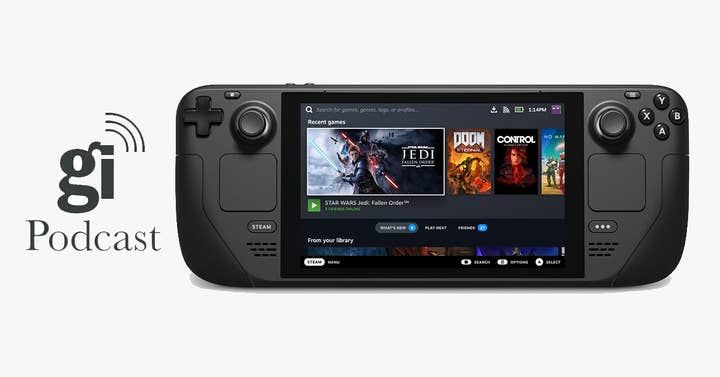 The GamesIndustry.biz team gathers behind their mics to discuss the biggest story of the week: the Steam Deck.
With Valve's long-rumoured Switch-like handheld gaming PC finally unveiled, we discuss our reactions to the reveal and who the audience for this device might be.
We also explore the possibilities for indie developers -- or, indeed, any developers -- and the potential for Steam Deck to introduce a new route into the PC games market in a way that has not been seen in years.
In the last segment of this week's show, Brendan offers a breakdown of this year's report on the use of conflict minerals in the games industry. You can find the full report here.
You can listen to our latest episode in the player above, subscribe to our directly here. It is also available via Spotify, iTunes, Google Play, Stitcher, Overcast, Player FM, TuneIn and other widely-used podcast platforms.
Title music composed by Thomas Marchant. Episode mastered by Thomas Quillfeldt.
If you haven't already, check the podcast feed for our GamesIndustry.biz Academy Jobscasts -- a four-part series exploring the world of recruitment as port of our Get A Game In Jobs Month. You can find the latest episode here.
And don't forget to check out the latest episodes of The Game Developers' Playlist and The Five Games Of, all episodes of which are on the same podcast feed.