Valve unveils Steam Deck PC gaming handheld
Portable device will launch December starting at $400 with pricier versions having extra storage space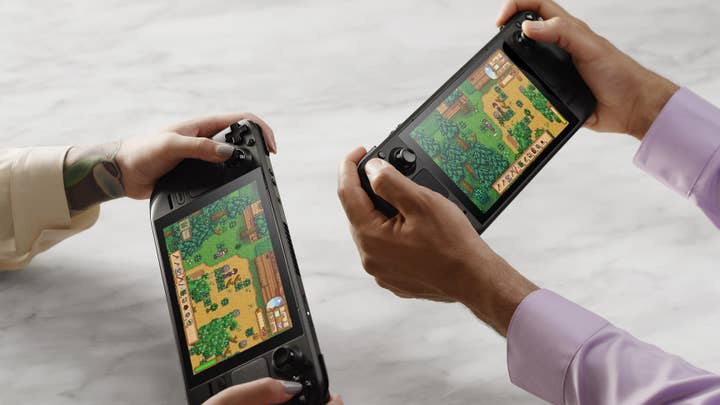 Valve today confirmed a rumored expansion of its hardware business, announcing the Steam Deck handheld gaming PC.
The Steam Deck is an all-in-one PC featuring a custom AMD co-developed processor that will not only run games from users' Steam libraries, but will work with non-Steam programs and hardware as well.
It has a 7" touchscreen and console-like control options, with a D-pad and twin analog sticks, four face buttons, and four triggers. It also has four user-assignable grip buttons on the reverse of the system, two trackpads on the front for more mouse-like precision, and a tilt-sensing gyro.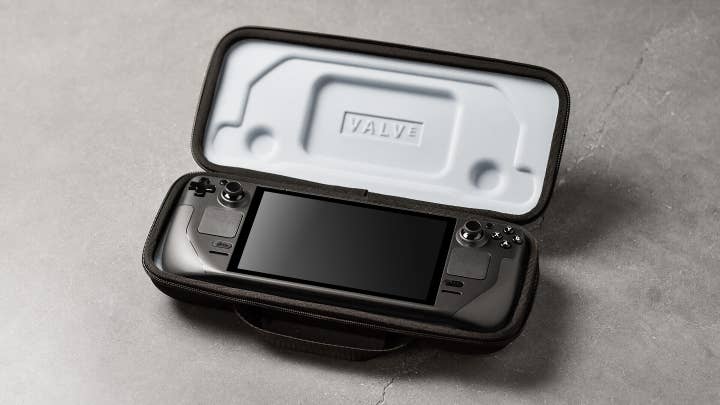 Valve says the system's 40Wh battery can last for up to eight hours in "lighter use" cases like web browsing or game streaming.
Three configurations of the system will launch in December, with the biggest differences between them coming in storage speed and capacity.
The least expensive option will be $400 ($500 CDN), with 64GB of eMMC internal storage. The mid-range model has 256GB of SSD storage and will sell for $529 ($659 CDN), while the 512GB SSD storage model will sell for $649 ($819 CDN). The more expensive models have progressively faster storage, while the priciest Steam Deck also has "premium anti-glare etched glass."
All versions of the system will come with a carrying case, and all can have their storage expanded with microSD cards.
"We think Steam Deck gives people another way to play the games they love on a high-performance device at a great price," Valve founder Gabe Newell said. "As a gamer, this is a product I've always wanted. And as a game developer, it's the mobile device I've always wanted for our partners."
Valve also announced an official dock for charging and connecting to external displays, but it will not be ready in time for the system's launch.
Reservations for the system open tomorrow.