Can an event as big as Gamescom truly be climate-friendly?
Co-organiser Felix Falk also talks us through how Gamescom will return to being the world's biggest games event as the show heads back to Cologne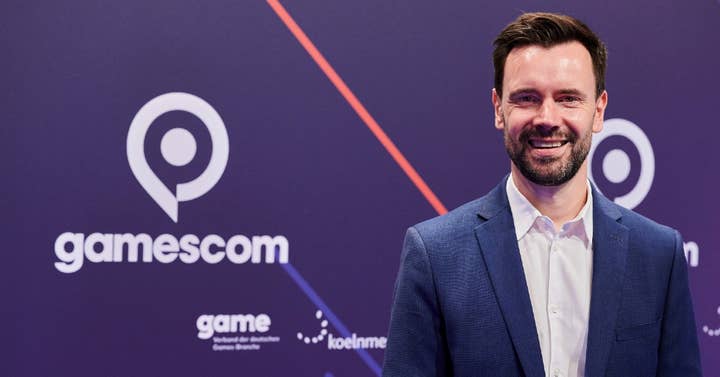 Gamescom 2022 was announced earlier this month, and much of the news is as you would expect. The show will return to Cologne's Koelnmesse venue this August, but it will also be a hybrid event with online elements, and the organisers are hoping to attract companies and consumers from all over the world.
However, the additional news this year is that Gamescom is also aiming to reduce and offset the impact it has on the environment.
Games conventions and trade shows are energy-intensive affairs; thousands of demo stations run almost all day long for a full week, hundreds of thousands of people travel around Cologne to get to and from the venue, and the international attendance means people are flying into Germany from all corners of the globe. With such a set-up, can an event like Gamescom truly be "climate friendly," as the organisers claim?
"Almost everything everyone does can be more climate-friendly, and needs to be more climate-friendly soon," Felix Falk, co-organiser and managing director of German trade body Game, tells GamesIndustry.biz. "Everything you can do with an event like Gamescom is not 100% but you have to make a start.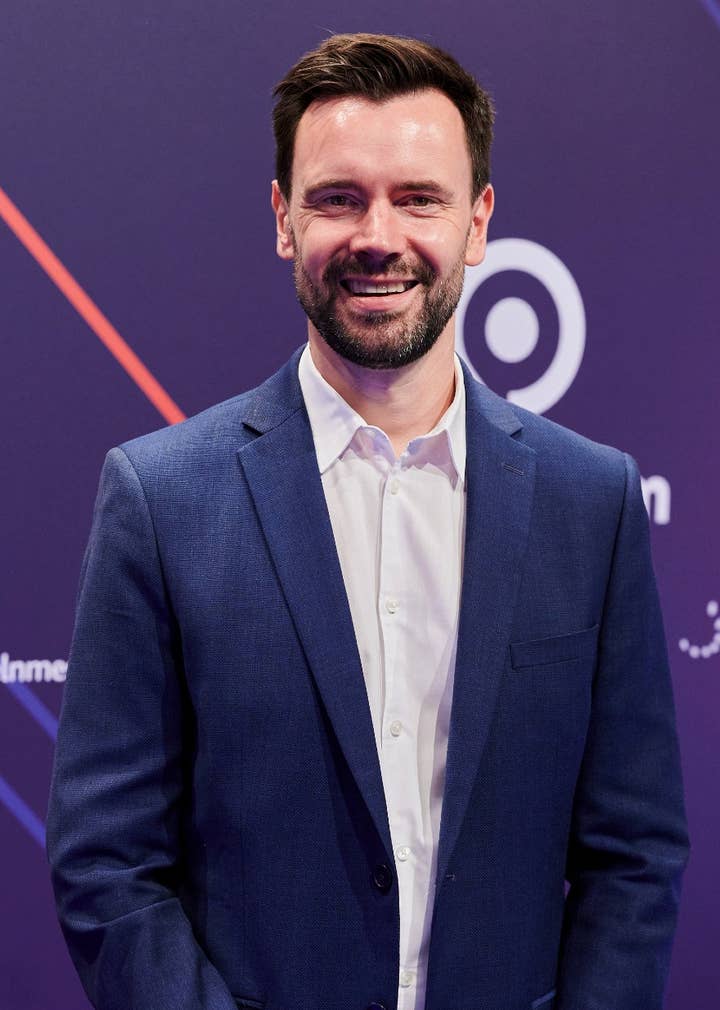 "We need to start in the different fields of everyone who's part of it: us, visitors, exhibitors and partners. That's why we created this overall concept, to make everyone part of the question, 'How can I contribute to a more climate-friendly event?' That's a question everyone should have in mind... and this is a question for the years to come, so we hope to get better and better."
Gamescom's answer, at least in 2022, is further promotion of the free tickets for public transport it offers for the week of the show, encouraging donations from exhibitors to certified climate offset projects based on the size of their expo stand, and continued sales of the optional 'green ticket', which raises money for the Gamescom Forest reforestation project -- a venture that currently covers nearly 20,000 square metres of the German countryside.
It's a decent start, but simply having these options in place does not necessarily mean Gamescom will be climate friendly. The show has offered free public transport for several years, but many visitors still prefer the convenience of an Uber to waiting for the tram or bus. Industry visitors with schedules packed full of meetings are perhaps most likely to be susceptible to this.
Nonetheless, Falk remains optimistic: "Many people are happy to participate if you show them an easy way to do so. Of course, there will be people that might not contribute but the fact that we use our strong position as one of the leading events to show that we're engaged with this, and that we think this is important for us and the event business, is also a good message.
"The ecosystem around Gamescom is huge, but if you start at the core, there's a good opportunity to inspire others and get them to think about how they can contribute. It's the first and very important step, but there are many more steps to follow. Let's see how many people join us -- the feedback from the industry is very good so far. The Playing 4 The Planet Alliance, which we're a member of as well, also shows how important this is for the games industry."
Falk also hopes this will inspire wider changes that go beyond just one week in Cologne. The games industry is coming out of a two-year period where its impact on the environment -- at least at a business level -- has been minimised, with video conference calls replacing professionals' previous behaviour of flying around the world for various conferences, meetings and studio visits. Plus, the inability to show off upcoming games and the latest consoles to consumers at games expos has reduced the amount of energy used in marketing new releases.
"We're confident Gamescom will be the biggest games event in the world again, but not on the scale of 2019"
"If you do business, you have to look at all areas attached to that business, be it diversity or environmental questions and so on," Falk adds. "The importance is clear; the question is how fast you move on this, and whether you want to lead or to follow. Given that Gamescom is the biggest games event in the world, we're in a position where we need to ask what areas we can lead in as well."
2022 will mark the first time Gamescom has been held in person since 2019, when a record 370,000 people attended. As COVID restrictions eased last year, there were plans to hold a hybrid event with limited attendance but these were soon reverted to a digital-only event. This year, Falk and his team are confident the physical event will return -- if only because Koelnmesse has already hosted several even larger events in recent months -- although there will still be limited attendance, with the exact limit to be confirmed closer to the time.
"We're confident Gamescom will be the biggest games event in the world again, but not on the scale of 2019," Falk says. "We're not going for the next record, we'll be limiting some ticket sales, but the final number is dependent on the coming months and the flexibility we have.
"The challenge this year is to combine the two aspects: what we learned from the digital side and what we extended and developed in the last few years of having everything on-site. We have a lot of people that have never been to a physical Gamescom, but have partnered with us in the last two years. We have the opportunity for pure digital participation in Gamescom this year, but of course the core of what happens is always connected to an on-site activity."
He gives the example of Opening Night Live, which will be held in the newly-built Hall 1. This will regain the community feeling and atmosphere of a live show, but also generate discussion as it's livestreamed worldwide. Last year's Opening Night Live attracted 5.8 million viewers, making it a tentpole of the digital Gamescom schedule (which attracted 13 million viewers overall), and Falk hopes to build on this.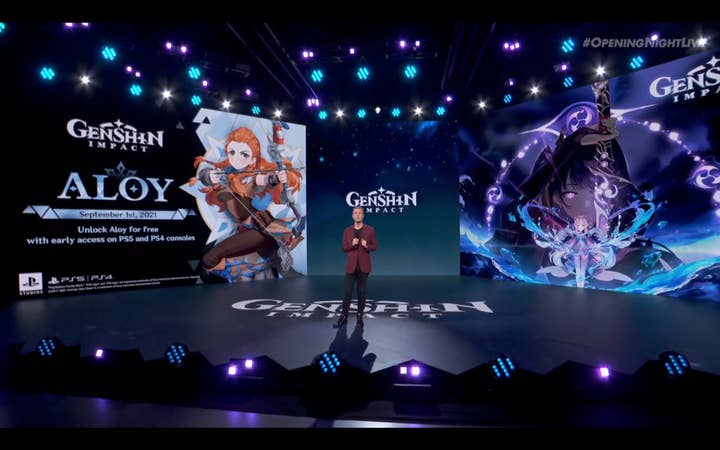 This particular element of the event also presents an opportunity for Gamescom. While physically larger, both in terms of venue and attendance, the German show has always been overshadowed by the noise made by E3 in Los Angeles just two months before. Despite Gamescom, GDC and various other industry conferences returning to their on-site structures in 2022, the ESA has already confirmed E3 2022 will be a digital-only affair, suggesting a return to last year's mash-up of E3 and E3-adjacent broadcasts.
Falk hopes the cohesiveness of Gamescom will elevate the show higher than ever this year: "As Gamescom, we are able to build the stage and integrate everything in a much nicer way than is happening at E3. So many people do their own things under the umbrella of E3, but E3 itself isn't really able to build the stage.
"'How can I contribute to a more climate-friendly event?' That's a question everyone should have in mind... and this is a question for the years to come"
"Gamescom is able to do this; it's much easier for us to make everything accessible to everyone, to feature everything in our shows and our schedule, both on the digital hub and on-site. There's so much more integration, and it's much better for the community to have experience this festival [in one place]."
There will still be some level of uncertainty among potential Gamescom attendees, especially among the industry. While GDC did indeed return to the streets of San Francisco last week, some companies and individuals were reluctant to travel for it -- an issue that faces any event organiser in the early stages of this post-pandemic journey back to normalcy.
For many, Gamescom will almost certainly be the largest event they've attended in three years. There may even be an expectation that it will represent a return to the level of showcase and spectacle the industry invested in three years ago, but Falk suggests adding caution to such optimism.
"There is no 'back to 2019,'" he says. "There's a stronger digital element now. Also, it's not about looking back but looking ahead, because the industry is changing. In the last two years, we've seen a lot of mergers between companies, and also new players that might come to Gamescom. For the first digital Gamescom, 30% of players were new and had never participated in Gamescom before.
"We're even seeing more and more interest from non-endemic companies, corporations that want to work with games companies, and they'll be much more present at Gamescom as well."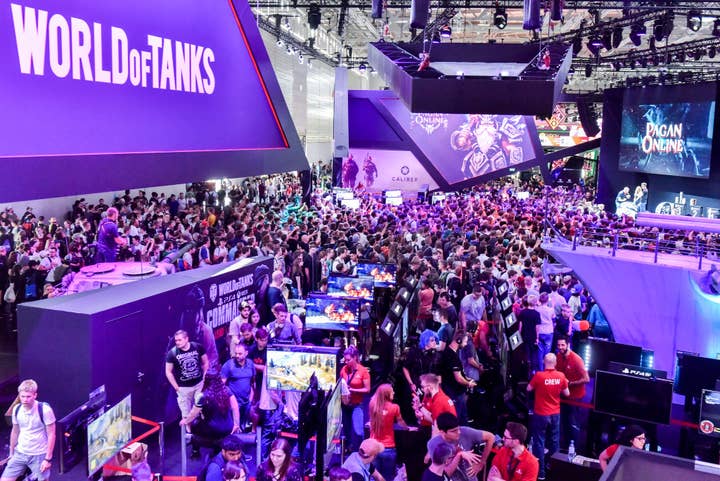 Falk reiterates that COVID is "not going away" and is something the industry, and the world, needs to learn to live with -- depending on the severity of its spread at any given time, of course. Even so, he believes that by August, much of the industry will be ready for a week in Cologne.
"Our surveys with our community say people want Gamescom to come back, that they'll come even if there are restrictions and safety measures in place. The industry is also saying it wants to take part in Gamescom. So what we're able to do is prepare measures which we will have in place, no matter what's happening with COVID."
He adds that the organisers are working "in strong cooperation with local authorities" and monitoring developments with efforts against the disease, as well as building on measures such as improved admission management, digital queue management, and wider aisles.
After we spoke to Falk, GDC attendees reported via social media that they have tested positive for COVID and believe they caught the disease while at the conference. When we reached out for further comment on how Gamescom will protect attendees, Falk reiterated that Koelnmesse has already held a number of larger events with no incidents and Gamescom will adopt similar measures, updated depending on the situation in August. That's why Falk is convinced that the concept will enable a particularly high level of security for visitors at Gamescom.
"Seeing many events coming back with thousands of people being held in-person, we are very confident that in five months -- and with the right measures in place -- we have no doubt we'll have the great Gamescom atmosphere we want to provide."