Gamescom returns as "climate-friendly" hybrid event this August
World's largest games show will be in Cologne from August 24 to 28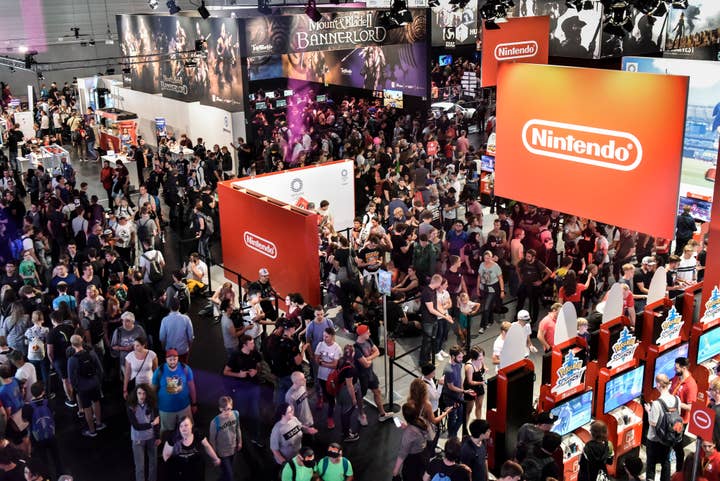 Gamescom will return to Cologne's Koelnmesse this summer after two years of running online-only events to prevent the spread of coronavirus.
The show's organisers have announced this year's event will be a hybrid, continuing to cater to those who cannot physically attend with a range of online broadcasts and activities.
Gamescom 2022 will be held at Koelnmesse from Wednesday, August 24 to Sunday, August 28, with assurances that the hygiene and safety procedures the venue has been using for more recent events will be in place.
Additional measures include digital queue management, limited ticket allotments and extra wide aisles in the halls.
For online attendees, the focus will be on the Gamescom Now website, including the return of the 'interactive quests': online activities that unlock rewards from key exhibitors and supporters.
Shows like Gamescom: Opening Night Live and Gamescom: Awesome Indies will have a live audience on-site as well as livestream for those online.
Gamescom 2021 was originally intended to be a hybrid event, but the organisers pivoted back to digital-only due concerns over the pandemic. It still managed to attract 13 million online attendees -- we spoke to co-organiser Felix Falk about how his team encouraged people to take part remotely.
The organisers are also announcing Gamescom Goes Green, a new sustainability project that aims to turn the world's largest games show into "the first climate-friendly games event."
The goal is to offset all emissions created by the running of the show.
Part of this is the continuation of initiatives such as offering free public transport tickets for the week and raising more money for the Gamescom Forest -- a reforestation project that has so far planted nearly 20,000 square metres of climate resilient trees near Bayreuth, Germany with the help of partner Treemer.
This year, Gamescom has also teamed up with ClimatePartner and is raising money for two certified climate offset projects: a wind power project in northeastern Brazil, and clean cooking stoves in Abuja, Nigeria.
Visitors are encouraged to make a voluntary donation to Gamescom Forest, or they can purchase a "green ticket" to the show to help fund this project.
Meanwhile, exhibitors can make a contribution to the Brazil and Nigeria projects to offset emissions from their stand construction and travel, with Gamescom recommending donation amounts based on the size of the stand.