Gamescom goes hybrid because "it's worth still trying to make it possible"
Co-organiser Felix Falk explains why the world's biggest games show is pushing forward with a physical event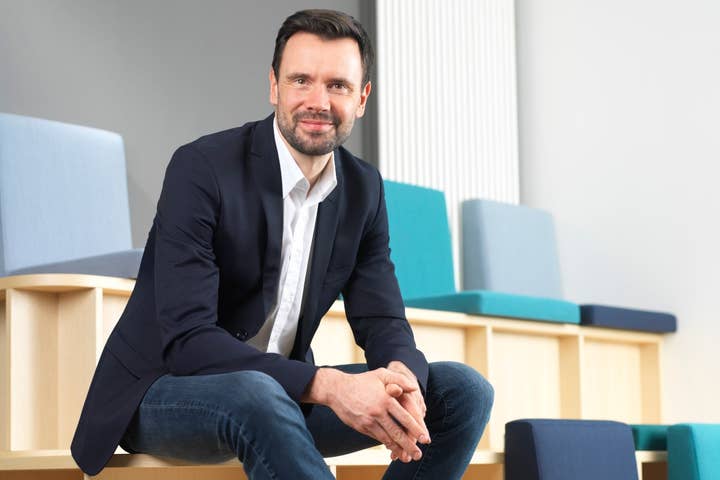 While this year's E3 will be digital only, the organisers of Gamescom are still confident they can host a physical show in Cologne this August.
The team has announced that Gamescom 2021 will be a hybrid of digital and physical events, with the hope that strict procedures to prevent the spread of COVID-19 and a reduced attendance will enable the show to recapture at least some of its usual glory.
The event will once again be held at Cologne's Koelnmesse venue and run from Wednesday, August 25 through Sunday, August 28 -- preceded by developer conference Devcom on the Monday and Tuesday beforehand.
The entertainment area will still cover Halls 5 through 10, but with a limit on attendance to reduce the number of people in any one space at a time. There will also be a digital queuing system, through which attendees will need to book specific time slots to get hands-on with the latest game demos.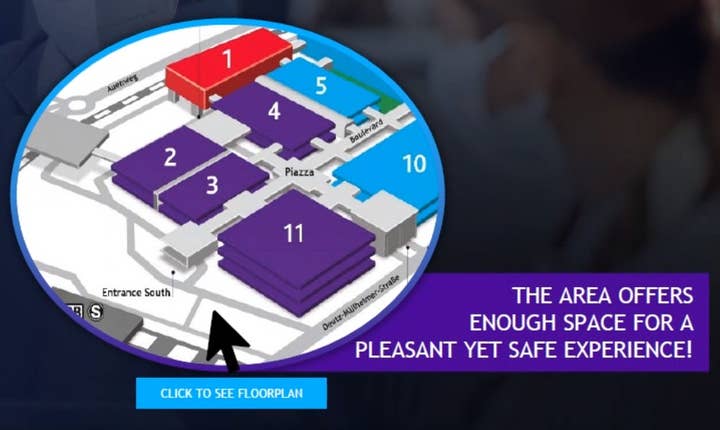 Meanwhile, the business area has been expanded beyond Halls 2 through 4 to include Hall 11 -- the three-story building where Devcom is usually held at the start of the week.
Complementing all this will be the digital version of Gamescom, which kicks off with the Geoff Keighley-hosted Opening Night Live presentation on the evening of Tuesday, August 24.
Throughout the week, industry attendees will be able to access all the event's content via Gamescom Biz, a new online B2B platform that allows them to watch talks, attend meetings and private roundtable discussions, or network in areas like the virtual café. It's an offering they hoped to provide in 2020 but had yet to find the tool that could deliver their ambition.
Consumers will be able to follow any game announcements and broadcasts via the online hub Gamescom Now. Both this and Gamescom Biz will also have virtual show floors for attendees wanting to check out the latest products.
The announcement comes as progress is being made in the ongoing fight against COVID-19 around the world. But despite the rollout of vaccines, not every market is ready to bring back large-scale indoor events -- the UK, for example, won't be allowing them until June 21 at the very earliest.
"I think there's a very high chance it will be safe to come to Cologne. That's what we're aiming for - to give people the chance"
Even if trade shows on the scale of Gamescom are permitted by August, there's no telling how many industry members will be willing to travel.
"There's uncertainty, of course," says Felix Falk, managing director of German trade association Game and co-organisers of Gamescom. "Right now, nobody knows what the next few weeks will bring. But [our approach is] if things develop in a positive way over the coming weeks, we're preparing a physical element to Gamescom."
He adds that while registration opens next month, any bookings can be cancelled free of charge until the end of May, three months before the event. The aim is to offer people flexibility, with Falk recognising that "right now, it's too early to decide" whether some people can commit to an August event.
"When it comes to business visitors, we don't expect everyone to come like in 2019," he continues. "It will be a reduced number, but that's why we're pushing hard on the digital features. For Europe, I think there's a very high chance it will be safe to be part of the business side of Gamescom and to come to Cologne. That's what we're aiming for -- to give people the chance."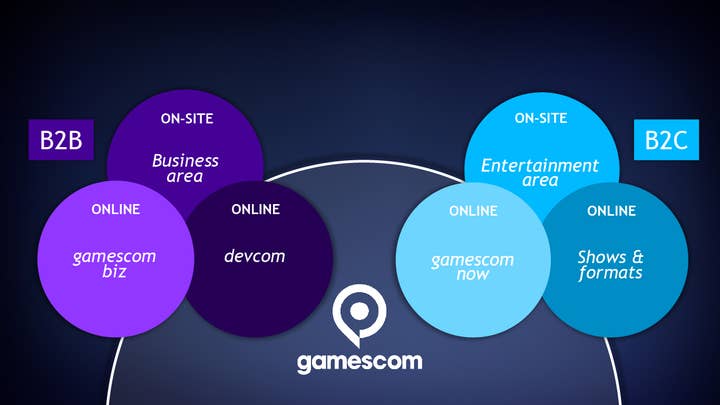 Falk did not give us a hard figure on the limit that Gamescom is setting on attendance this year, but did stress it will be "strongly reduced" from the more 350,000 people usually welcomed through the doors of Koelnmesse.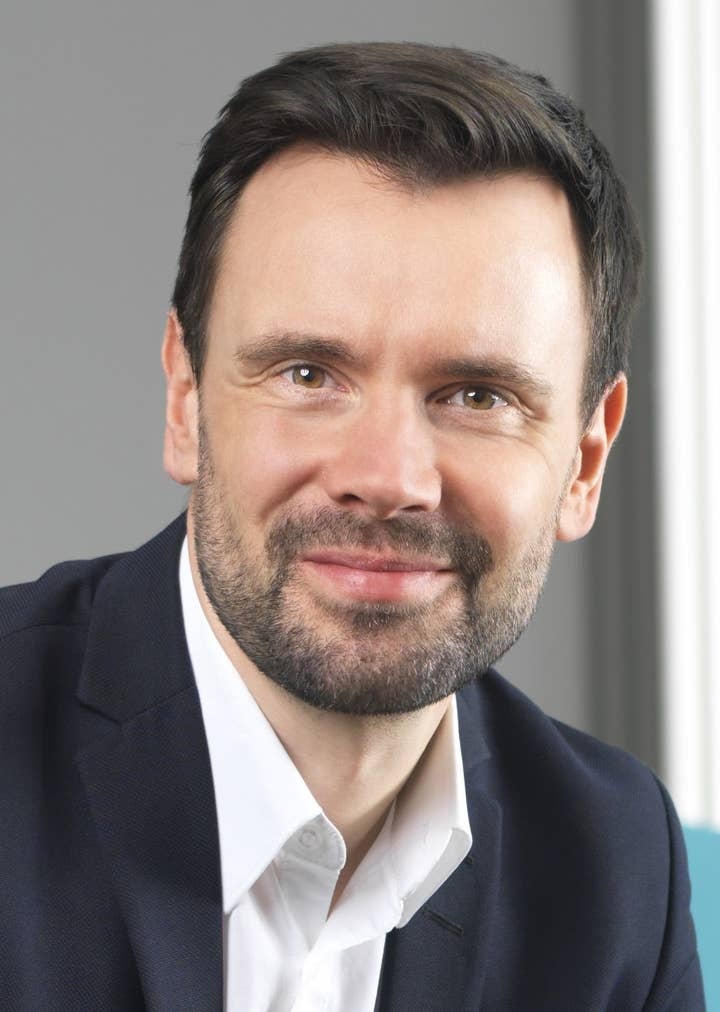 When it comes to consumer attendance, he expects only the "super fans" to show up, with the limited number of tickets sold on a first come, first served basis. While Gamescom usually has families and even some casual gamers attending, Falk knows the hybrid Gamescom "won't be the place for them this year" but hopes they may join in digitally.
Falk adds that there will not be as significant a reduction on the number of trade attendees allowed to Cologne this August because "it's easier to have a COVID-safe setup in the B2B area."
One thing that is expected to change dramatically is the international attendance. Those who have visited Gamescom before know the business halls are each filled with pavilions representing almost every nation you can think of -- from the major Western markets to emerging markets in South America, and even the lucrative Asian games markets.
"We won't be able to have everybody from all over the world to Gamescom this year -- that's clear," Falk acknowledges. "But we still think there's a high chance, especially for Europe, for people to meet again."
There has been some debate over the past year as to whether games events of this scale are even needed any more. For many developers and publishers, a pandemic-induced year at home has thrown into sharp relief the significant investment such trips require and brought into question whether the return is worth it. Some have even said they may not ever attend large-scale events, having found ways to conduct their business dealings entirely remotely.
But Falk believes this is "far from the majority view," citing feedback from Gamescom attendee surveys that show industry members find networking digitally more difficult than doing so on site -- especially without the opportunity to randomly meet people on the show floor.
"Even if the physical side doesn't work out, I'm super confident the digital Gamescom will be a great event"
"Many developers tell us that finding new investors, publishers and partners is hard, and it's not easy to get the same results in digital events," he continues. "So even if it's not the full standard Gamescom but a different, more focused concept, it's still worth trying to make that possible because the requests are so high for it."
For consumers, the ability to get hands-on time with upcoming titles is a large part of the value of Gamescom -- and this can pass on to businesses. Falk added that one major publisher told the organisers the lack of physical demo opportunities at Gamescom 2020 "reduced [its] usual growth with new gamers by 10%" when it came to game sales.
Even with the reduced attendance, the physical demos can present a potential danger during a global pandemic. Falk assures that hygiene and cleaning procedures will be the same ones Koelnmesse has already used on other physical events, and assures that "everything is done for you as an exhibitor."
"As an exhibitor, you still have to follow the rules, you have to use the digital queuing system because it's not possible to have a five-hour queue this time," he says. "But the rules are very clear and transparent, easy to follow, so it shouldn't be a problem."
He also allays concerns that regimental cleaning procedures will result in a more expensive exhibition package, promising that "the higher costs will mainly be on our side."
"That's a huge investment Koelnmesse did, not something the exhibitors need to worry about," he says.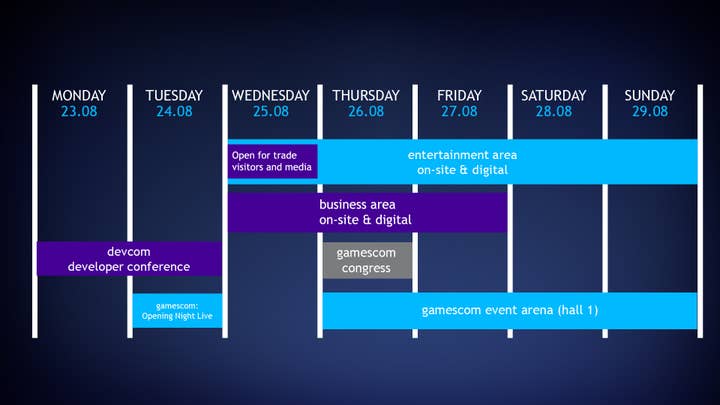 There's one last hurdle the hybrid Gamescom will need to overcome, and it's something that will mainly affect the online aspect: digital conference fatigue.
"Even if it's not the full standard Gamescom but a different, more focused concept, it's still worth trying to make that possible"
Last year saw not only the rise of digital editions for historically physical events, but also the advent of new conferences and showcases hoping to fill the void. That trend still continues; the first of two digital GDCs is being held this week, with the other in July, and between them is a digital-only E3, online editions of regional conferences like Develop:Brighton and undoubtedly events such as Nordic Games and Digital Dragons, unable to run their usual real-world conferences.
Gamescom, then, is towards the back of a long queue and even those who would be attending from the comfort of their own home may lack the inclination to do so.
"Gamescom isn't your usual conference," says Falk. "The fact that four times more people watched Opening Night Live last year than the year before shows there's a big demand for it.
"When it comes to B2B, I've seen many conferences myself where the fact not so many people attend make the possibilities for networking and matchmaking less valuable. But that's the beauty of Gamescom -- now we have the B2B offer we didn't have last year and you can rely on finding the games industry at Gamescom, even digitally. I think people will love that and will attend -- even if they've lost interest in smaller and regional digital events where you might find some people but not everyone."
He adds that the organisers learned a lot about what does and doesn't work from last year's digital-only Gamescom, adding that the introduction of the Gamescom Biz platform should help digital attendees feel like they're at a more traditional conference.
"Our learning curve [from last year] was huge -- and that's why it was worth doing Gamescom, even if in the end it cost us and Koelnmesse money," he concludes. "It was an investment project last year, but it means we jumped ahead with many of the experiences we offered online and we can build on those this year.
"Even if the physical side doesn't work out, I'm super confident the digital Gamescom will be a great event."
More information on Gamescom's plans to remain COVID-safe can be found on the website. Details on attendance options can be found here.