Apple goes on offensive in Epic Games lawsuit
Update: Apple's official login system will work with Fortnite "indefinitely" but users are encouraged to update Epic accounts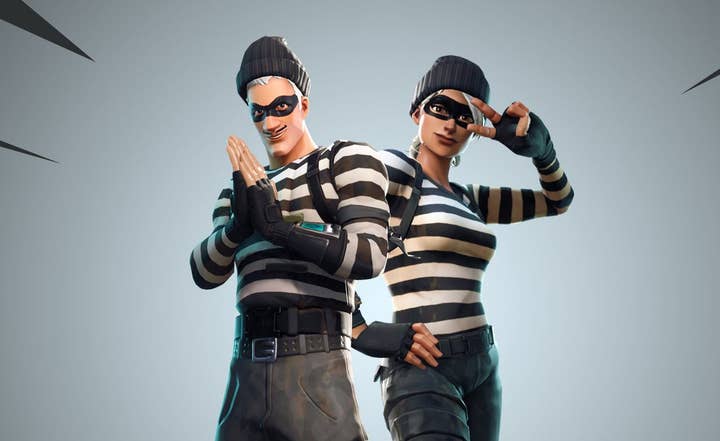 Original Story -- September 9, 2020: Apple has filed a countersuit against Fortnite maker Epic Games in the duo's ongoing legal drama.
In a filing with the US District Court for the Northern District of California Oakland Division, the App Store giant has dismissed Epic's case as "nothing more than a basic disagreement over money."
Apple went on to say that the Fortnite and Unreal Engine creator wants "to pay nothing for the tremendous value" it has received from being on the App Store.
The iPhone maker also alleges that Epic boss Tim Sweeney wrote to Apple execs on June 30, 2020, asking that his company be exempt from its existing contractual obligations for the App Store. This included the 30% platform fee that developers on Apple's platform pay, of which Sweeney has long been a vocal opponent. Sweeney also apparently asked that his company be allowed to distribute its own competing Epic Games Store application on the App Store.
"Epic fired the first shot in this dispute, and its willful, brazen, and unlawful conduct cannot be left unchecked"

Apple
Apple refused, but it has claimed that Epic initiated a "sneak assault" on the App Store with a hotfix that allowed it to bypass the platform's review process. This is what implemented third-party Direct Payments into Fortnite, something that Apple describes as "theft, period." Naturally, this constituted a breach of contract.
"Epic fired the first shot in this dispute, and its willful, brazen, and unlawful conduct cannot be left unchecked," Apple said in its filing.
"Neither Mr Sweeney's self-righteous (and self-interested) demands nor the scale of Epic's business can justify Epic's deliberate contractual breaches, its tortious conduct, or its unfair business practices. This Court should hold Epic to its contractual promises, award Apple compensatory and punitive damages, and enjoin Epic from engaging in further unfair business practices."
This follows Epic Games filing a legal complaint against Apple in August of this year after Fortnite was removed from the App Store. The hugely successful battle royale title was also booted from Google Play, with Epic also taking Google to court over its allegedly anti-competitive practices.
Apple was at one point planning to terminate Epic's developer accounts and tool access, something that would potentially harm Unreal Engine developers, but was blocked from doing this at the end of August.
Epic-made games, such as Fortnite and Infinity Blade, can't be downloaded from the App Store anymore, even if consumers have already purchased them. The firm has requested a court order to have Fortnite reinstated on iOS.
Update -- September 10, 2020: Fortnite users will not be able to use Apple's official sign-in system from September 11 onwards, Epic Games has confirmed.
The withdrawal of the "Sign in with Apple" system is another outcome of the current legal dispute with Epic. The Fortnite publisher is advising players who used the system on how to retain access to the game after the September 11 deadline
Update -- September 10, 2020: Epic said in a tweet today that Apple has provided an "indefinite extension" for Apple account holders using that method to sign into Epic Games accounts.
However, Epic still recommends users update their accounts per the aforementioned guidance, as it is currently unknown how long the extension will last.
Additional reporting by Matthew Handrahan and Rebekah Valentine