All eyes on esports: staying ahead of the legal hurdles
As investment pours into the sector, legal firm Reed Smith offers advice to new companies seeking to avoid legal pitfalls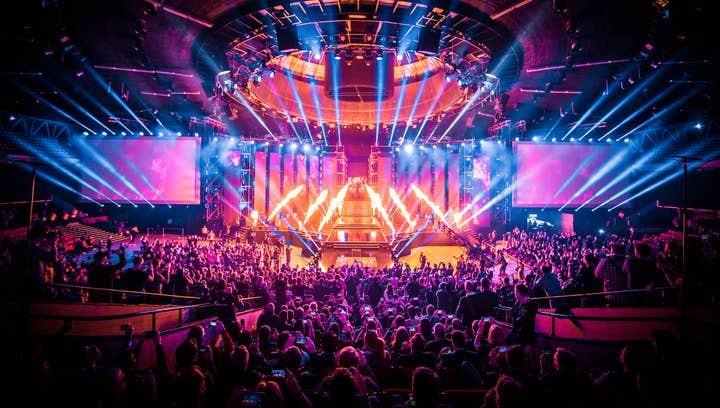 Global esports revenues were estimated to exceed $1.1 billion in 2020. With esports events forced online due to restrictions related to COVID-19, this forecast has now been reduced to $950.3 million. Despite the curbed projections, we continue to see a steady influx of inward investment into the industry.
Following the introduction of social distancing measures, many traditional sporting events have banned in-person attendance and, in extreme cases, have been forced to cancel outright. Many sports-starved fans have turned to esports to fill this void, significantly bolstering viewership.
With any increase in demand comes increased attention from investors. In September, Guild Esports floated on the London Stock Exchange with plans to invest in new players, building out rosters across a range of titles. Since then, Embracer Group issued shares worth $648 million to raise money for future acquisitions; RektGlobal secured $35 million in funding to continue to grow its business; and Attention Holdings, the parent company of EVOS Esports, recently raised $12 million in new funding. For a sector that can function almost entirely online, these headlines come as no surprise.
More money and eyeballs means more scrutiny
Many sports-starved fans have turned to esports to fill this void, significantly bolstering viewership
How does this impact players, businesses and consumers from a legal perspective? Increased investment and an influx of household names and brands leads to greater media attention and increased scrutiny from rights holders and regulators. This puts greater pressure on investors entering the esports industry to ensure their plans and ideas aren't hampered by applicable law and regulation. Those that stay on top of these issues will find themselves in a better position to stay competitive in the increasingly-crowded marketplace. So, what are some of the key areas to be aware of?
Hosting tournaments and competitions
Brands and esports companies can drive significant traffic to their websites and platforms through hosting esports tournaments and competitions. Unlike traditional sports, hosting an esports competition requires the organiser to obtain consent from the rights-holders to the game, including the game developer. For some of the more popular games titles, developers offer organisers the right to operate a tournament using their game on a general authorisation basis. This means that, subject to certain restrictions and limitations, an organiser can host a tournament for free without having to obtain prior approval.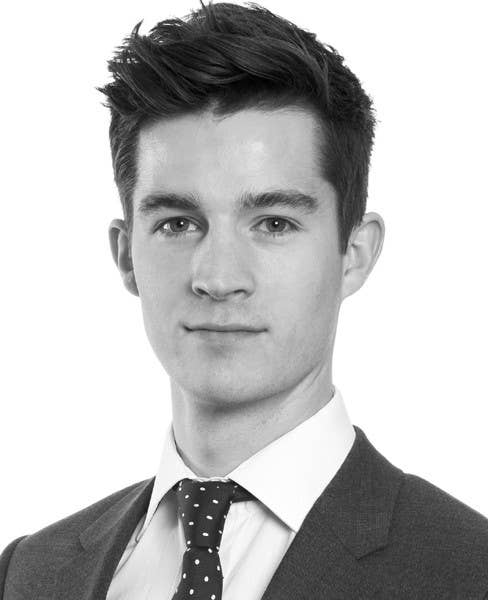 For example, Psyonix allows organisations to host Rocket League competitions for free, provided the organiser agrees to certain terms and conditions (T&Cs). Included in Psyonix's T&Cs are provisions that: (a) tournaments can be streamed on any platform, so long as the viewers can watch for free; (b) there is no gambling or betting allowed; (c) the event is free to enter; (d) the maximum prize value is $5,000 or less; and (e) the maximum value the organiser can make from all revenue streams is $50,000. If organisers want to host a Rocket League tournament that goes beyond these limitations, a bespoke agreement will be needed, which will almost inevitably involve a revenue sharing component.
The rules applicable to each game will differ depending on the developer, but it is imperative for brands and businesses looking to host tournaments to ensure they are complying with the T&Cs of any general authorisation available, or have otherwise obtained all the consents needed to operate the tournament. Failing to obtain the rights from the developer and from other interested parties can result in claims for intellectual property infringement and a tournament being suspended.
Gambling
The UK gambling regulator, the Gambling Commission, continues to keep a close eye on how the industry is developing, and to consider the extent to which esports tournaments need to be regulated as a form of gambling.
Esports organisations must take extra contractual precautions when building valuable rosters that include minors
The Gambling Commission has looked at various aspects of esports in this regard, from betting on matches to trading skins and in-game items. However, even the running of an esports tournament itself may inadvertently bring event organisers under the purview of the Gambling Commission. Playing a "game of chance for a prize" constitutes "gaming" under the Gambling Act and is a regulated activity. Guidance from the Gambling Commission suggests that esports titles that require superlative skill to win (where the element of chance is insignificant) would likely not fall within the scope of "gaming", but this must be assessed on a case-by-case basis.
Player contracts
While the situation is improving, talent contracts between players and esports organisations have historically represented a point of significant contention and controversy -- disagreements over duration, exclusivity, and pay are all common. Tournament winnings and streaming royalty splits tend to be the highest value components of the contract, particularly in respect of esports organisations with players boasting a history of in-game success or large social media followings.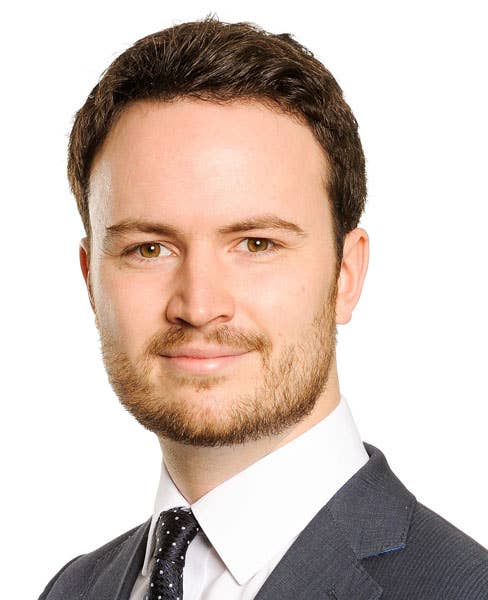 Contracts with players can often be highly restrictive and onerous; it is prudent for organisations to ensure that players obtain legal advice to mitigate the risk that these contacts are deemed unenforceable. Getting this wrong can lead to disputes and prove costly both financially and from a PR perspective. This was epitomised in the very public disagreement between Tfue and Faze Clan, which was eventually settled -- but not before lengthy and undoubtedly expensive legal litigation.
It is also critical for the organisation to consider whether they are employing the player or contracting with the player as a freelancer. Employment contracts bring with them additional employment law compliance obligations, such as pension contributions or other mandatory benefits.
Additionally, certain tournament and league organisers impose specific rules on player contracts. For example, Riot Games, which organises the League of Legends Championship Series, enforces a maximum three year cap on the duration of player contracts and bans non-compete clauses to avoid abusive practices. Esports organisations should check the entry rules and terms and conditions published by the organisers of the leagues and tournaments in which they intend to compete, to ensure the terms of their player contracts align with the rules.
Working with minors
Esports talent can be notoriously young. The legal age of majority -- meaning the age at which a person can enter into legally enforceable contracts -- differs between territories, but is generally around 17 to 21. Anyone under the age of legal majority is deemed a minor.
Esports have well and truly entered the public spotlight and are being treated with the legitimacy and scrutiny of traditional sports
Dota 2 professional Sumail "SumaiL" Hassan joined team EG aged 15 and was part of a five-person team that won Valve's fifth Dota 2: The International tournament, netting more than $6 million in prize money. Young players can inject a different kind of energy into a team and deliver significant value, but esports organisations must take extra contractual precautions when building valuable esports rosters that include minors.
This includes ensuring the contracts are 'beneficial' to the minor, to avoid the risk that the contract is deemed voidable -- i.e. the minor may regard the contract as having no legal effect. Organisations should: consider entering into a parallel agreement with the parent or legal guardian of the minor; process the personal data of minors with extreme care; consider whether a licence must be obtained before the minor can take part in certain types of performances and activities, such as 'live broadcast performances' via internet streaming; ensure the minor's hours of work do not exceed statutory maximum thresholds; and ensure the minor is paid the statutory minimum wage, if applicable.
There are additional compliance requirements to consider regarding the physical and emotional welfare and dignity of minors if they are to appear in videos. Esports organisations must also ensure they prepare adequate risk assessments, obtain the necessary DBS (Disclosure and Barring Service) checks in respect of those working with minors, and consider drafting a child protection policy to explain in detail what the organisation will do to keep minors safe. These steps will ensure esports organisations stay on the right side of the regulators and obtain the full benefit that young talent can bring to a team.
The future of a maturing market
While not exhaustive, the above examples demonstrate that entering into the world of esports is a complicated endeavour and should not be taken lightly by businesses that are looking to take advantage of the recent surge in popularity. Nevertheless, it also demonstrates that esports have well and truly entered the public spotlight and are being treated with the legitimacy and scrutiny of traditional sports.
Although not specifically a legal consideration, it is important to remember that esports fans are passionate, but also discerning. They value authenticity and don't take well to investors dipping their toes in purely to extract value. Those entering the industry are more likely to flourish if they can demonstrate a genuine interest in positively impacting the esports ecosystem -- be that through improving talent conditions, bringing new expertise and best practices to tournament and event organisation, or combating doping and fixing.
At the very least, investors should show a genuine interest in the games their organisations will compete in. The players and the fans certainly do. That's why we're all here, after all.