Newzoo reduces its esports market forecast for 2020 for the third time
Firm attributes revision to lack of in-person attendance at esports events due to ongoing pandemic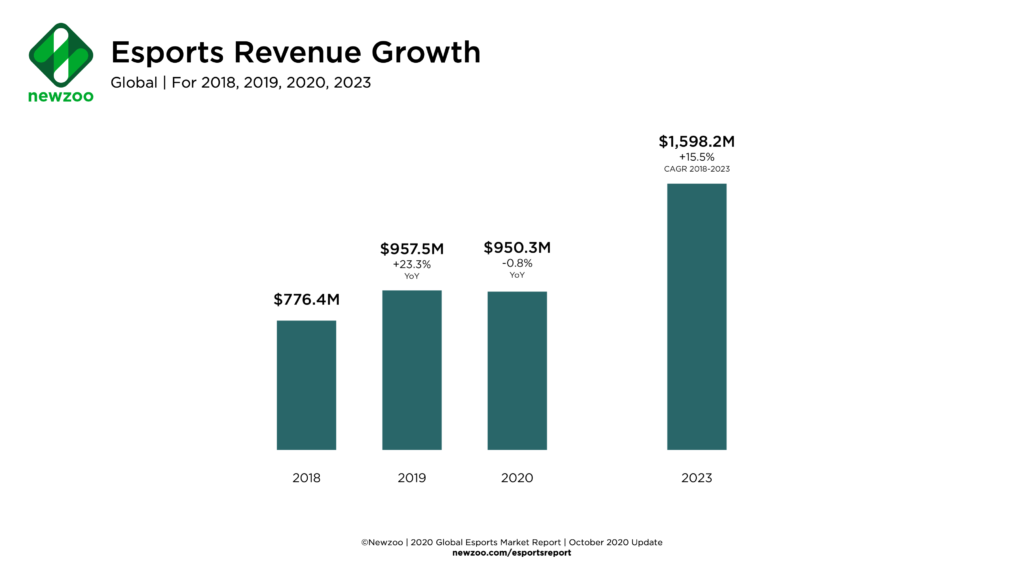 Market intelligence firm Newzoo has reduced its global esports market forecast for the third time this year, and is now expecting the market to generate $950.3 million globally in 2020.
The firm's original forecast, made in February, was that the market would reach $1.1 billion, up from $950.6 billion in 2019.
In April, the company dropped its forecast to $1.059 billion, and then reduced it once again in July to $974 million.
In its new forecast, Newzoo cites the almost complete non-attendance of esports events this year due to the COVID-19 pandemic as the reason for the reductions, noting that the esports audience itself is not smaller and the number of organizers has not been reduced either.
Specifically, this impacts ticket and merchandise sales, with Newzoo reducing the forecast for those revenue streams down to $52.5 million from $76.2 million last report, and $121.7 million in the original report.