Activision Blizzard confirms former WoW director was fired over misconduct
As 'Cosby Suite' reports emerge, publisher says it already "conducted our own investigation and took corrective action"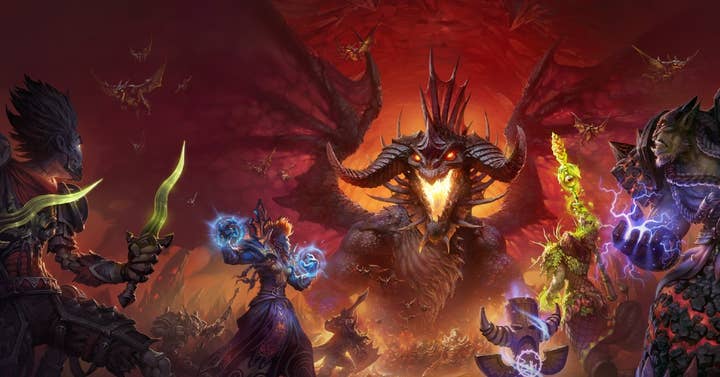 Alex Afrasiabi, the former senior creative director for World of Warcraft, was dismissed last year over "misconduct in his treatment of other employees," Activision Blizzard has confirmed.
Afrasiabi was the only person specifically named -- other than various references to Blizzard president J. Allen Brack -- in the lawsuit filed against the publisher over alleged discrimination and harassment.
According to the lawsuit, the WoW director would reportedly "hit on female employees, telling him he wanted to marry them, attempting to kiss them, and putting his arms around them."
"Afrasiabi was so known to engage in harassment of females that his suite was nicknamed the 'Cosby Suite' after alleged rapist Bill Cosby," the document continues.
Kotaku has run an extensive report on the 'Cosby Suite' -- Afrasiabi's hotel room during BlizzCon 2013 -- and the alleged misconduct that took place there, orchestrated by Afrasiabi and other notable Blizzard employees.
Responding to this report, Activision Blizzard confirmed that it was aware of these claims and dealt with Afrasiabi accordingly.
"An employee brought these 2013 events to our attention in June 2020," an Activision Blizzard spokesperson told the site.
"We immediately conducted our own investigation and took corrective action. At the time of the report, we had already conducted a separate investigation of Alex Afrasiabi and terminated him for his misconduct in his treatment of other employees."
Earlier this week, the World of Warcraft development team released a statement promising changes both behind the scenes and in the game itself, following the reports surrounding the lawsuit.
While the in-game changes were not detailed, PC Gamer reports fans were calling for Blizzard to cut in-jokes around Afrasiabi, whose name could be found connected to multiple characters and items.
Fan site WoWhead reports these references have since been removed.
Activision Blizzard is currently under scrutiny, not only for the alleged discrimination and harassment the lawsuit has surfaced, but also for its poorly handled response to the litigation.
CEO Bobby Kotick eventually detailed plans for a third-party legal firm commissioned to review its policies and procedures, and promised "decisive action" for offenders and termination for managers that have impeded reporting processes.
Current and former staff have since claimed Kotick's statement failed to address multiple issues laid out in an open letter published earlier this week.