Activision Blizzard CEO Bobby Kotick details action to address issues raised by lawsuit
Company policies are to be reviewed by law firm WilmerHale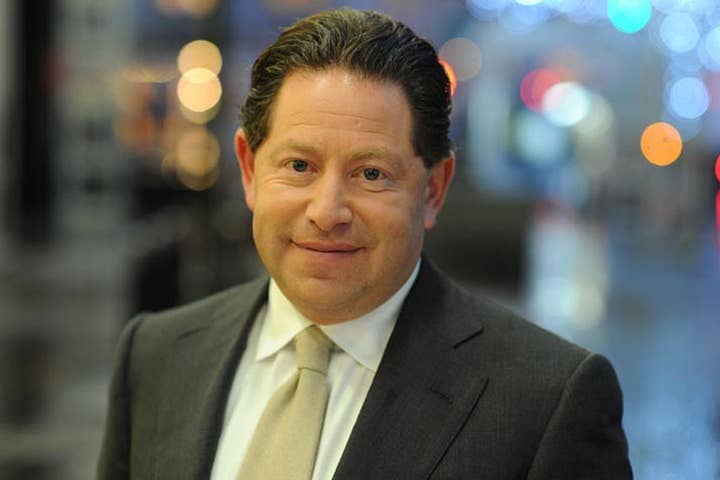 CEO Bobby Kotick finally broke his silence following the harassment and discrimination lawsuit against Activision Blizzard filed last week.
In a statement, Kotick said law firm WilmerHale has been commissioned to review Activision Blizzard's policies and ensure its procedures "promote a respectful and inclusive workplace."
This work, which will begin immediately, will be led by WilmerHale's Stephanie Avakian, former director of the United States Securities and Exchange Commission's Division of Enforcement.
In his statement, Kotick encouraged employees who have had experiences that go against the company's policies to reach out to WilmerHale's team. They can be contacted at ATVI@wilmerhale.com or 202-247-2725. Kotick's statement added that communications will remain confidential, but didn't specify whether anonymity is an option.
Activision Blizzard's CEO also listed actions that the company will be taking, effective immediately.
First on the list was "employee support," with Kotick saying that "each and every claim" will be investigated and that the company will "not hesitate to take decisive action." To that effect, staff in the firm's Compliance and Employee Relations teams will be strengthened.
Other actions include a review process of "managers and leaders" across the company.
"Anyone found to have impeded the integrity of our processes for evaluating claims and imposing appropriate consequences will be terminated," Kotick said.
It's worth highlighting that Kotick used the word "terminated" when it came to explaining the consequences for managers who have impeded Activision Blizzard's processes for evaluating claims, but didn't clarify what "decisive action" is envisaged for people who might have violated policies. GamesIndustry.biz has asked Activision Blizzard for more information.
The company is also to implement "listening sessions" in "safe spaces" so staff can share ideas on how to improve the workplace culture, and will be providing "compliance resources" to make sure hiring managers recruit with diversity in mind.
Finally, Kotick said that inappropriate content in Activision Blizzard games will be removed, though he didn't specify what content he's referring to.
"Our initial responses to the issues we face together, and to your concerns, were, quite frankly, tone deaf," Kotick said. "It is imperative that we acknowledge all perspectives and experiences and respect the feelings of those who have been mistreated in any way. I am sorry that we did not provide the right empathy and understanding.
"We are taking swift action to be the compassionate, caring company you came to work for and to ensure a safe environment. There is no place anywhere at our company for discrimination, harassment, or unequal treatment of any kind."
The California Department of Fair Employment and Housing has filed a lawsuit against Activision Blizzard for harassment and discrimination against women last week.
In a statement, the company denied all the accusations from the DFEH, saying the lawsuit "includes distorted, and in many cases false, descriptions of Blizzard's past."
Thousands of former and current Activision Blizzard staff decried the firm's response to the lawsuit, with employees staging a walkout at Blizzard's campus in Irvine, California between 10am and 2pm Pacific, on July 28.
Several gaming outlets have said they will stop covering Activision Blizzard games.